I have searched forever for a hooded dress like this and finally found one on Amazon! And the best part is it's only $12.99! I was in shock! The quality of the material is amazing. It is a thicker material, which is perfect because it is not see through at all and it's great for a transitional piece into the cooler weather we will be having here soon.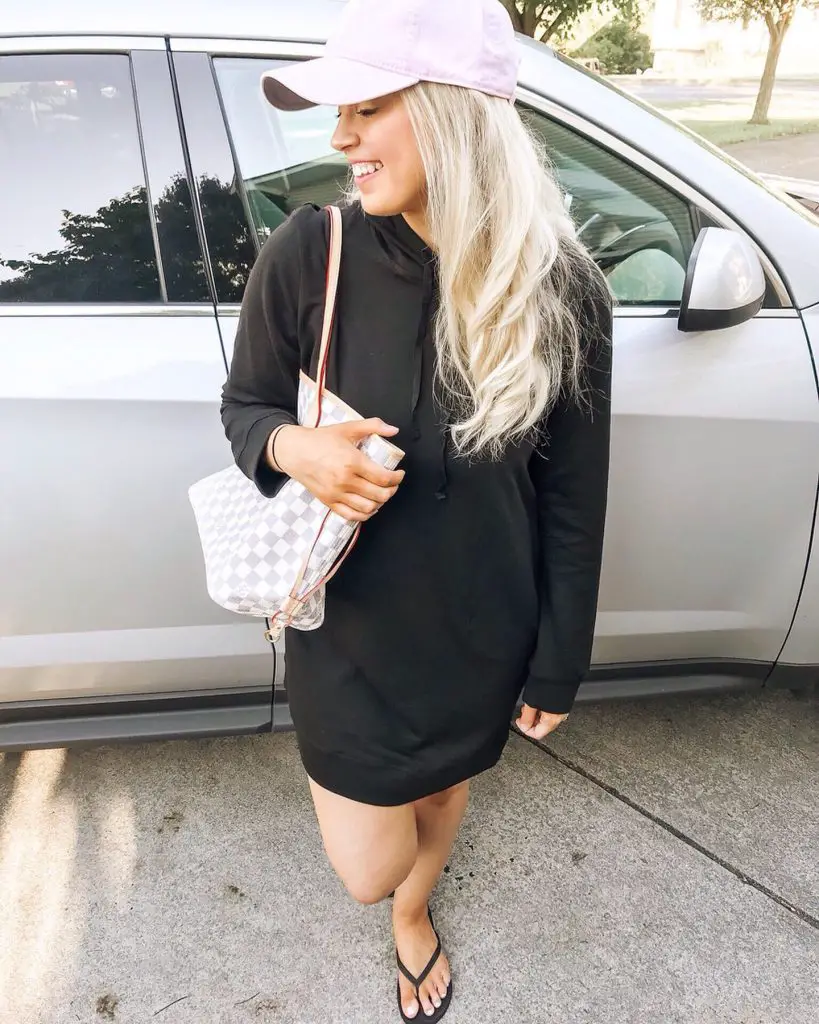 Click on the link below to grab one before they sell out!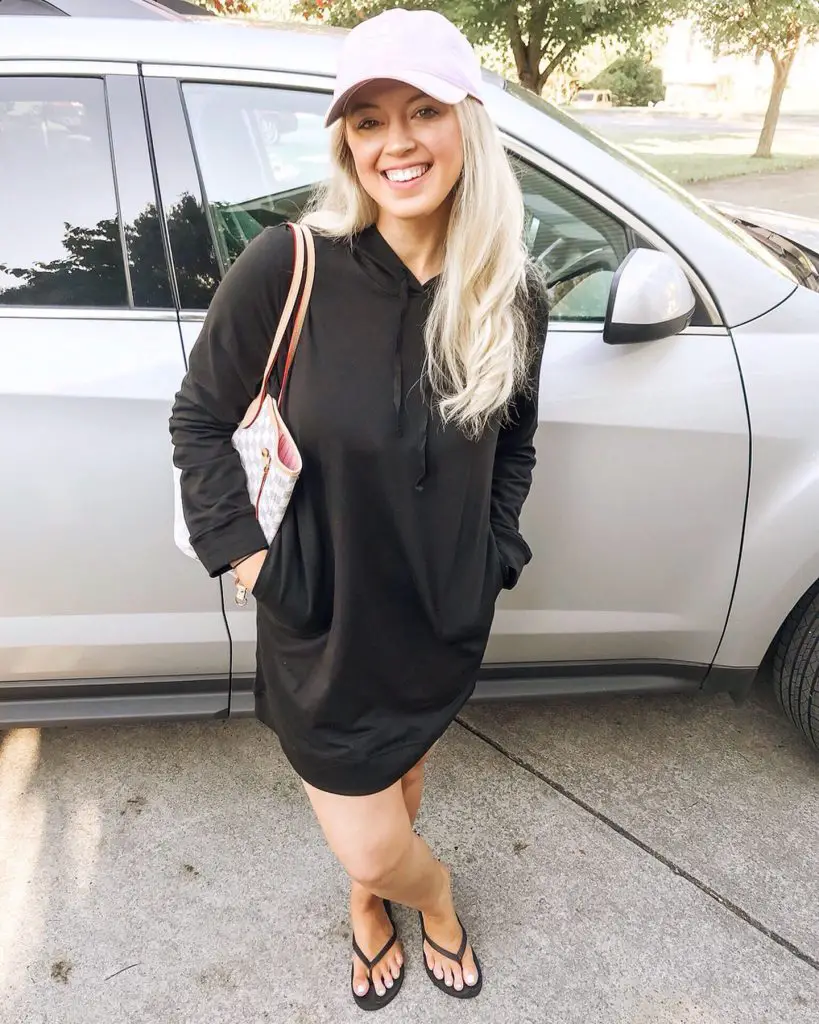 Ambiance Apparel Casual Hooded Dress: https://amzn.to/34unBiS
Adidas Hat (in pink): https://amzn.to/313QMXH
I styled this super simple look with a pair of Old Navy flip flops (always comfortable) and an Adidas hat to throw in some color. I plan on wearing this straight into fall by switching out my flip flops for some Converse. Perfect!