Styling PinkBlush Summer Haul
PinkBlush has the cutest clothes for this summer, and I was so excited to work with them and style some of their pieces! I will link all of these for easy shopping and share sizing info as well. Here is how I styled my PinkBlush summer haul.
All outfits are linked at the bottom of post. You can use code MACIEJADE25OFF and get 25% off your purchase!
Compensation for this post was provided and this page may contain affiliate links. Thank you for supporting my blog!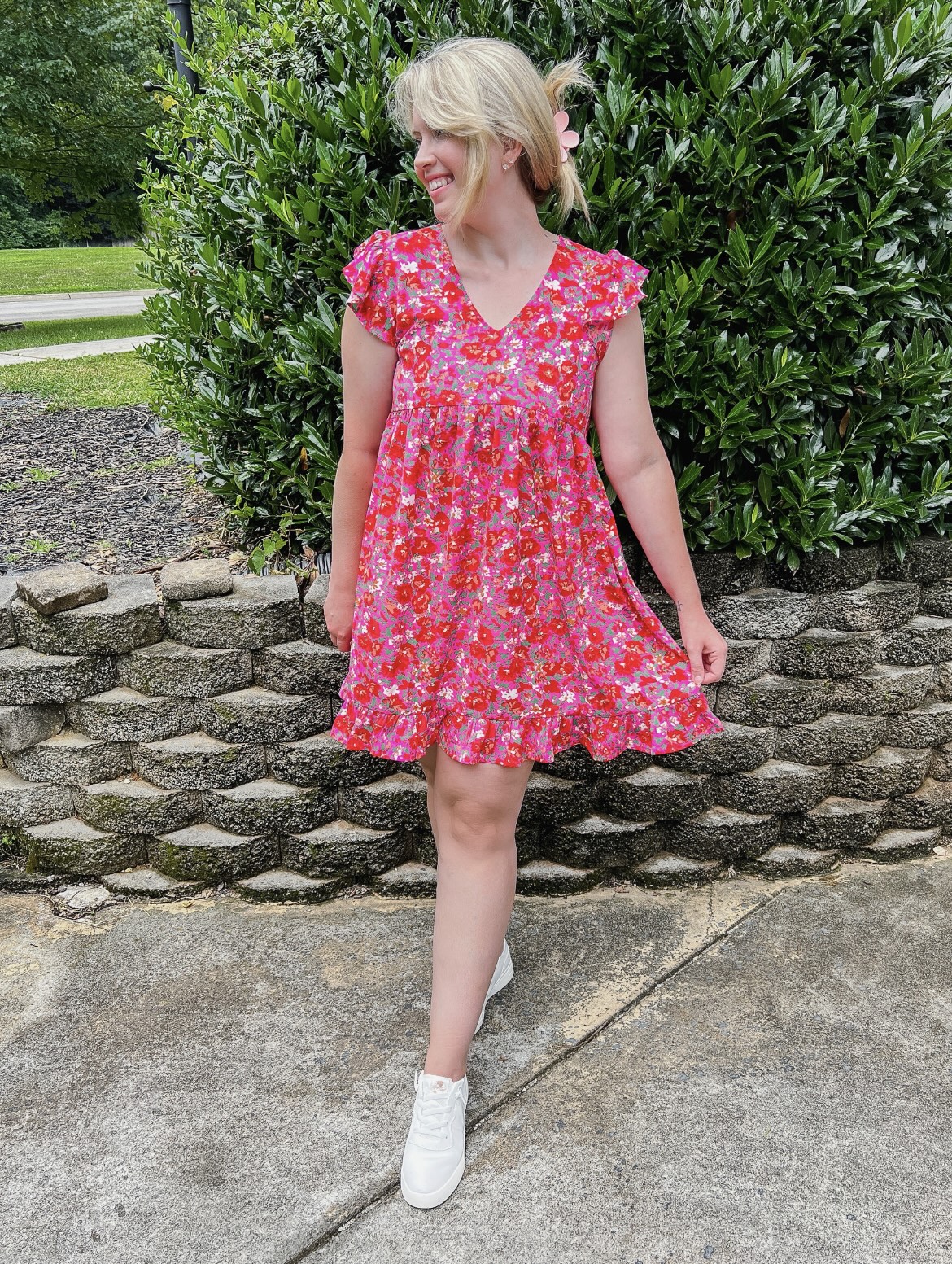 Floral Ruffle Dress
The love I have for this dress is unreal! It's gorgeous on and gives me the greatest shape. I love how flowy and comfortable it is, but still has shape to it. The ruffles are also adorable! The colors are super bright and perfect for summer. This is true to size, and I am wearing a size large.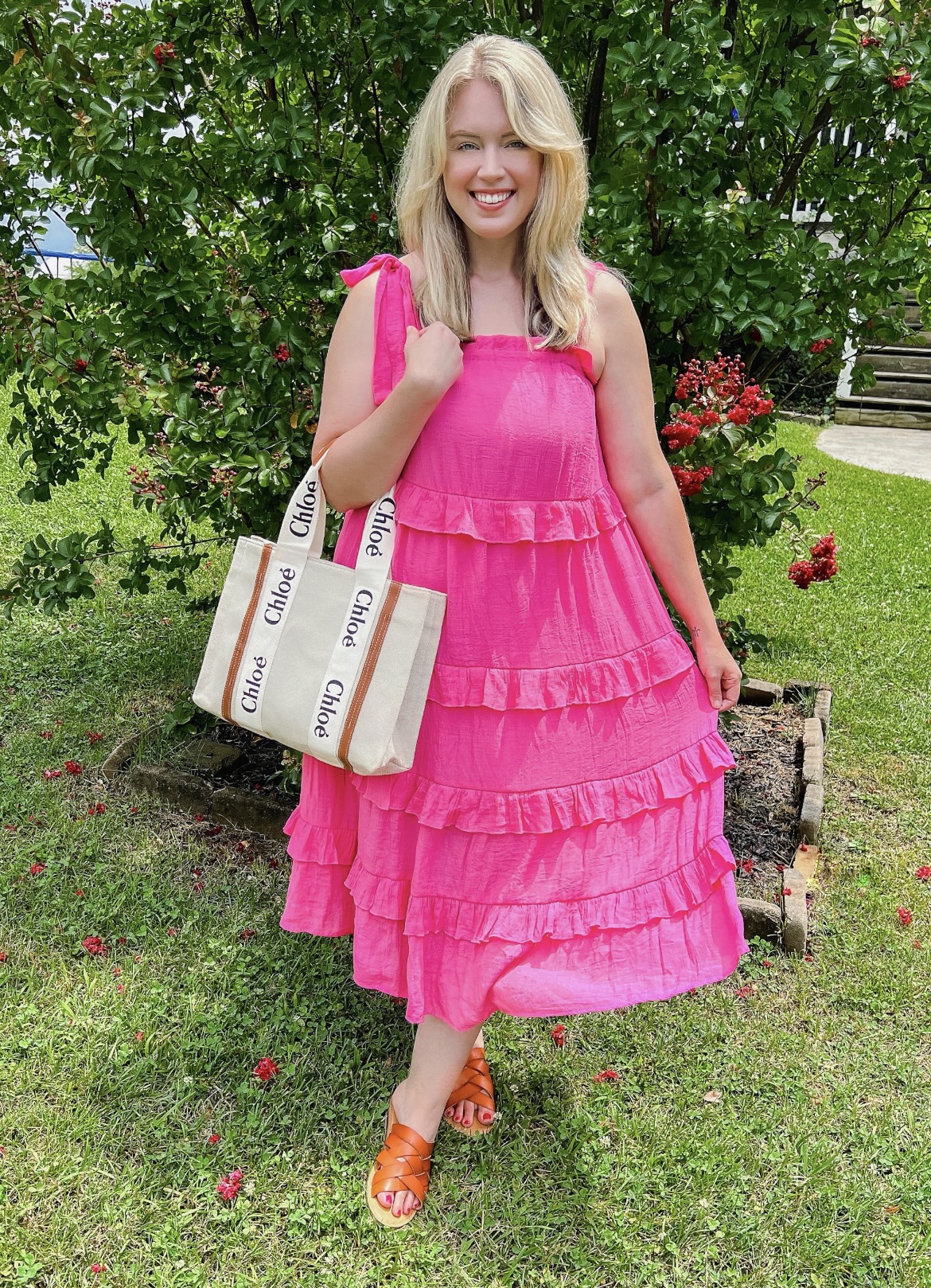 Hot Pink Tiered Ruffled Midi Dress
The ruffles on this dress are to DIE FOR. The bright hot pink just screams summer to me. I love love this dress. It even has ties on the shoulder. This dress is pretty true to size. I am wearing a large and it is a tad bit loose.
Magenta Jumpsuit
I am completely obsessed with this jumpsuit from PinkBlush! It has become a staple piece in my wardrobe, and I've worn in a ton since getting it in! The fabric is super soft and very stretchy! I love how versatile it is. I can wear it styled like this or can also layer shirts under it or over it and give it a totally different look. I plan on wearing this throughout fall as well with a comfy cardigan on top. It is true to size, and I am wearing a size large.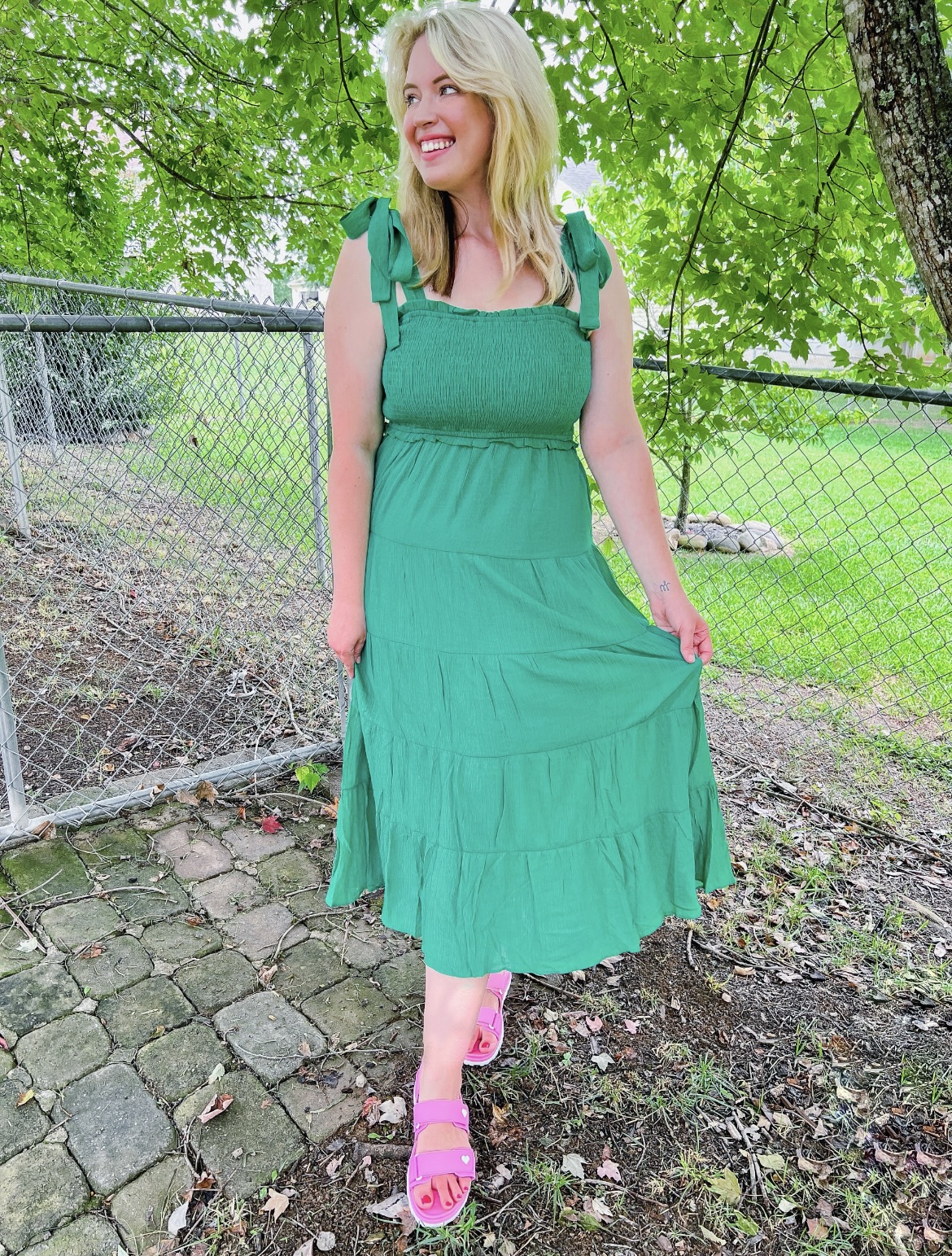 Green Midi Dress
So many colors! I love how bright and cheery this dress is. Totally summer! This dress fits slightly tighter than the others and I would maybe size up in it if you prefer a looser fit. I am wearing a size large here.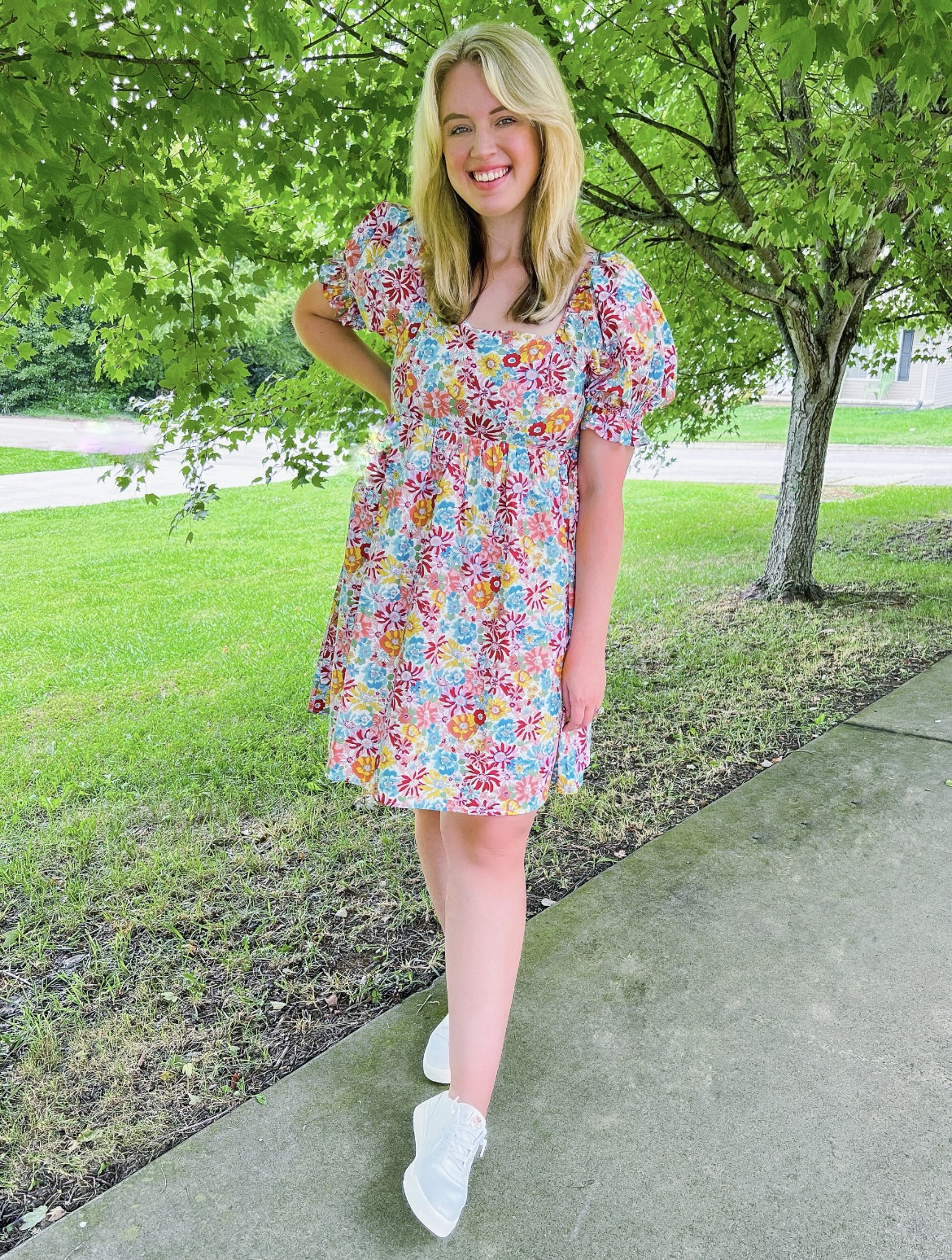 Floral Mini Dress with Puff Sleeves
Another one of my absolute favorite dresses right now! The pattern, the style of dress, the puffy sleeves, it's literally my DREAM dress in every sense. I am planning on taking this on multiple trips and vacations coming up! I love it so much! It fits true to size, and I am wearing a size large.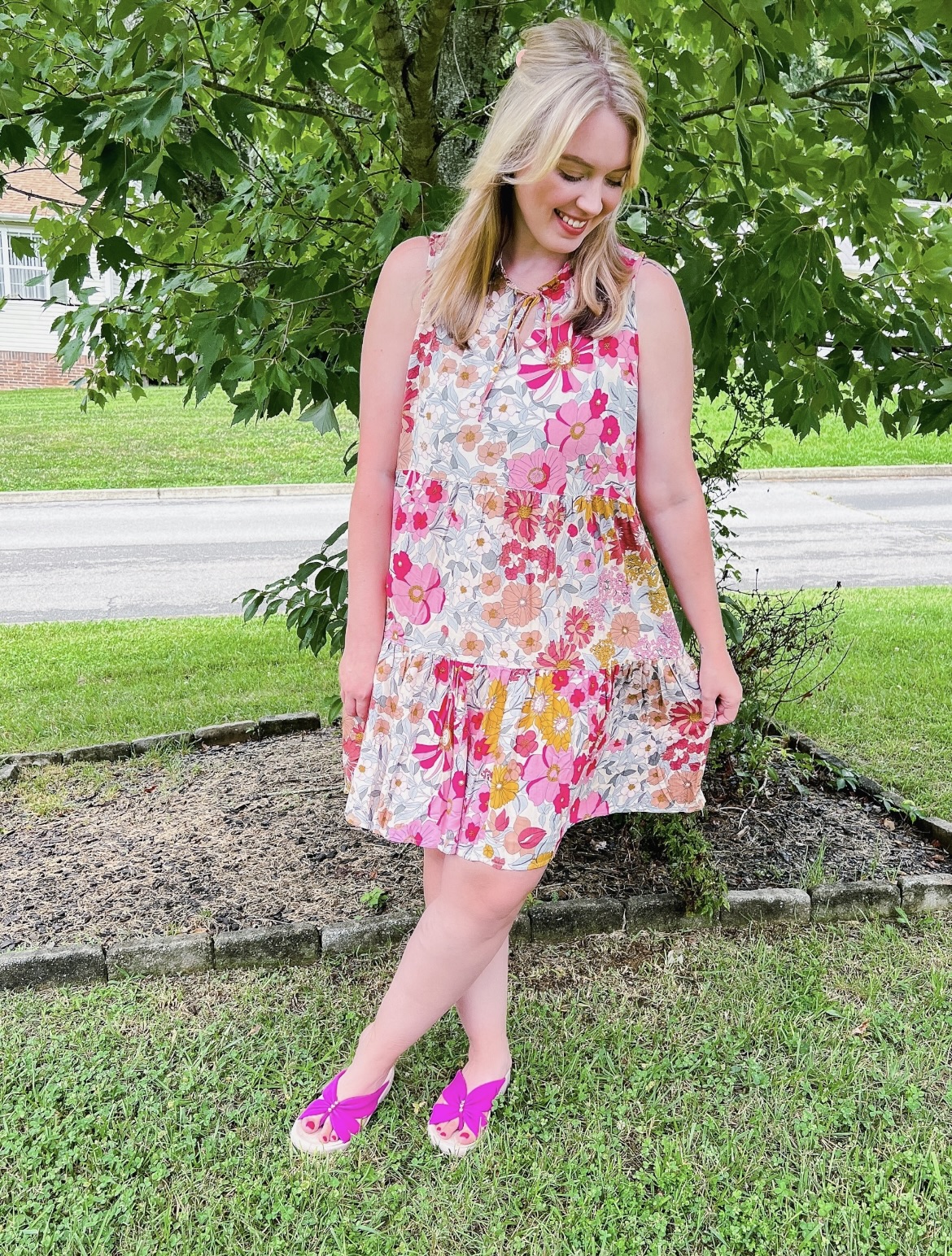 Floral Print Loose Dress
This print reminded me of like a 60's or 70's style dress and I loved it! It is super flowy and loose though, and I would maybe size down. The arm holes were huge on me, and I probably could have sized down myself, but I bought a large. It's still wearable and totally fine with me but it is a little big. The fabric is super soft and very lightweight. Totally recommend for summer!
Shop the Post

Which one is your favorite look? Let me know in the comments!
Thanks for being here!