Have you heard of GATSBY Chocolate? It's a low-calorie chocolate that absolutely blew my mind! If you love chocolate, you definitely need to check them out! You can read my review below!
Compensation for this post was provided and this page may contain affiliate links. Thank you for supporting my blog!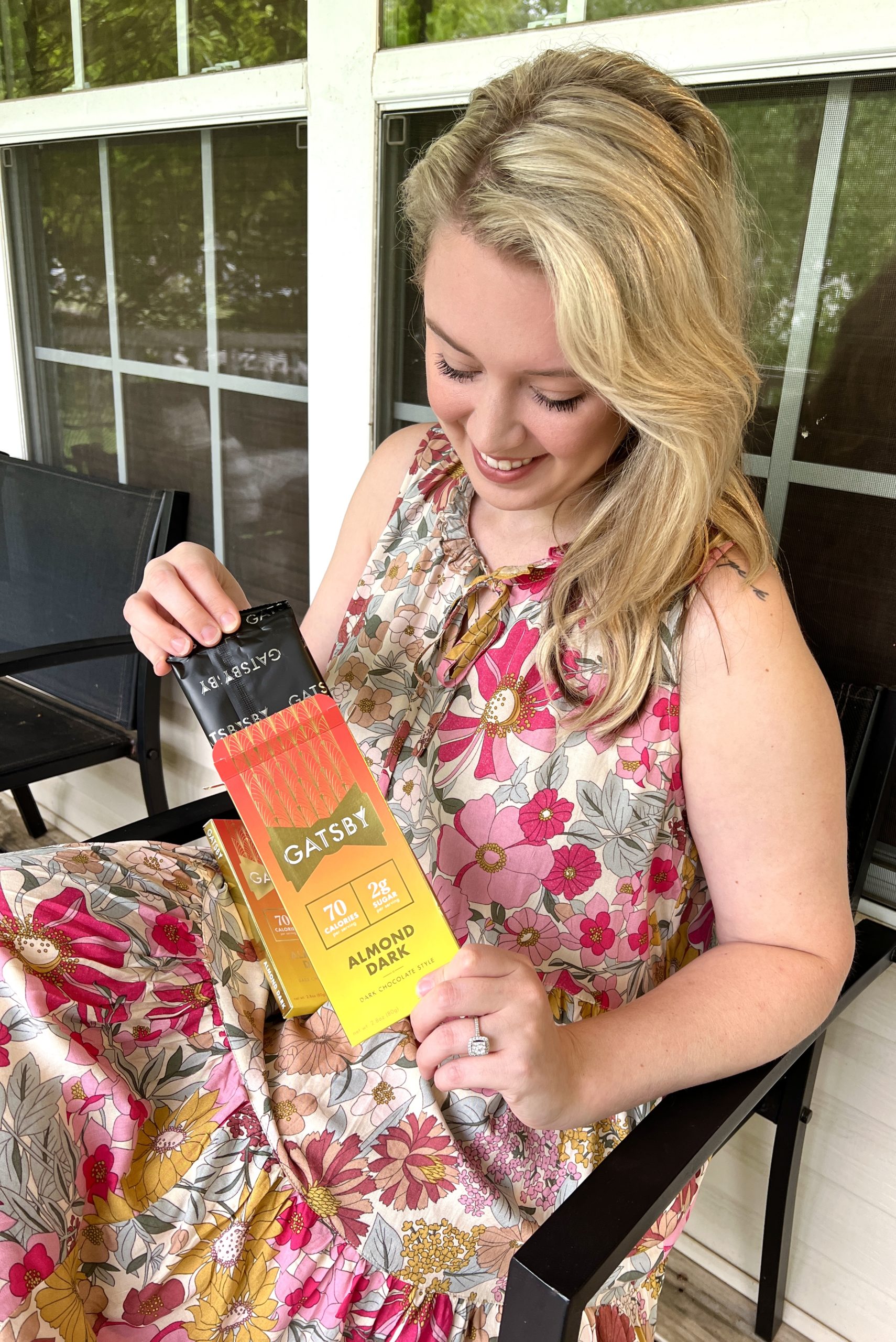 GATSBY Chocolate Review
I just had to share this new chocolate I tried because it is absolutely mind blowing in every sense! The GATSBY Chocolate is a dream for anyone who enjoys chocolate but wants a low-calorie option. I try to eat low calorie as much as possible, but like everyone I love a sweet treat every now and then! GATSBY chocolate is the perfect solution!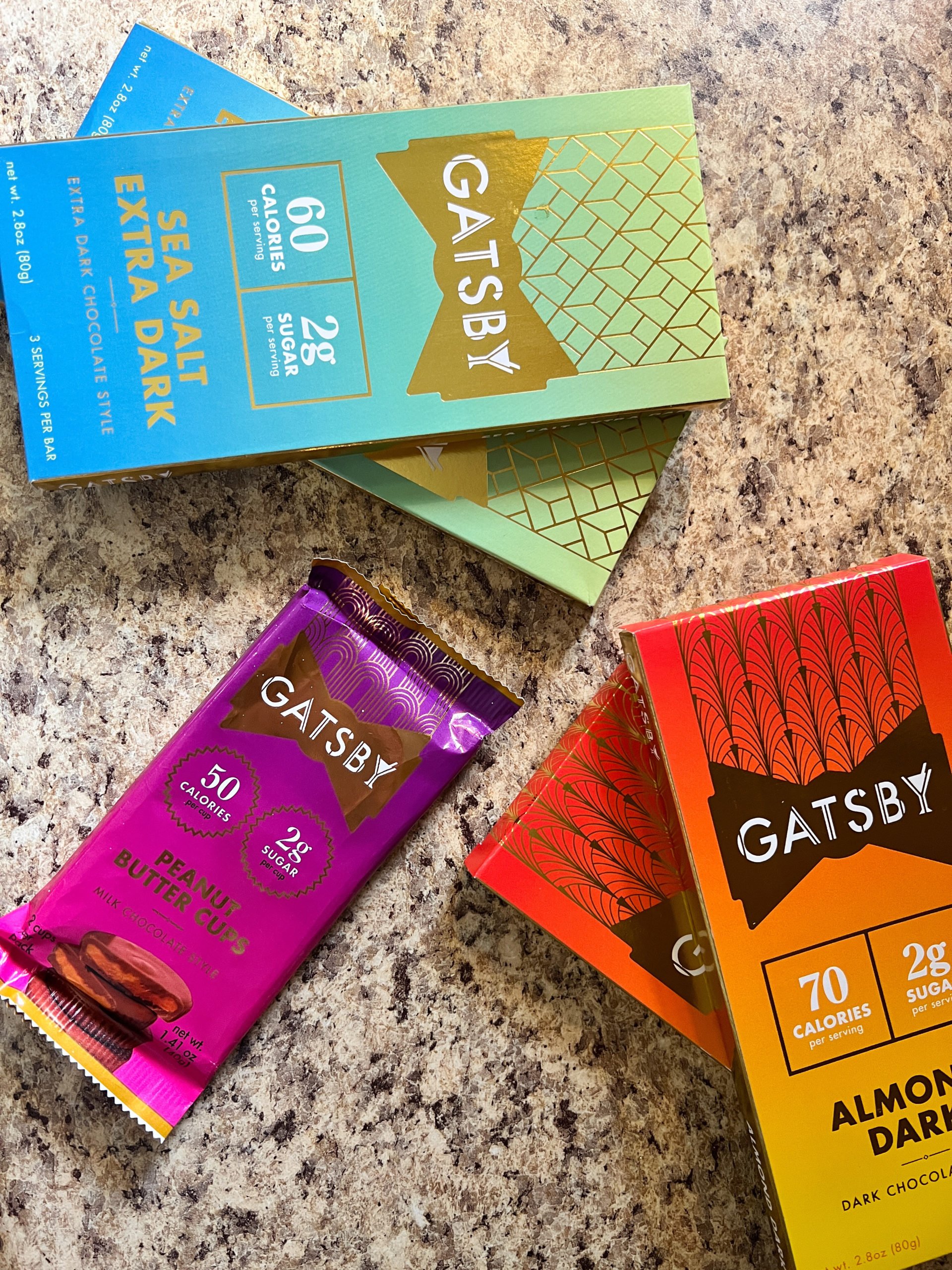 GATSBY Chocolate is the lowest calorie chocolate available on the market and the taste is absolutely amazing. I will be honest; I didn't have high hopes because chocolate is something that cannot be easily duplicated. But these products are so tasty I could not tell the difference! Even my 4-year-old loved them, especially the peanut butter cups! They have 75% less sugar than other chocolate. They are also vegan friendly, and keto approved.
You can use these chocolate bars in recipes like cakes, cookies, or even as an ice cream topper! There is so many different ways you can use these, and it makes life so much easier for someone wanting to eat low-calorie.
It's literally the perfect chocolate for anyone wanting a sweet treat as a low-calorie option!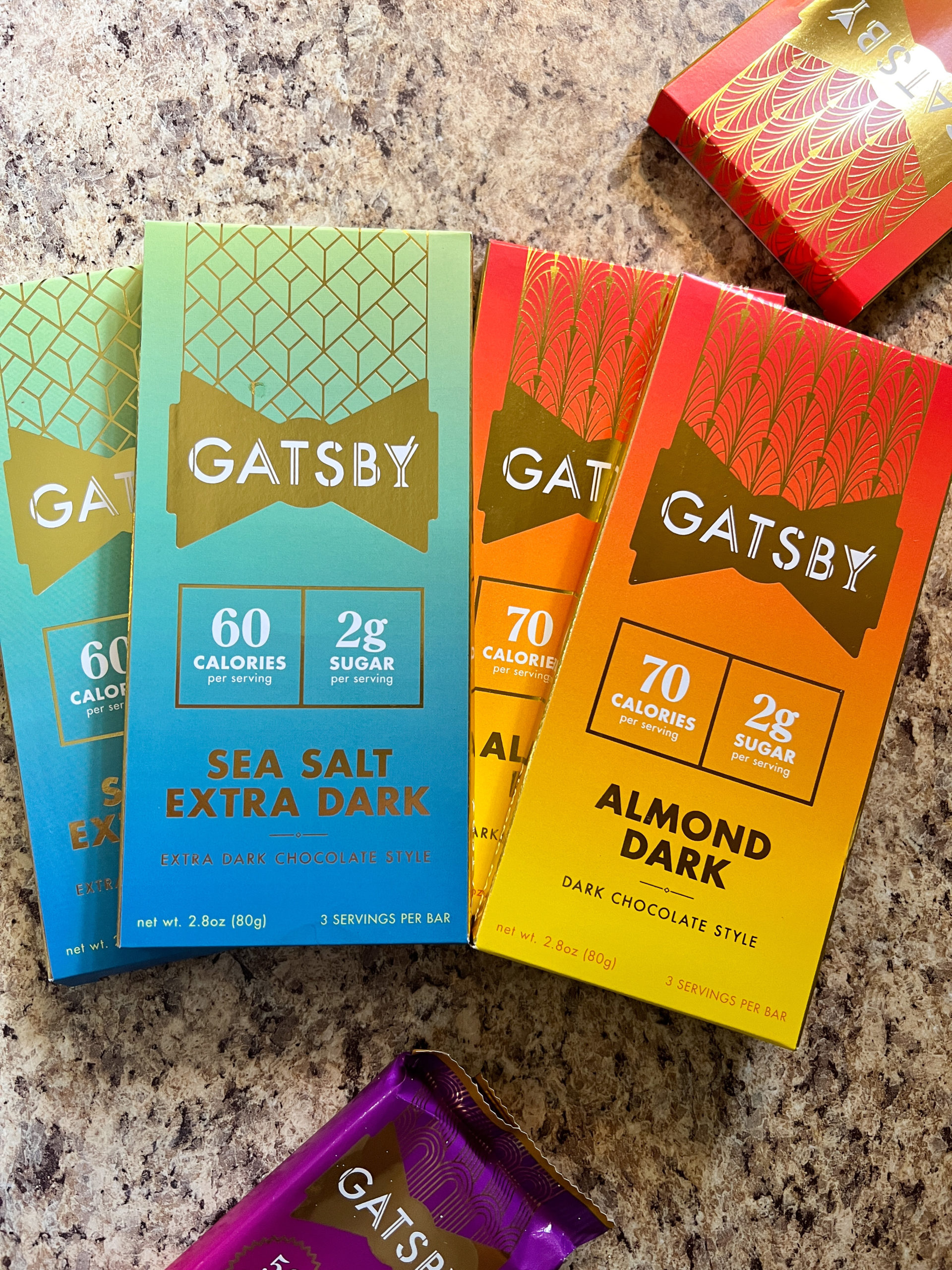 GATSBY Chocolate Taste Test
Sea Salt Extra Dark Chocolate: This one was my absolute favorite and the first one that I tried. I am shocked that the chocolate taste almost exactly the same as a regular dark chocolate candy bar. The added sea salt was delicious and the perfect salty/sweet treat!
Peanut Butter Cups: My son's favorite candy is Reese's cups and I had to hide the last one of these from him just so I could try it myself! He loves them! They are super creamy and taste delicious. Definitely a great alternative to a regular Reese's cup!
Almond Dark Chocolate: This chocolate was super yummy! A dark chocolate bar with pieces of almond mixed in. My second favorite after the Sea Salt Extra Dark!
I was super impressed with all of these options, and honestly can't believe it's less calories than regular chocolate because it tastes the same. GATSBY Chocolate clocks in at 2-3 times less calories than other leading chocolate brands on the market!
Where to purchase
You can purchase GATSBY Chocolate Bars at Kroger, Ralphs, Mariano's, Fred Meyer, Dillons, Smith's, Fry's, QFC, and City Market, and online at gatsbychocolate.com. To find a store near you, visit gatsbychocolate.com/pages/store-locator.
Gatsby Cash Club
If you are interested in trying this amazing chocolate, go grab some now! They also offer an amazing referral program where they give you $25 for every referral you send to them to try their chocolate! You can join here.
Have you tried GATSBY Chocolate yet? What are your thoughts about this low-calorie chocolate? Let me know in the comments below!
Thanks for being here!