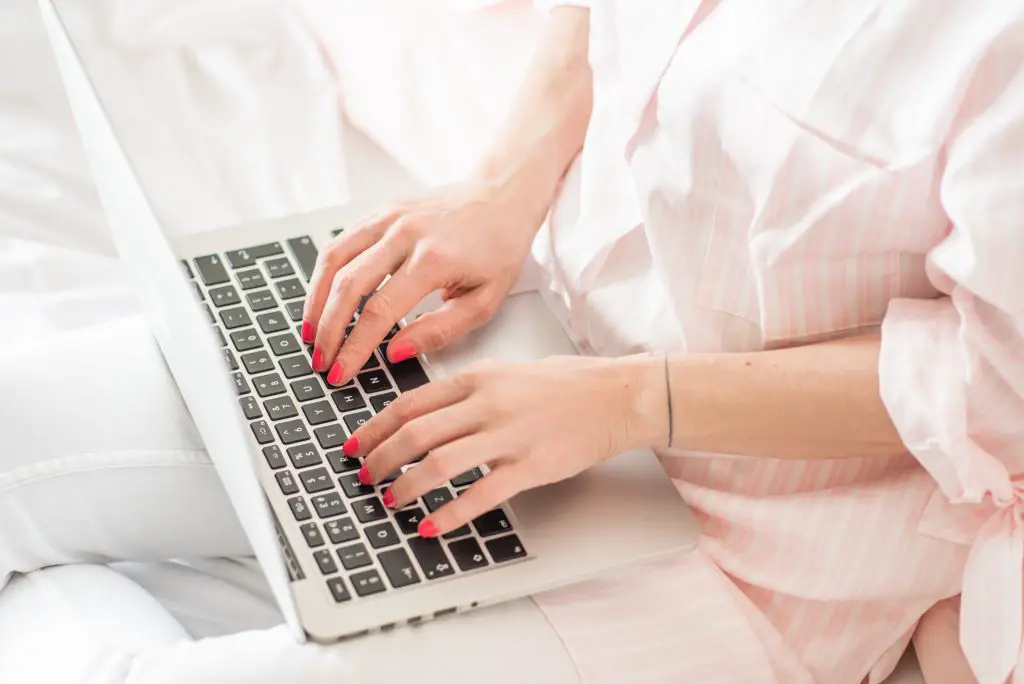 Cute and Feminine WordPress Blog Themes on Etsy
I love a beautiful theme on a website. It can really bring everything together and help you draw in a larger audience. I know I am more apt to stay on a webpage and actually read through the information if the website is laid out well. The information needs to be easy to read and look nice to the eye. Sometimes, I see websites or blogs that I love their theme so much I will actually do a little research to try and find where they purchased that theme from. I have found that many website themes that I love are available on Etsy. I have found so many cute and feminine WordPress blog themes on Etsy!
Many of the beautiful WordPress themes I see come from Etsy. I love shopping from Etsy because you are not purchasing from a large corporation or company. It is mostly small business owners, just like you and me! I love knowing that I am supporting small businesses to help make their dream happen.
In this post, I am going to list some of the great cute and feminine WordPress blog themes on Etsy. These are all great options if you are starting a new blog or are looking for a new theme for your current blog! Many of them are on sale and are a great price as well! Also, be sure to check out their #StandWithSmall section to see all the beautiful and unique products for sale!
If you are looking to start a new blog and have no idea where to start, make sure to check out my blog post How to Start a Profitable and Stylish Blog On a Budget It can help you get started with your very own blog in no time!
Amelia May WordPress Theme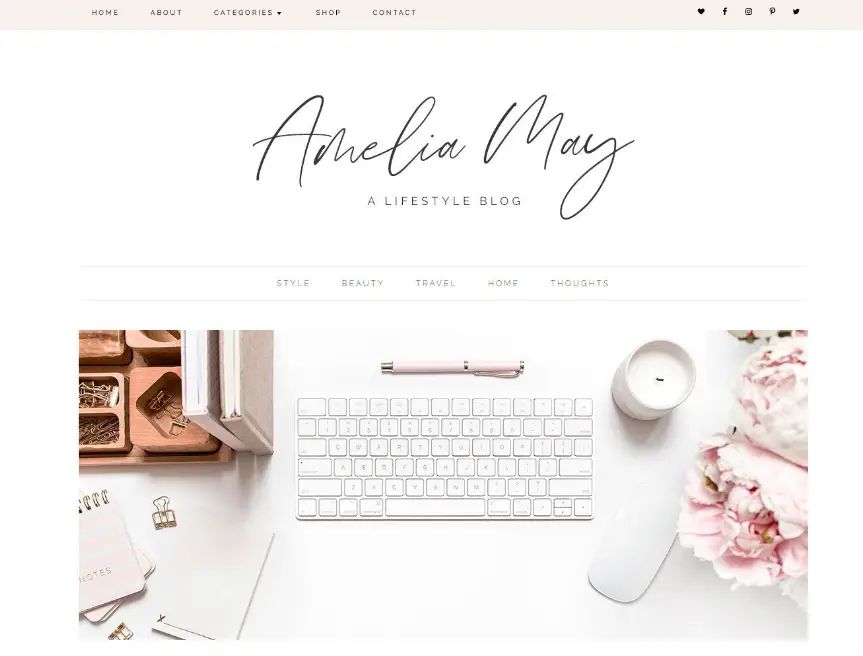 Farmhouse WordPress Theme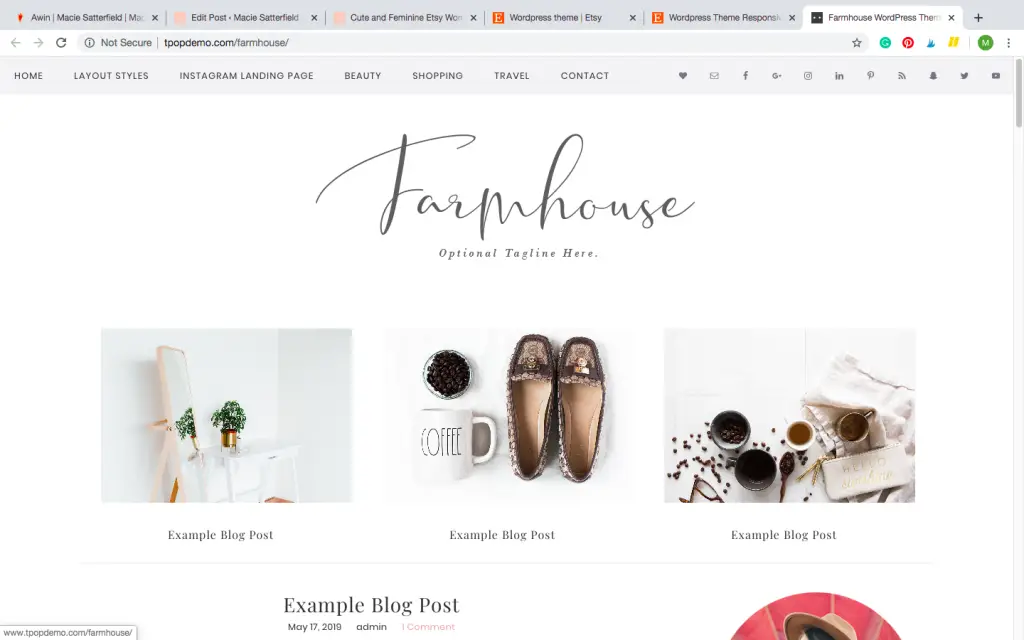 Beautiful You WordPress Theme (My current theme! I love it!)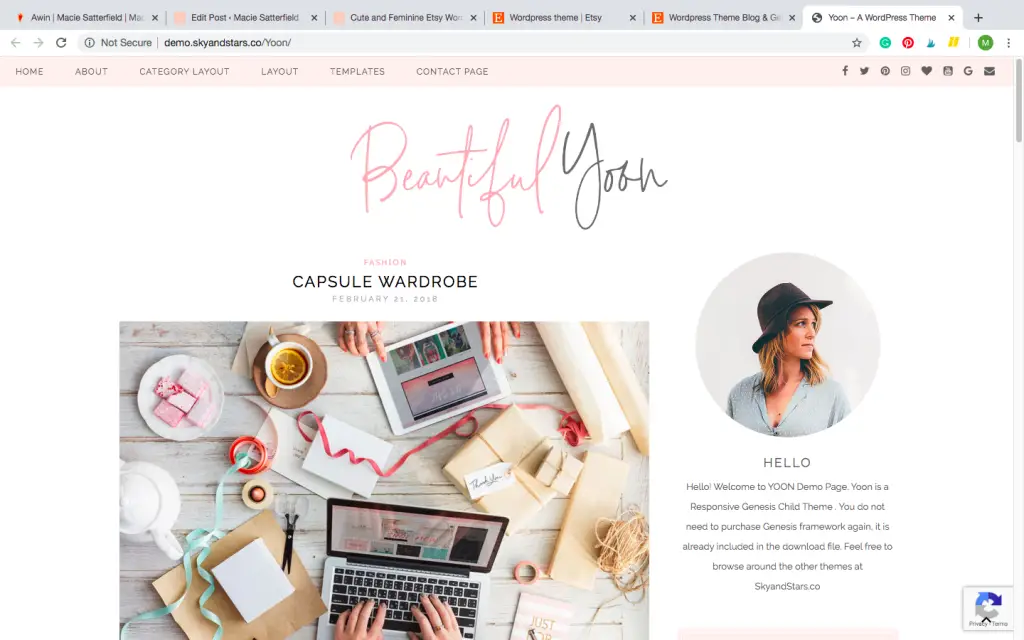 Magnolia WordPress Theme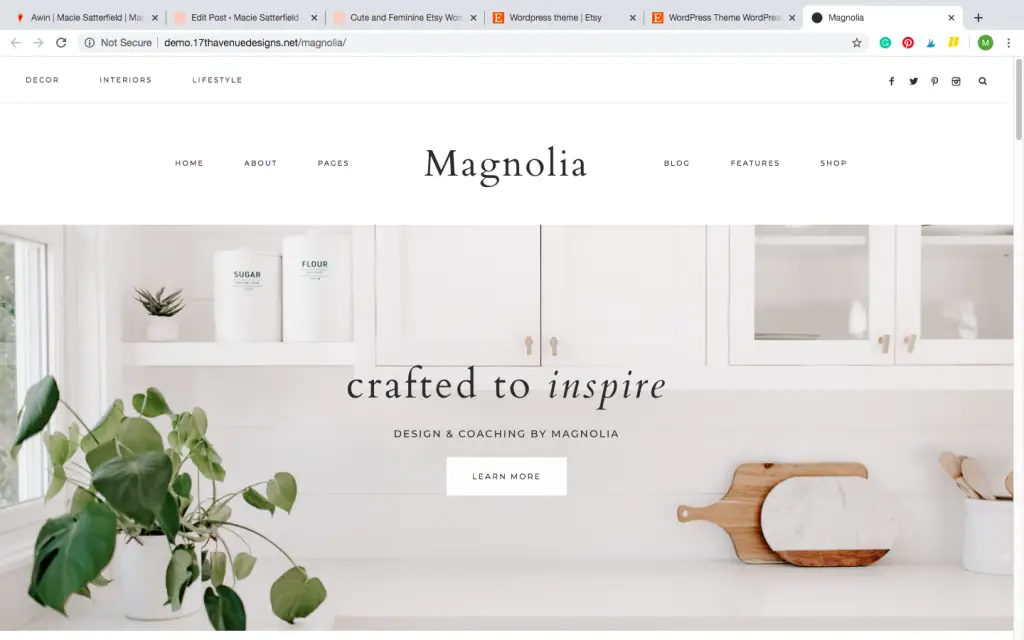 Billie WordPress Theme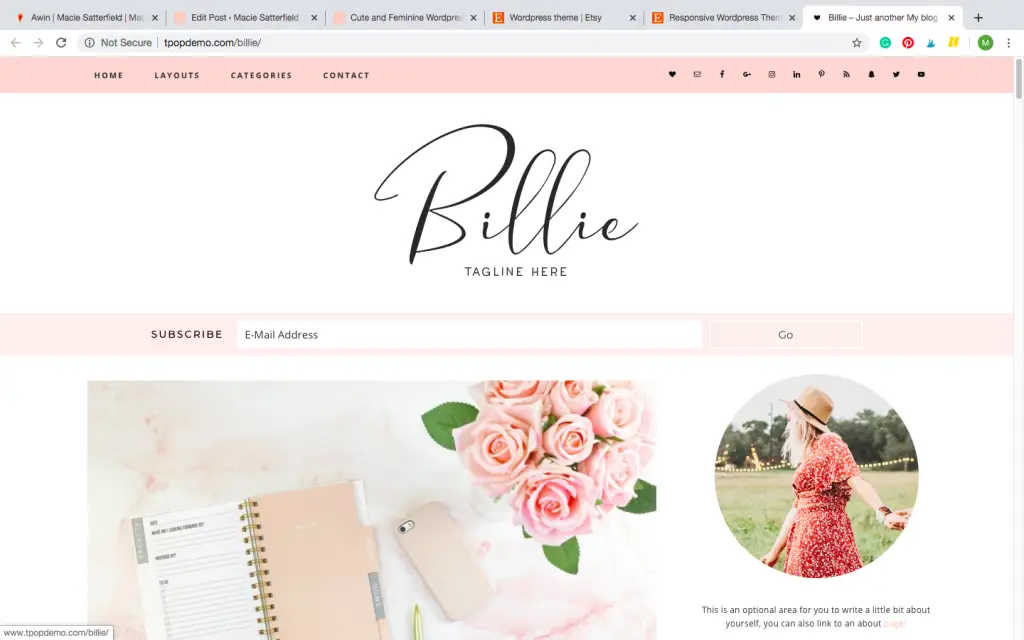 Annabelle WordPress Theme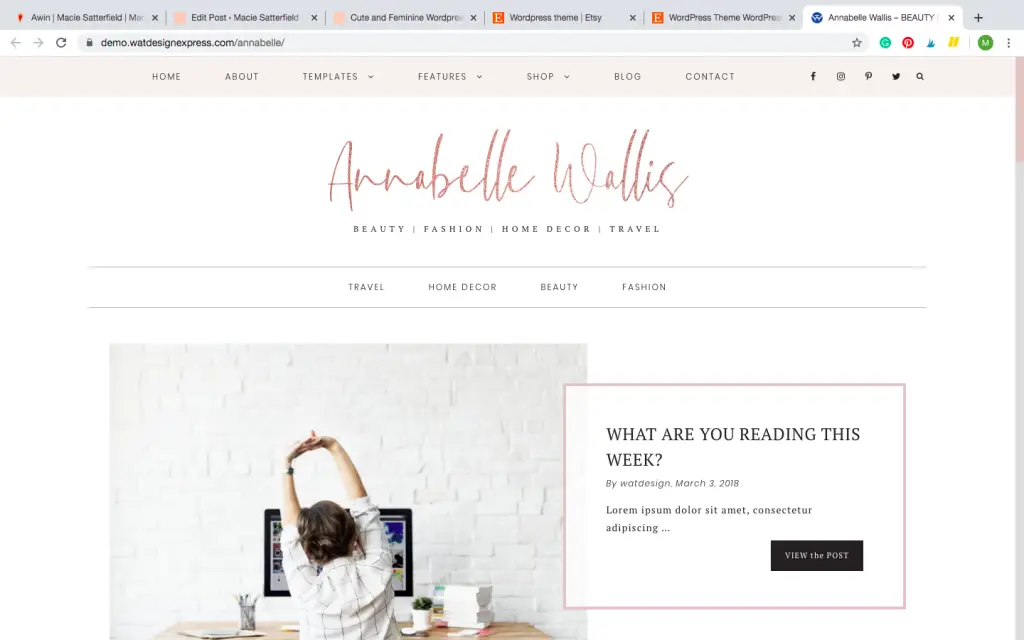 Grace WordPress Theme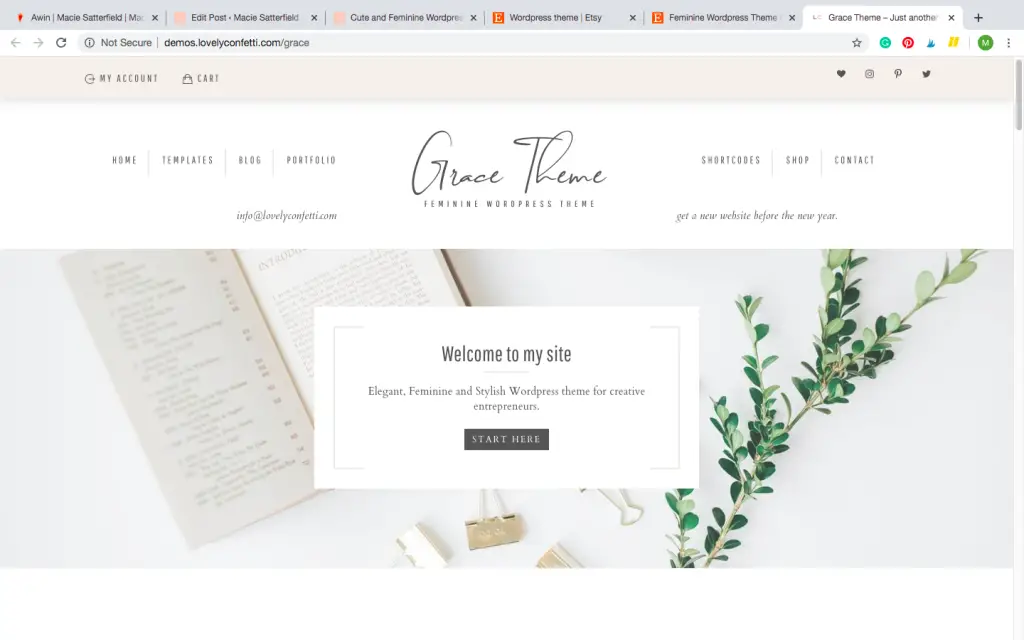 Blush WordPress Theme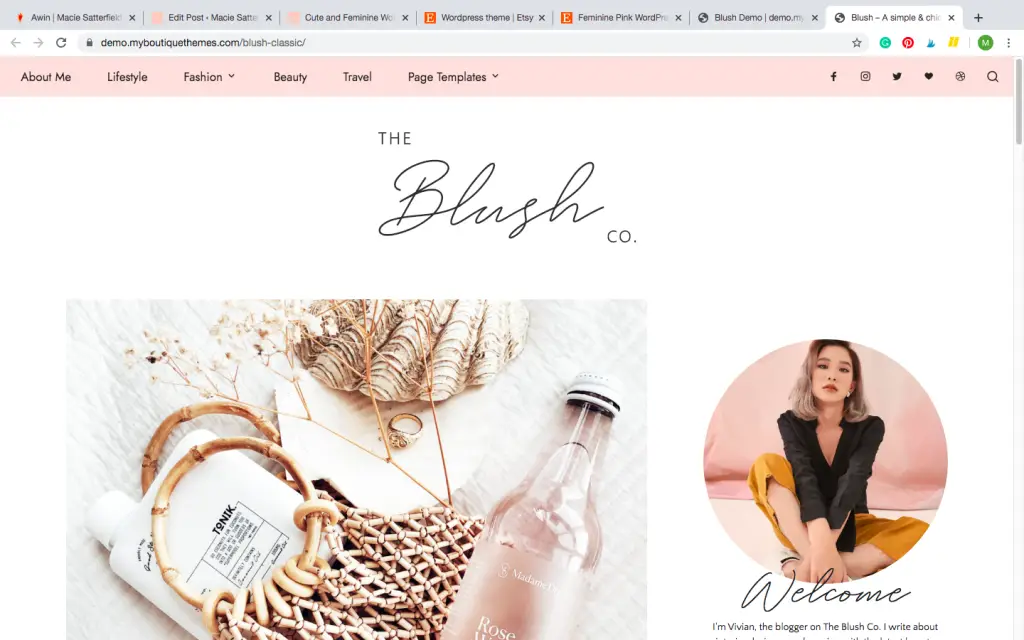 Chloe WordPress Theme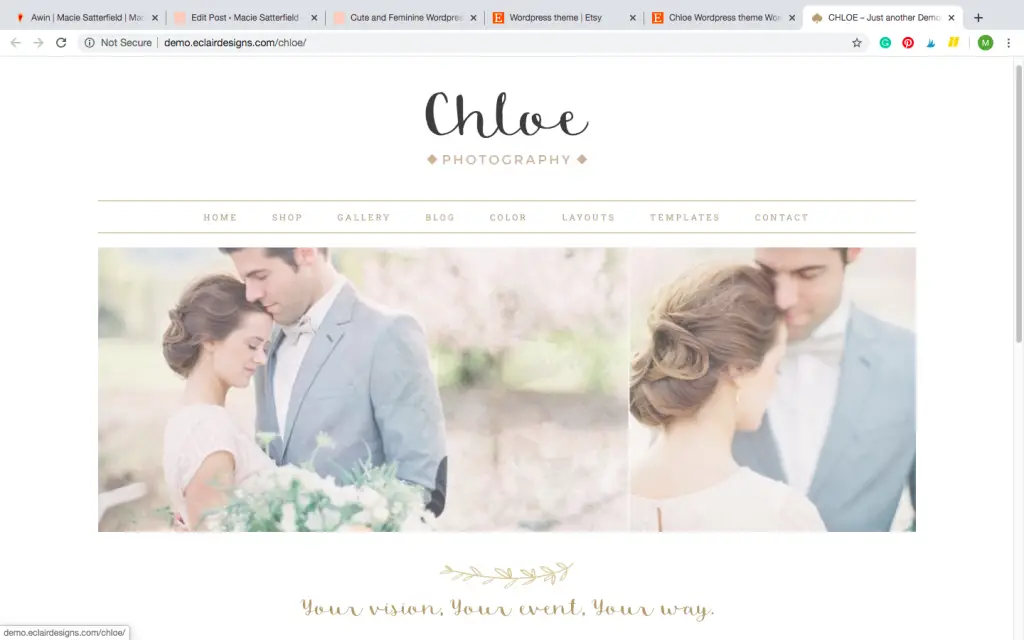 Peach WordPress Theme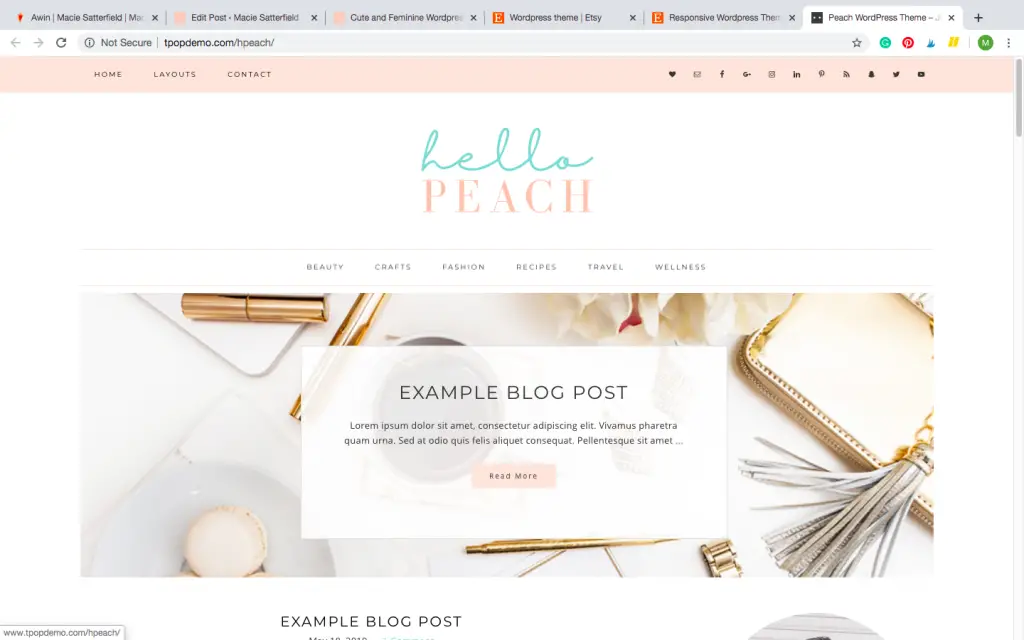 That concludes my list of cute and feminine WordPress blog themes on Etsy! I hope you found a theme that you absolutely love! These are the more light and feminine options but, they offer so many choices it is impossible to look through them all. I would suggest checking out all of their themes if you did not see one here that you loved. They have something for every taste and style!
Let me know what themes you had/have and absolutely loved! I am always on the hunt for new themes. It is so fun to customize your website!
Thanks for reading,

If you liked this post, make sure to share it on Pinterest!