Can you believe it's already halfway through August?! We will be in September before we know it! I am so excited to start decorating for fall. I can't wait to break out the pumpkins, fall colors, and neutrals this year. I have found so many great Walmart Fall fashion finds and I wanted to share them with you!
There are so many great deals right now, especially if you shop early. A lot of these items will most likely sell out by September or October. So if you see something you would like, I would snag it up now!
Here are some of my favorite Walmart Fall Fashion finds for 2021. All links are provided under pictures. This page may contain affiliate links. Thank you for supporting my blog!
Walmart Fall Fashion Finds 2021
Suede Skirt paired with Neutral Sweater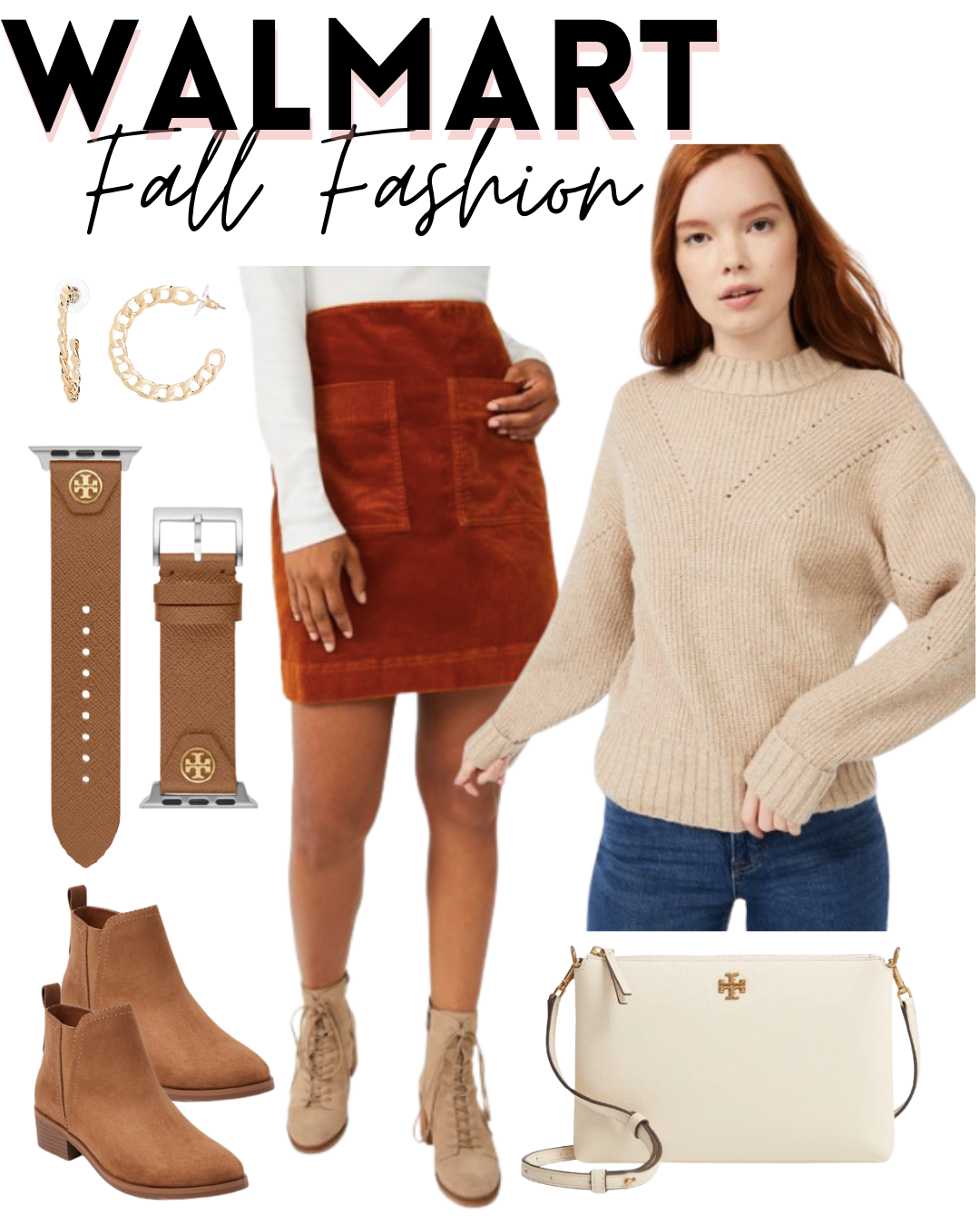 This outfit is so cute and perfect to transition into fall. I love the neutral colors and you can practically pair these pieces with anything! The prices are also great.
Shop here:

Straight Jeans paired with Slouchy Sweater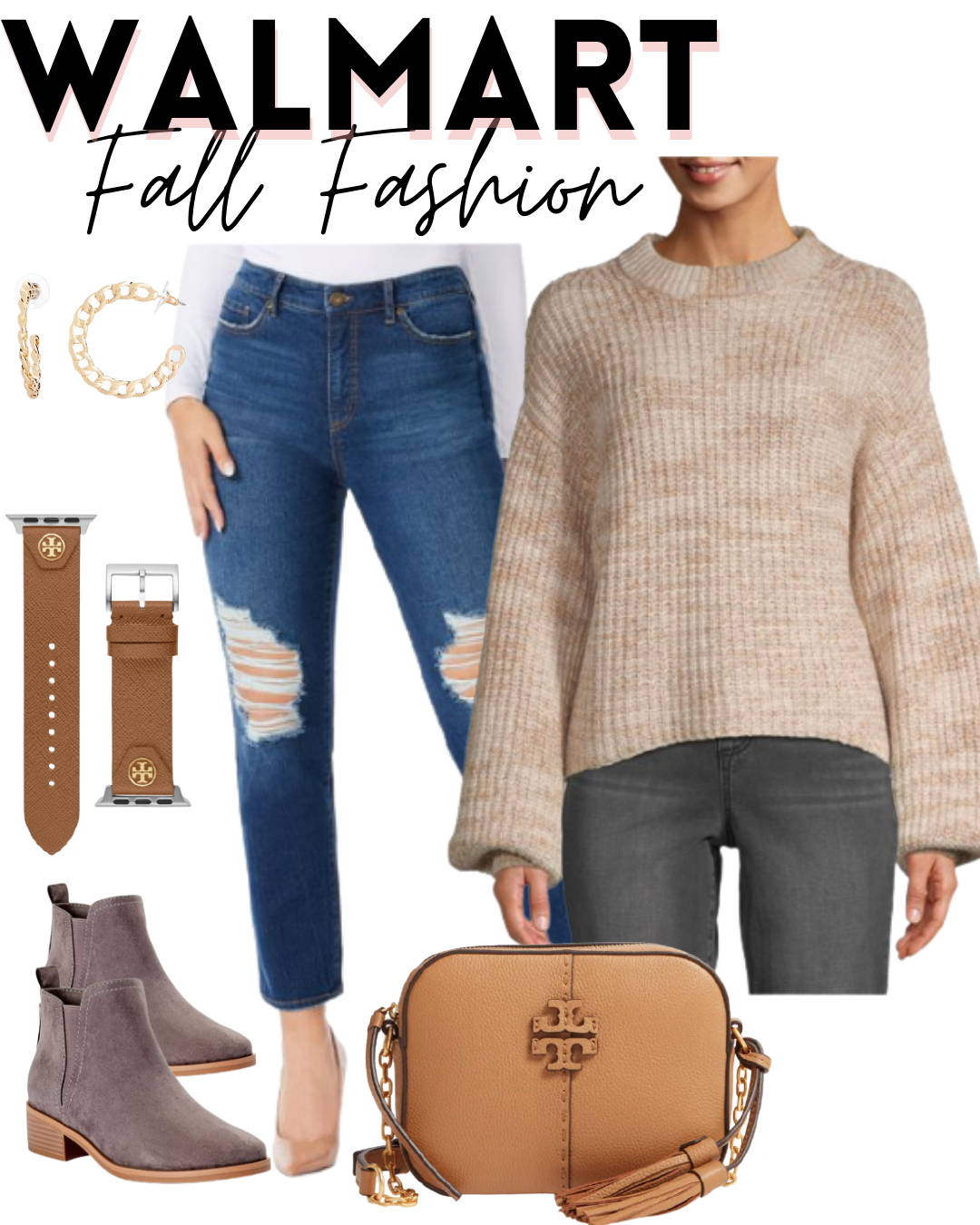 This sweater is the perfect neutral mix between grey, taupe, and brown. I would pair it with these straight jeans and low-heeled boots. A super easy to throw together fall outfit!
Shop Here:

Straight Jeans paired with Slouchy Sweater 
This jacket is beautiful! I am obsessed with it! I would say it's going to sell out pretty quick so I would snag one now while you can!
Shop Here:

Leggings paired with Puffer Coat

The gold color on this coat is so unique. I love it! Plus, it can be considered a neutral color and worn with just about any other neutral color in your wardrobe! I love it paired with these hiking boots. Such great pieces for way less prices than I would have thought.
Shop Here:

Off The Shoulder Sweater and Flared Jeans

Here's a great date night outfit for transitioning into fall. I love the all-white combo with the top, shoes, and accessories. I'm also excited that flared jeans are making a comeback?! Like, how crazy? But, I'm all for it! I love these jeans!
Shop Here:

Lounge Sweater and Leggings

This is such a cute and inexpensive lounge outfit from Walmart! I love the cheetah print sweatshirt. It's a great lounge piece that you can easily dress up and wear out the house.
Shop Here:

Ruffle Top and Cheetah Mules

This top is gorgeous in person and the perfect fall color. I love the cheetah print mules from Walmart. They are perfect to add to your fall 2021 wardrobe!
Shop Here: