Hi! I am sharing my favorite affordable fall and winter fashion items I purchased from Walmart! These are all super affordable, super cute, and on-trend for this fall and holiday season! All of the items are linked in my LTKit account or you can click through the items linked at the bottom and it will take you straight to the product purchase!
Happy Shopping Friends!
Walmart Affordable Fall and Winter Fashion Outfits
Tiered Shirt with Leggings
I love this super casual fall outfit! The shirt is so comfy, true to size, and great to wear with leggings because it is longer in the back.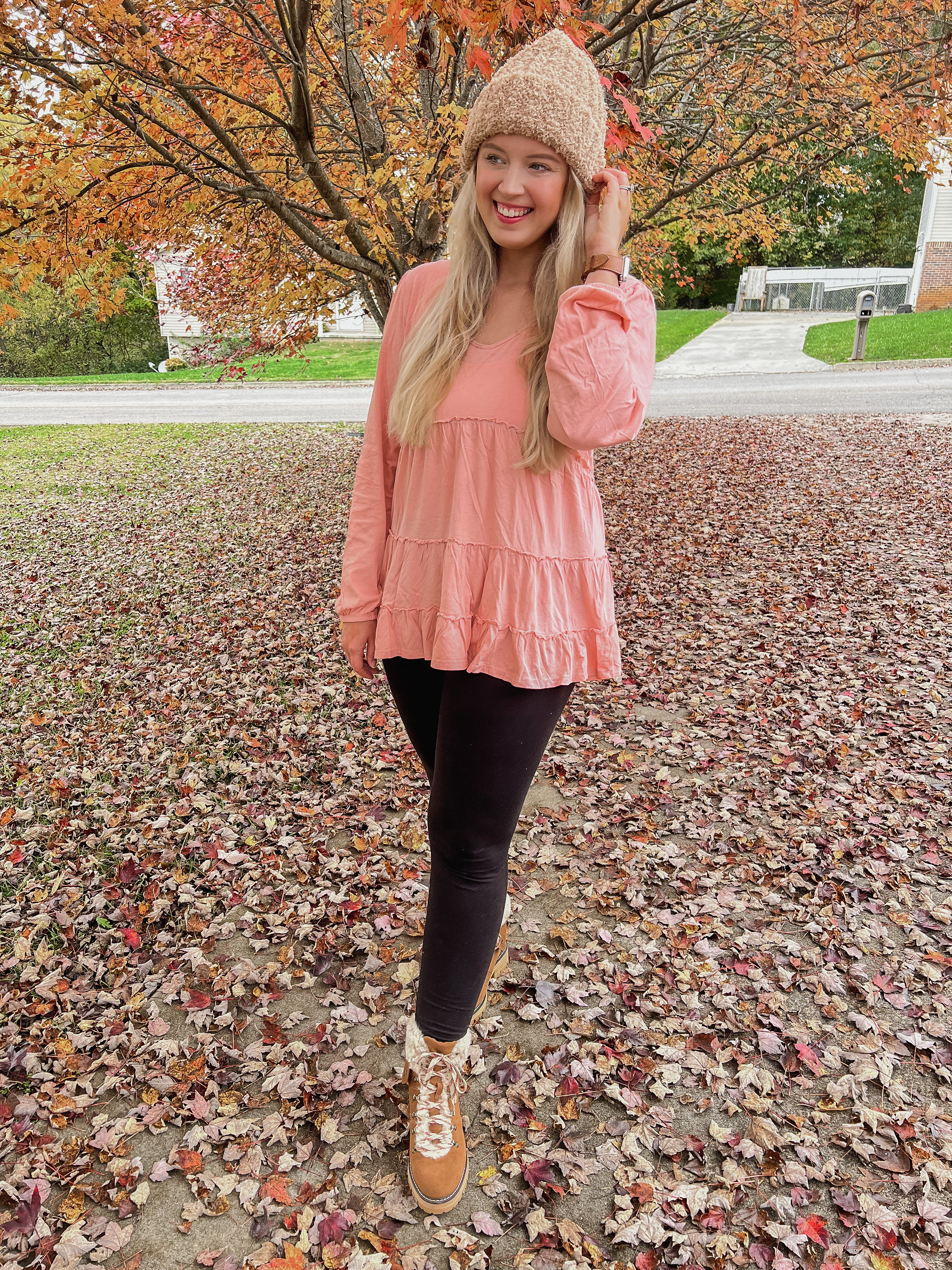 Sweater Vest and Turtleneck
So, the sweater vest has totally made a comeback this fall and at first, I HATED it. But, this outfit isn't so bad! I've also seen people pair it with a high-waisted skirt and it looks so cute and perfect for cooler weather! This sweater vest is a great buy since it's inexpensive, great quality, and comes in multiple colors! It's a great way to try out a new trend without breaking the bank!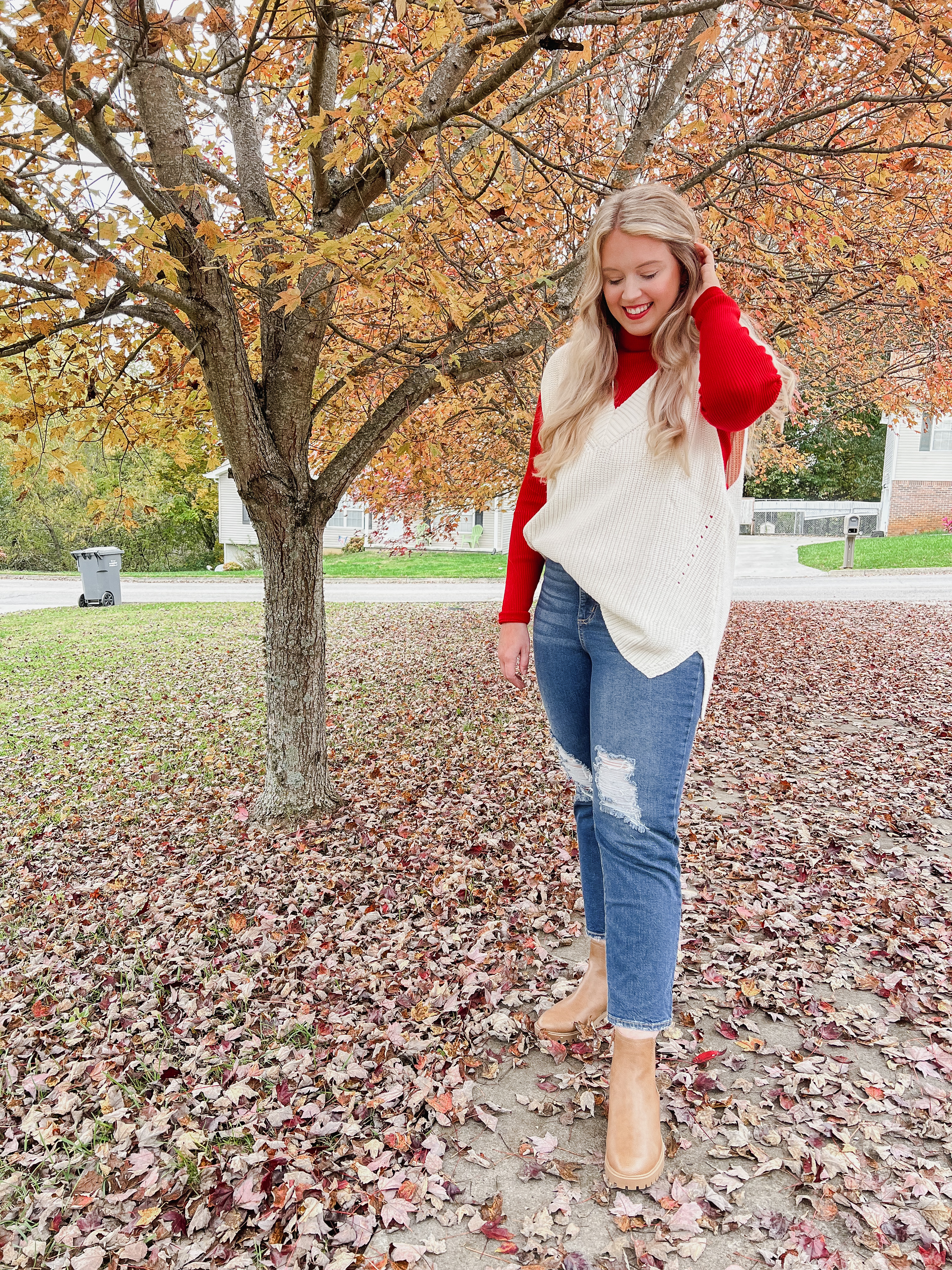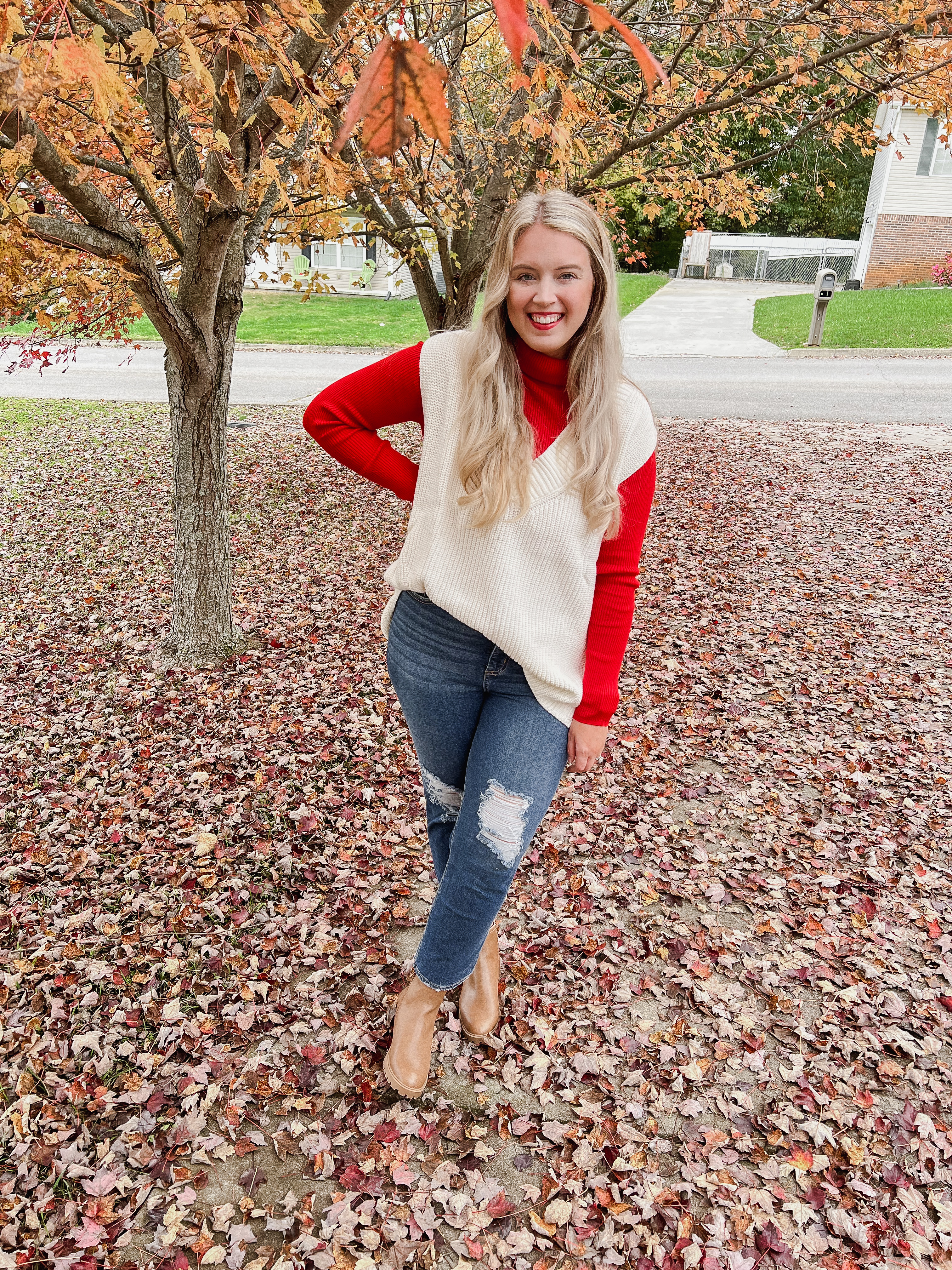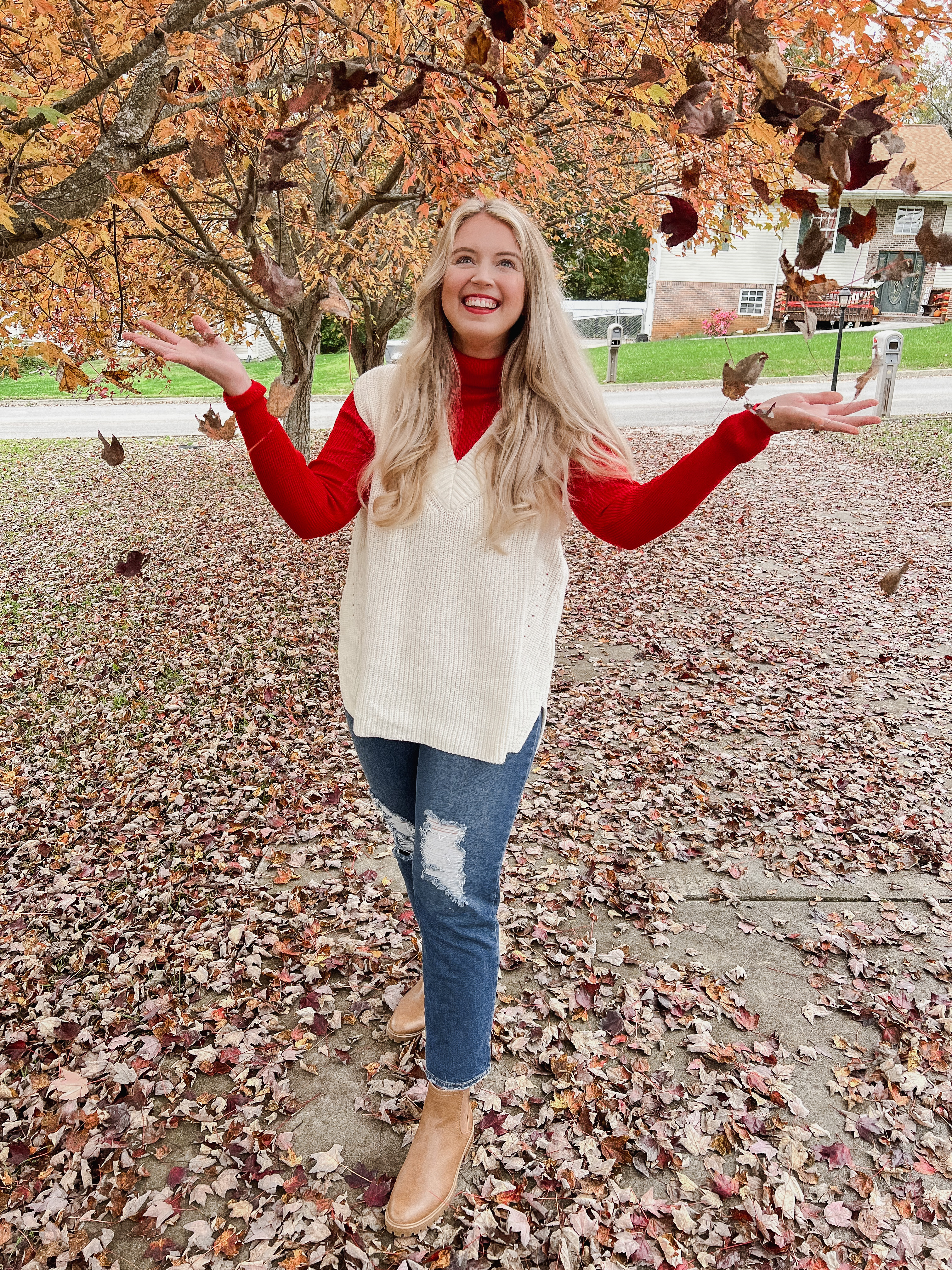 Neutral Turtleneck and Cardigan
I love a good neutral outfit and this one is so cute for a casual outfit! I love white and tan together and this beanie really pulls it all together. You can also switch out the puffs on top to match your outfit.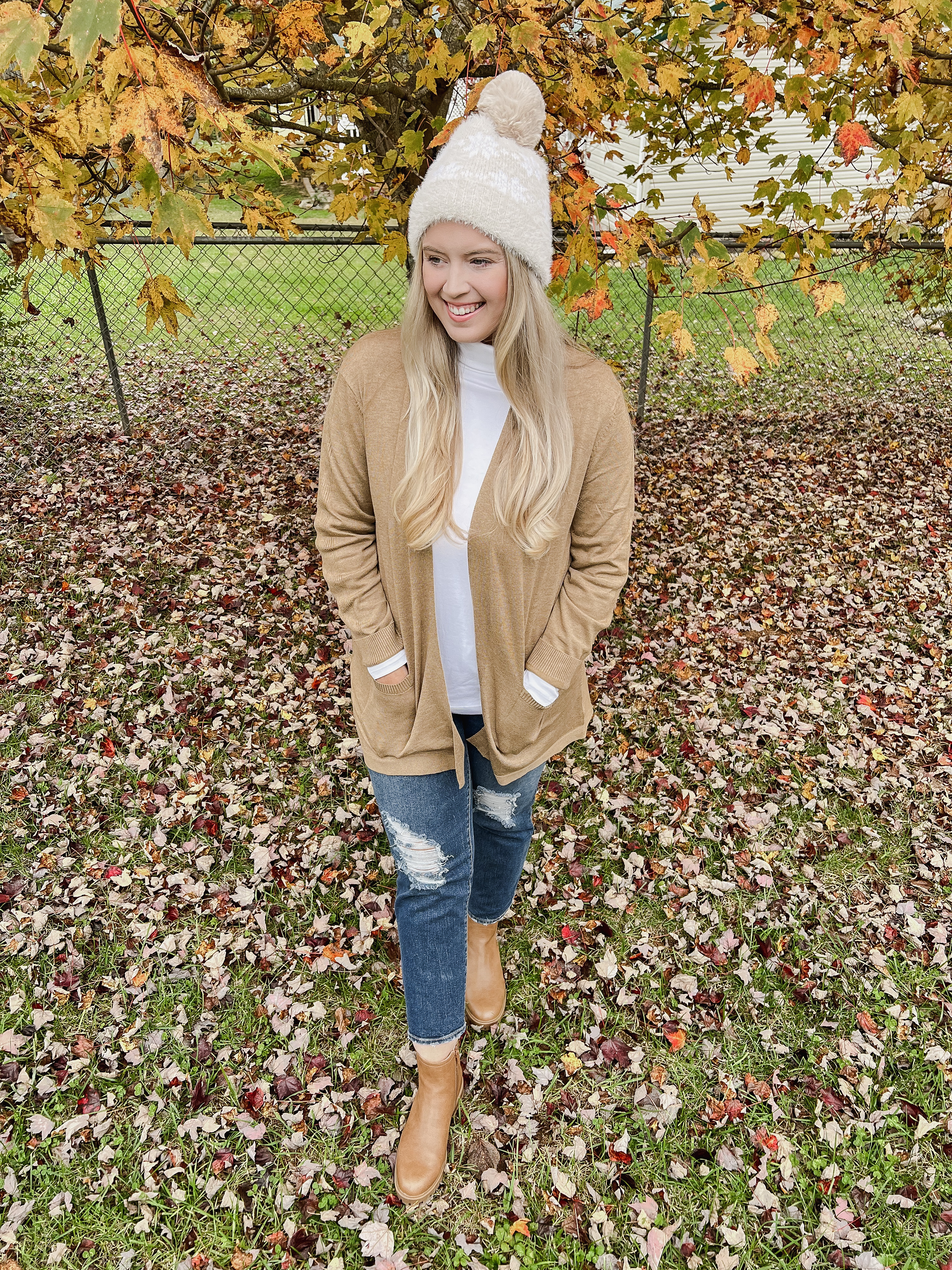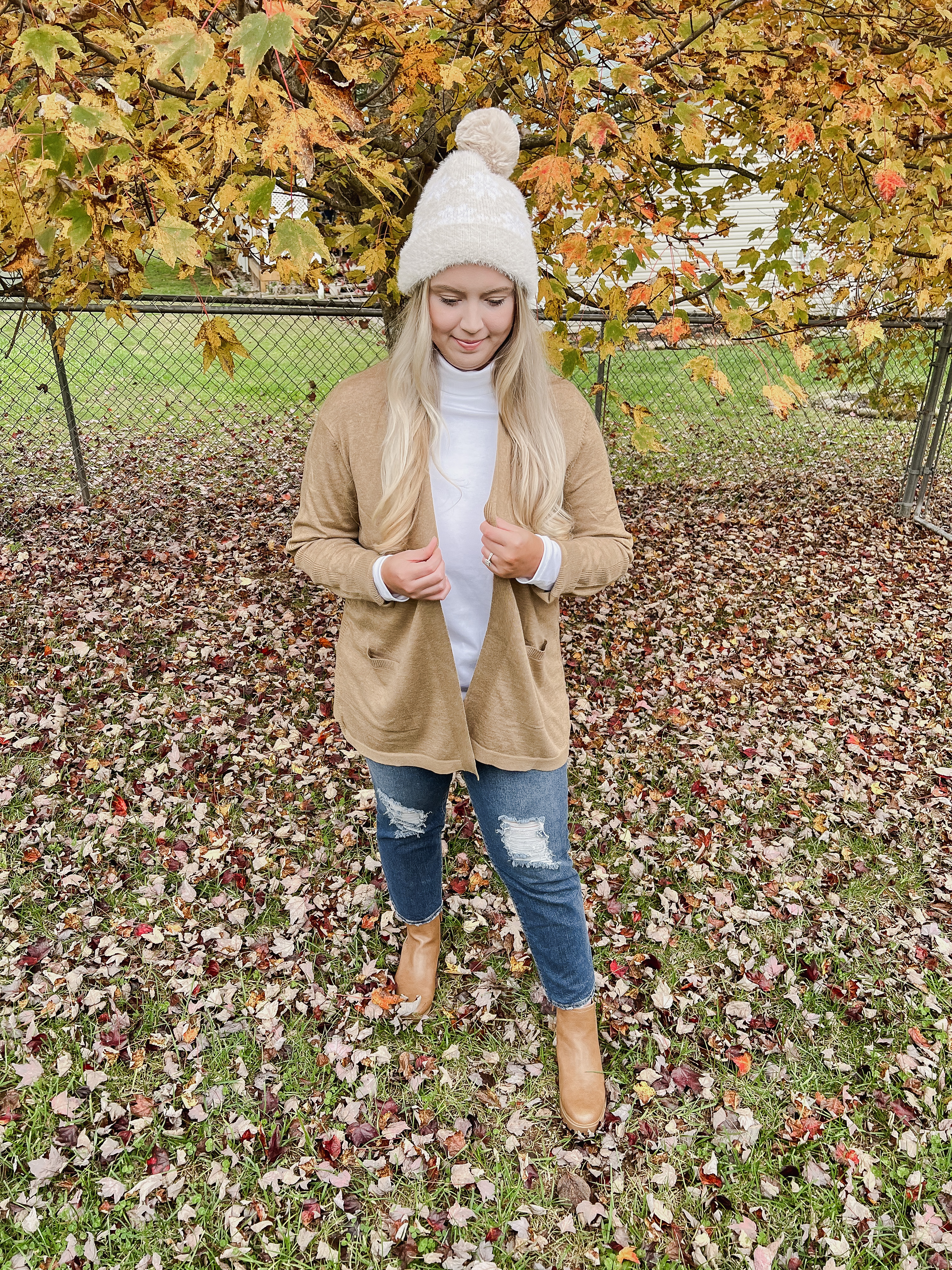 Plaid Wrap and Turtleneck
A wrap/kimono-type top is a must-have during the fall and winter! It's so easy to match and you can just throw it on top of a turtleneck or sweater and stay warm. This one is super affordable and the print is so cute.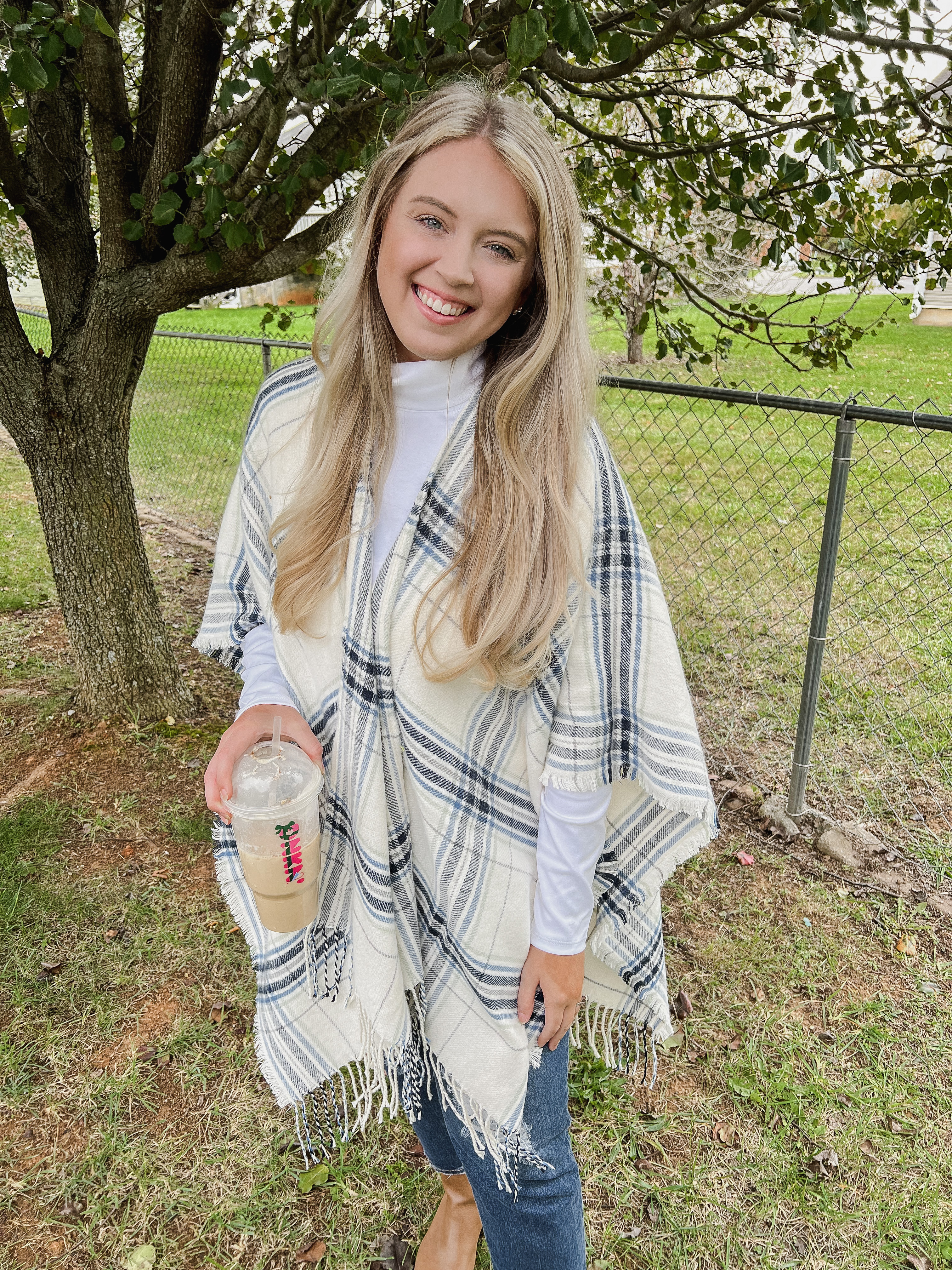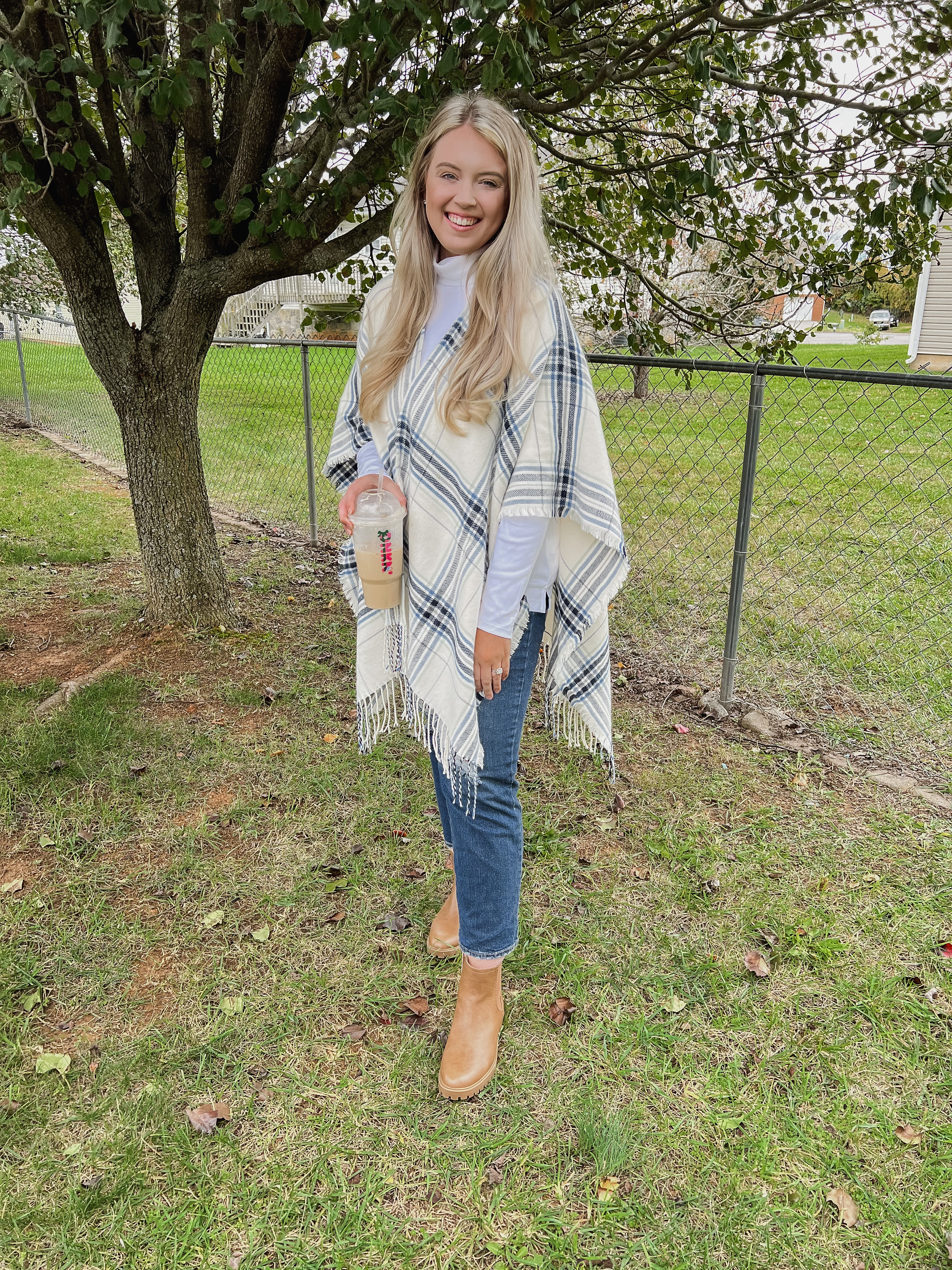 Leopard Sweater Dress
I feel like you always need at least one sweater dress in your fall/winter wardrobe. This one is really cute and affordable! The sleeves are a little puffy, I'll warn you. So, if that's not your style you might not like it. But, it's a great affordable trendy sweater dress for this fall/winter season!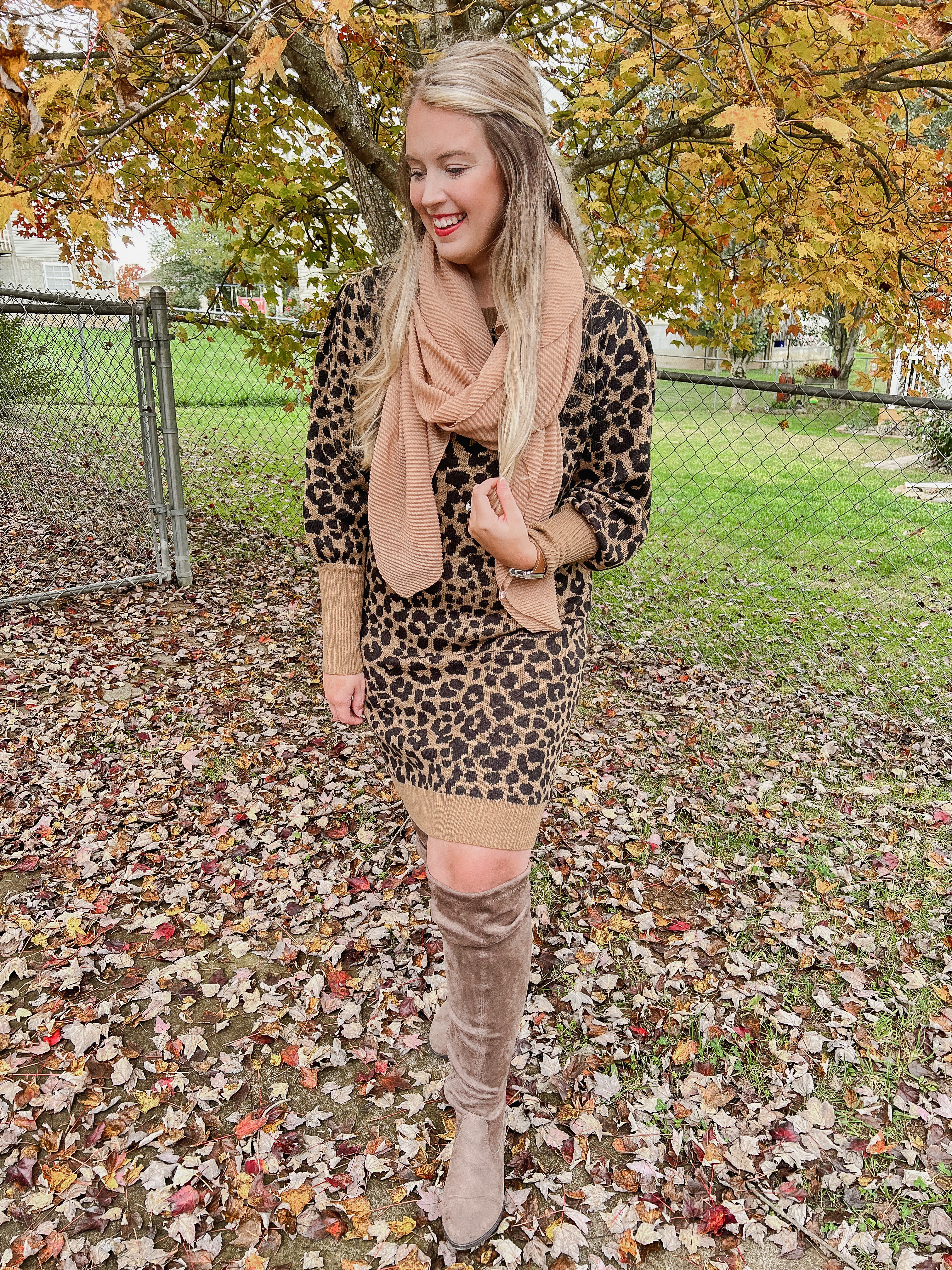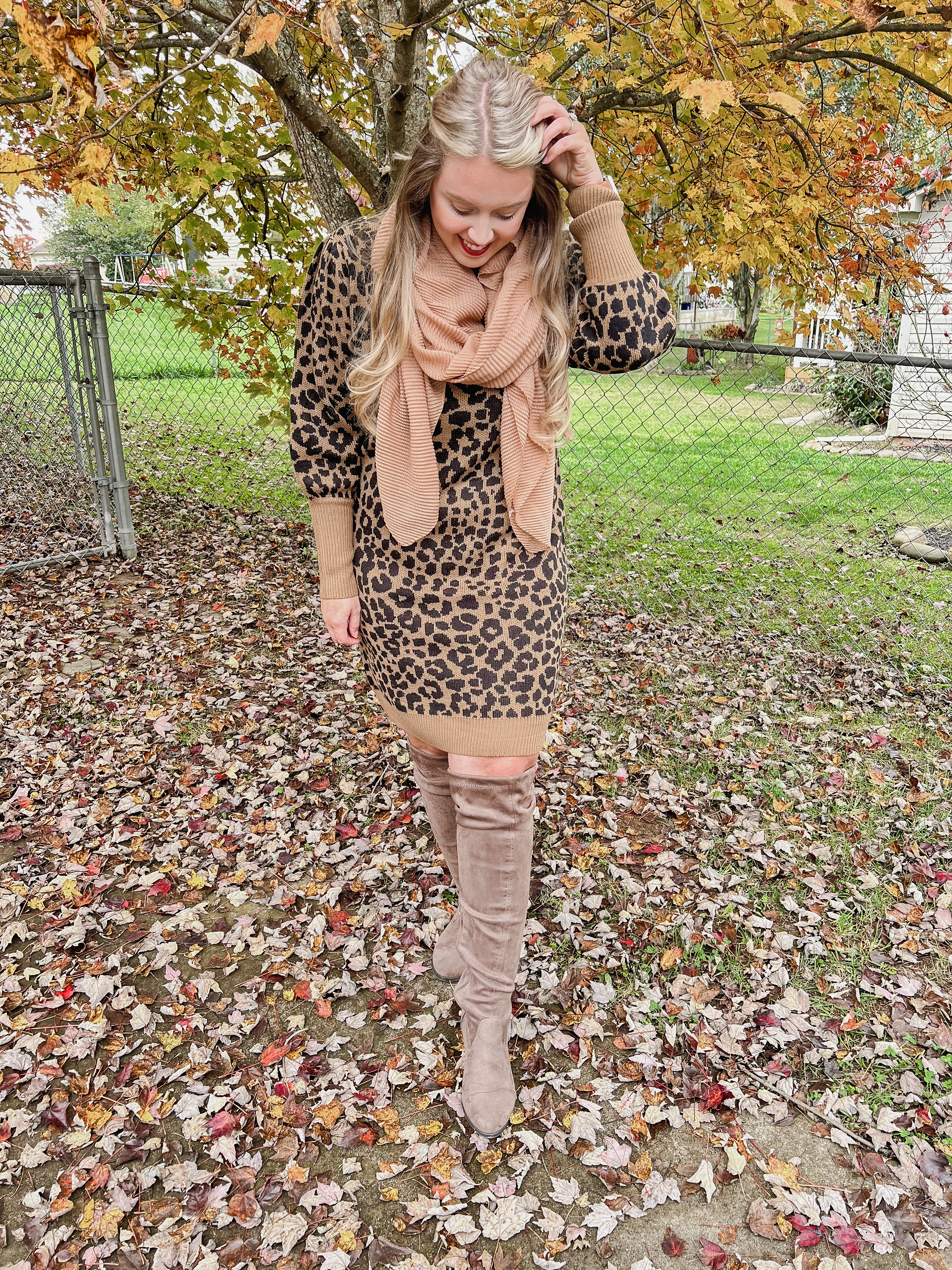 White Oversized Comfy Jacket
This jacket is such a STEAL at only $15! It's oversized and so cute! I plan on throwing it on over dresses and even wearing with casual legging outfits. It's totally versatile and comes in different colors.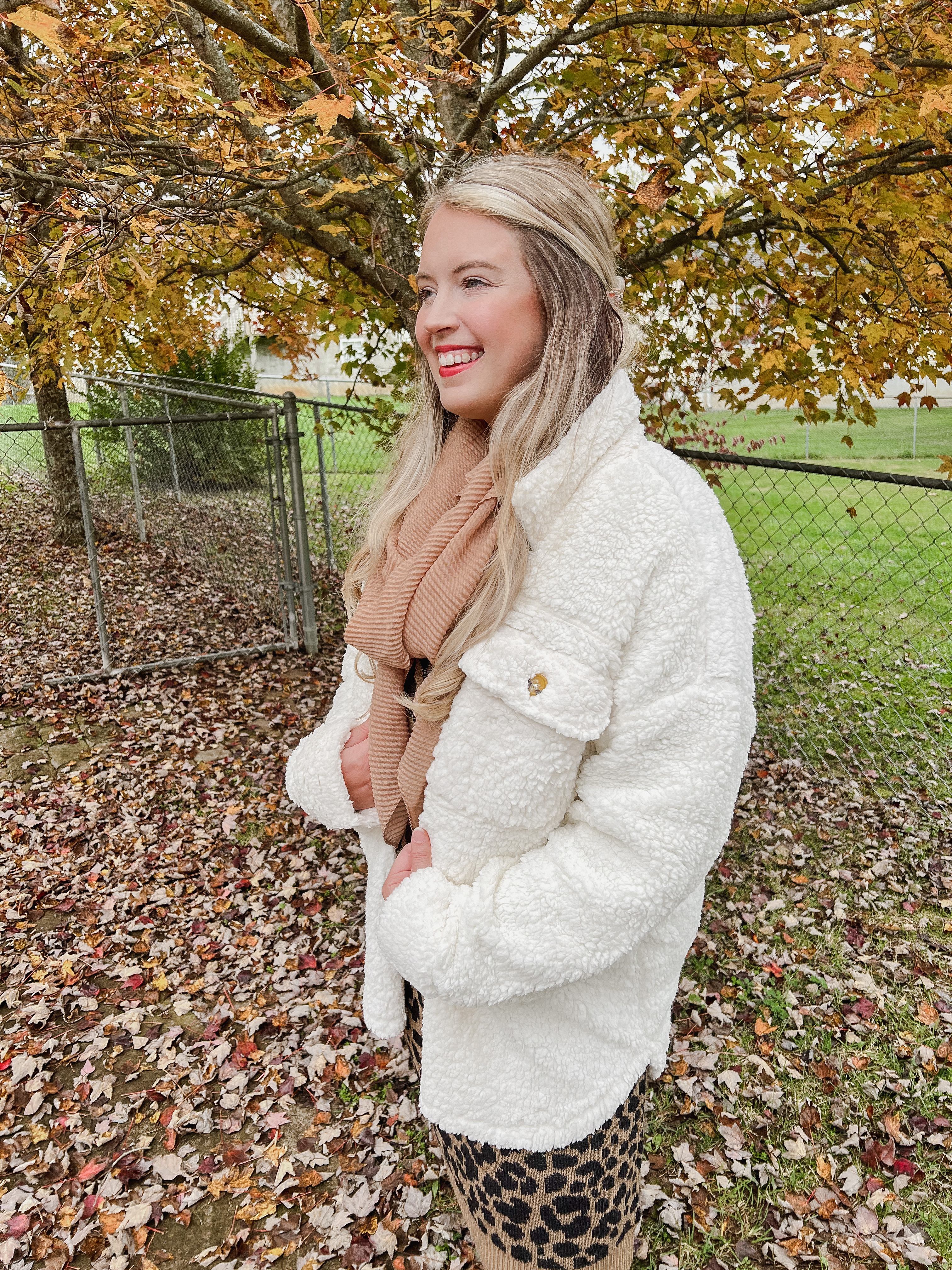 Black and White Print Dress
I was a little hesitant about this dress online, but when you put it on it's actually very pretty! I even love the print. I paired it with white boots and it instantly looks ready for cooler weather. I would also pair it with some black tights and a red lip and you've got a great holiday outfit!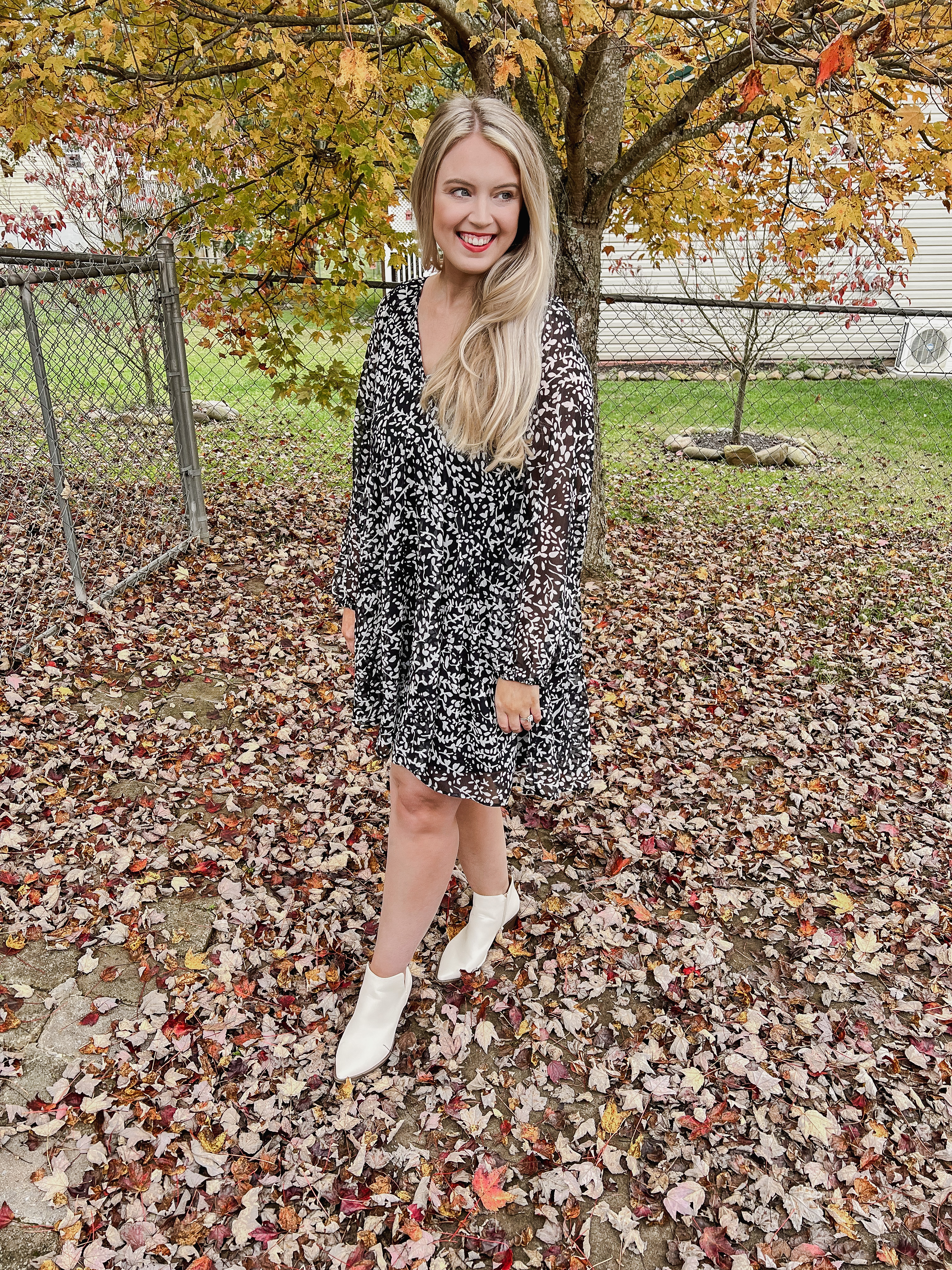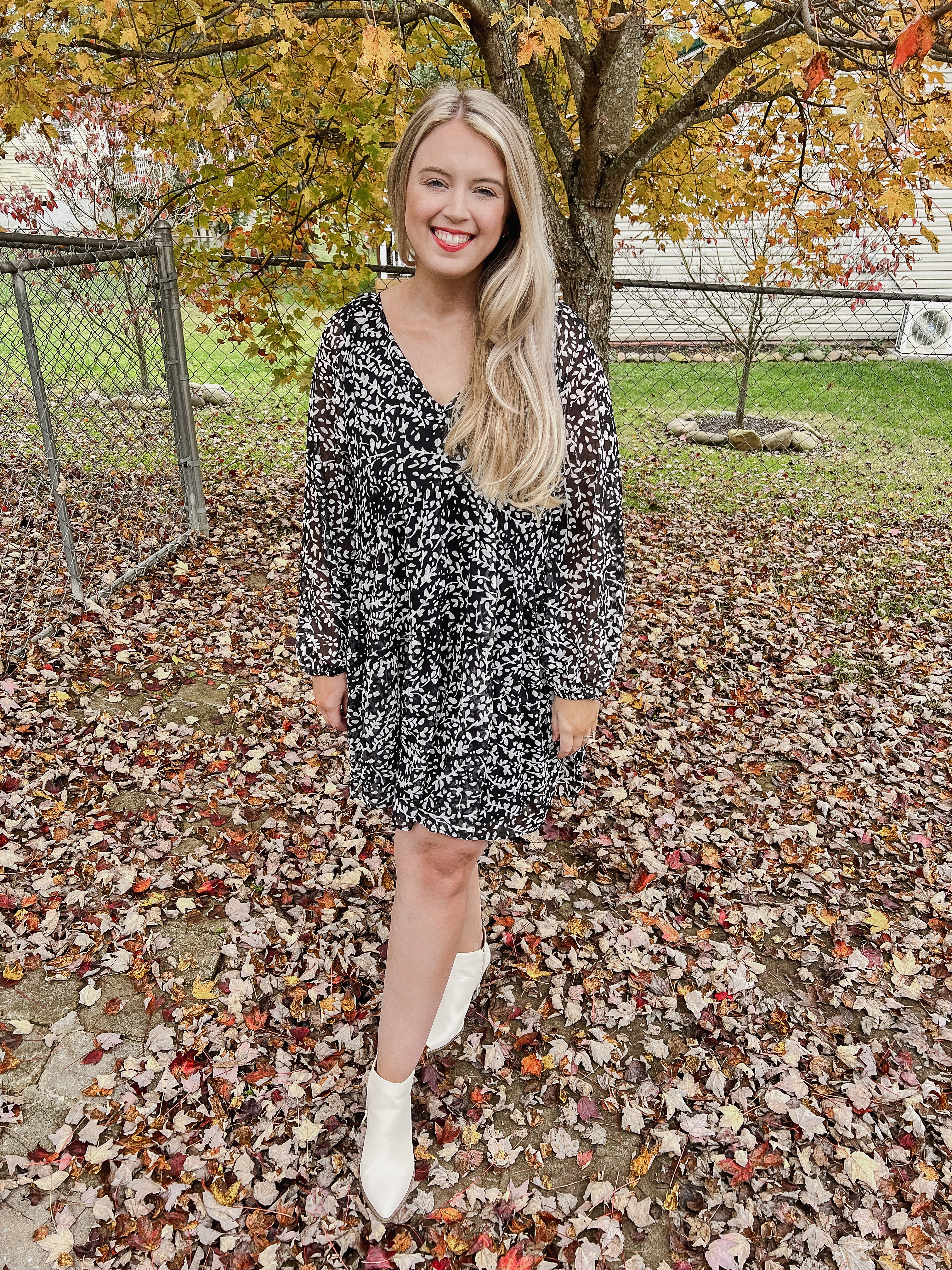 Red Stitch Sweater
This sweater is like the epitome of fall/winter and holiday outfits. I love it! It's so cute and the stitching is great. It looks very high quality. It also comes in other beautiful colors as well.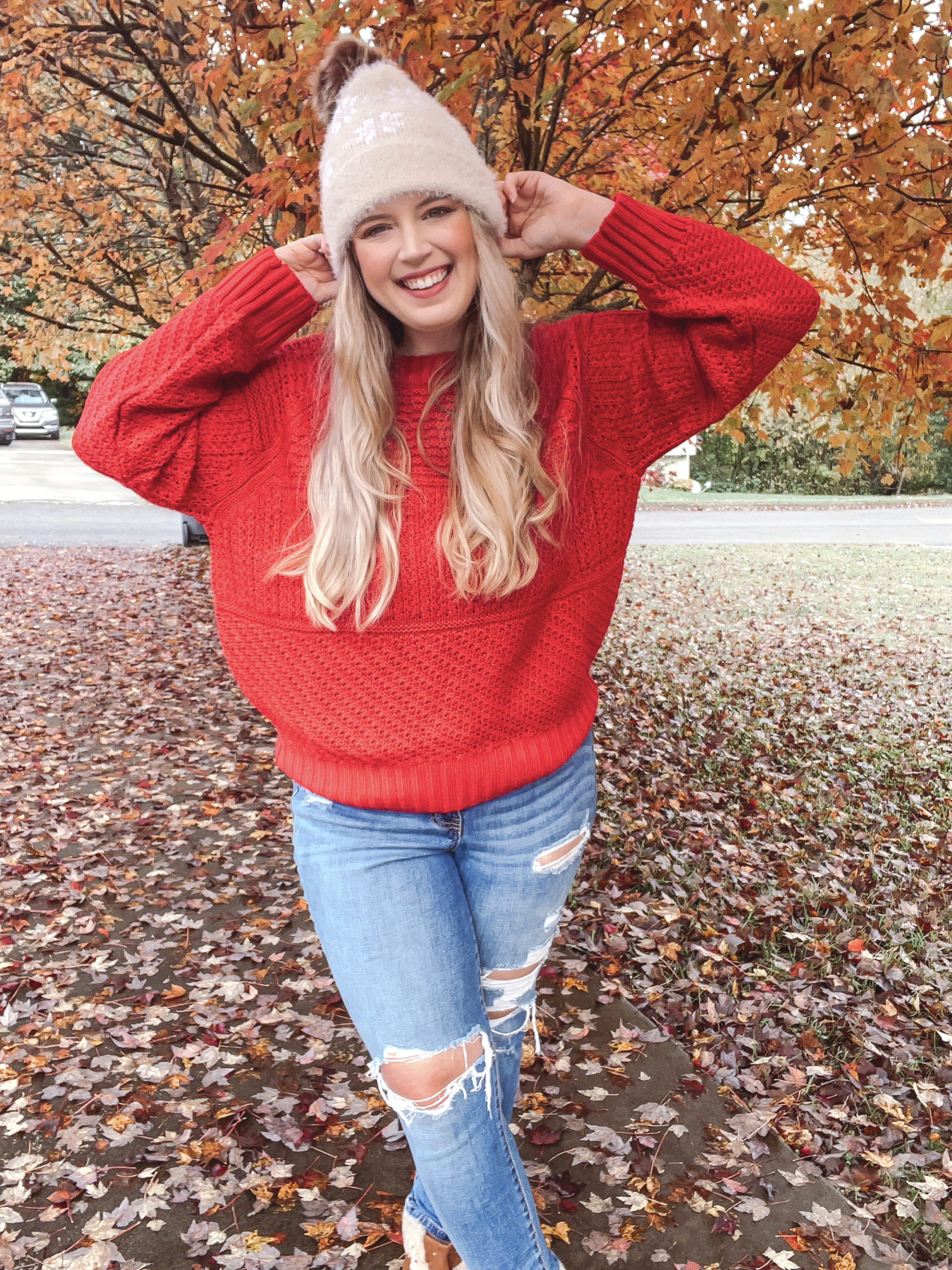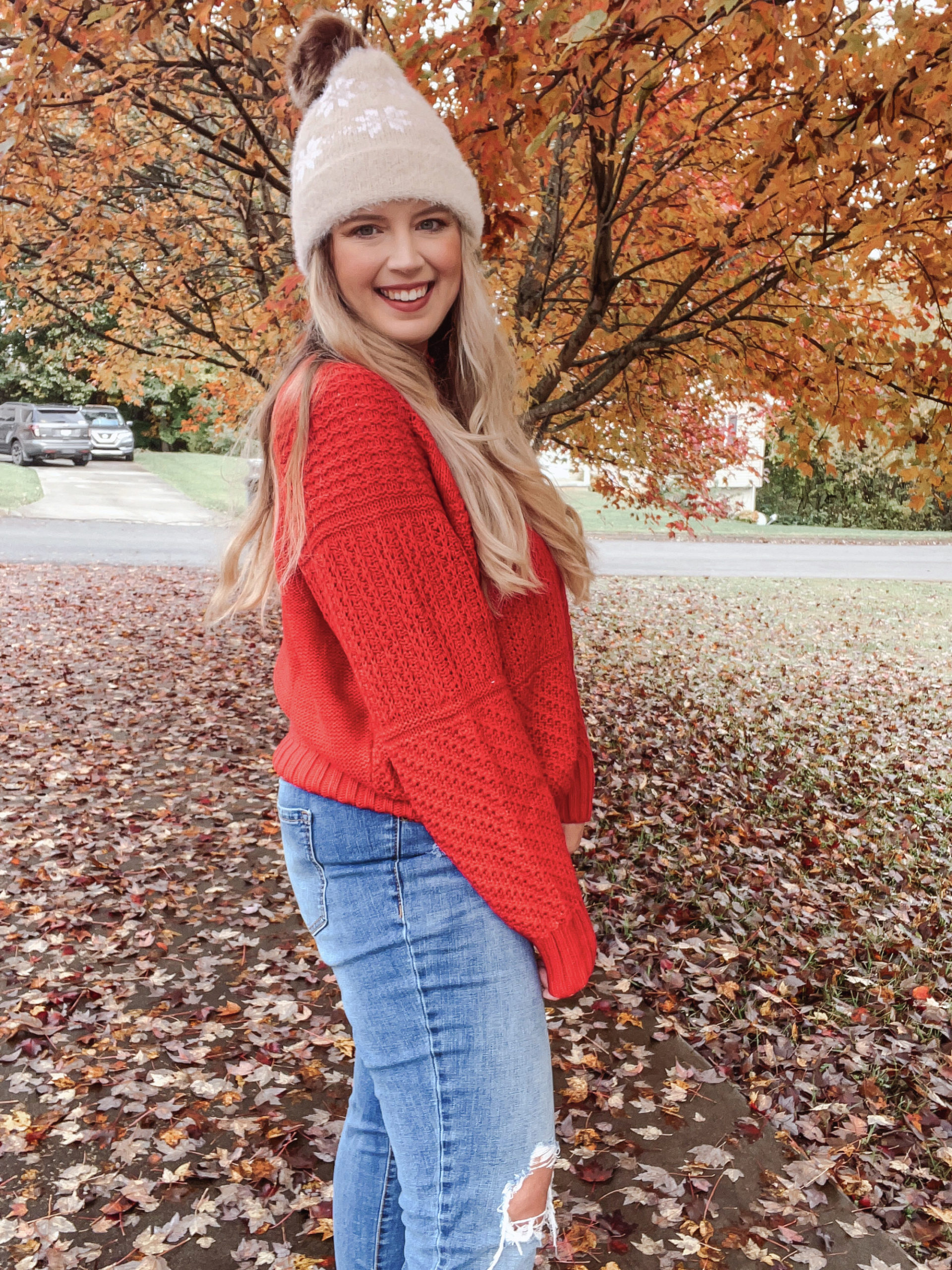 Have you been shopping at Walmart lately? They have so many great things in their fashion and accessories categories. You should definitely check it out if you haven't already!
If you are already Christmas shopping, make sure you check out Affordable and Easy Holiday Gift Ideas for the Whole Family
Happy shopping friends,