Are you looking for the perfect holiday sweater for your holiday gatherings and parties? Here are some great options from Amazon that ensure fast shipping and a great price! These have all been tried and true in the cold weather and I have everything linked below and on my LTKit account. These are some great Amazon sweaters for the holidays this year!
Happy Shopping, friends!
This page may contain affiliate links. Thank you for supporting my blog!
Amazon Sweaters For The Holidays
Cozy White Sweater
This sweater is SO comfortable plus I love the white color. It's so easy to match with holiday colors and pretty much anything else. Once you feel how soft this is, you will be wanting to wear it every day!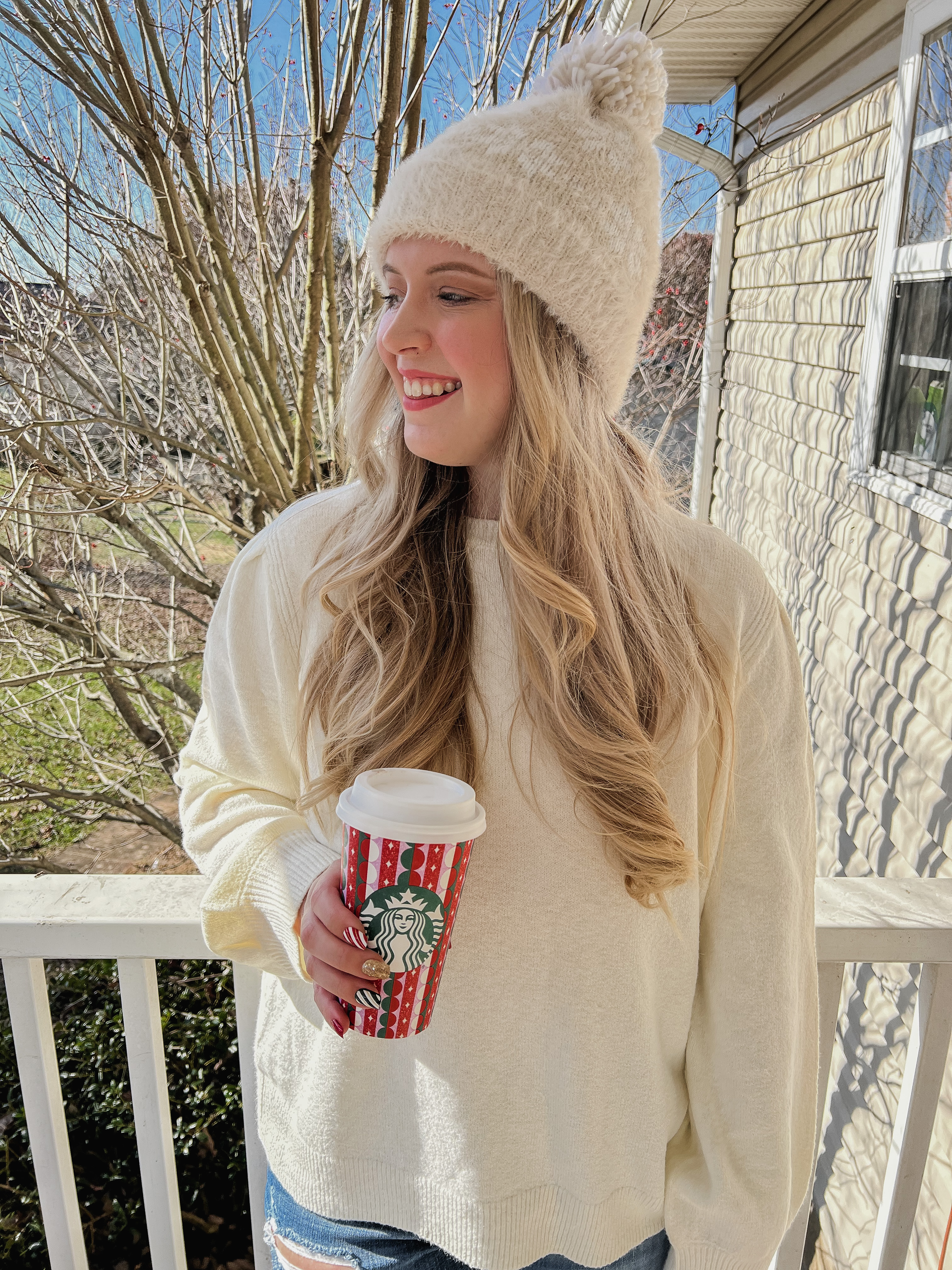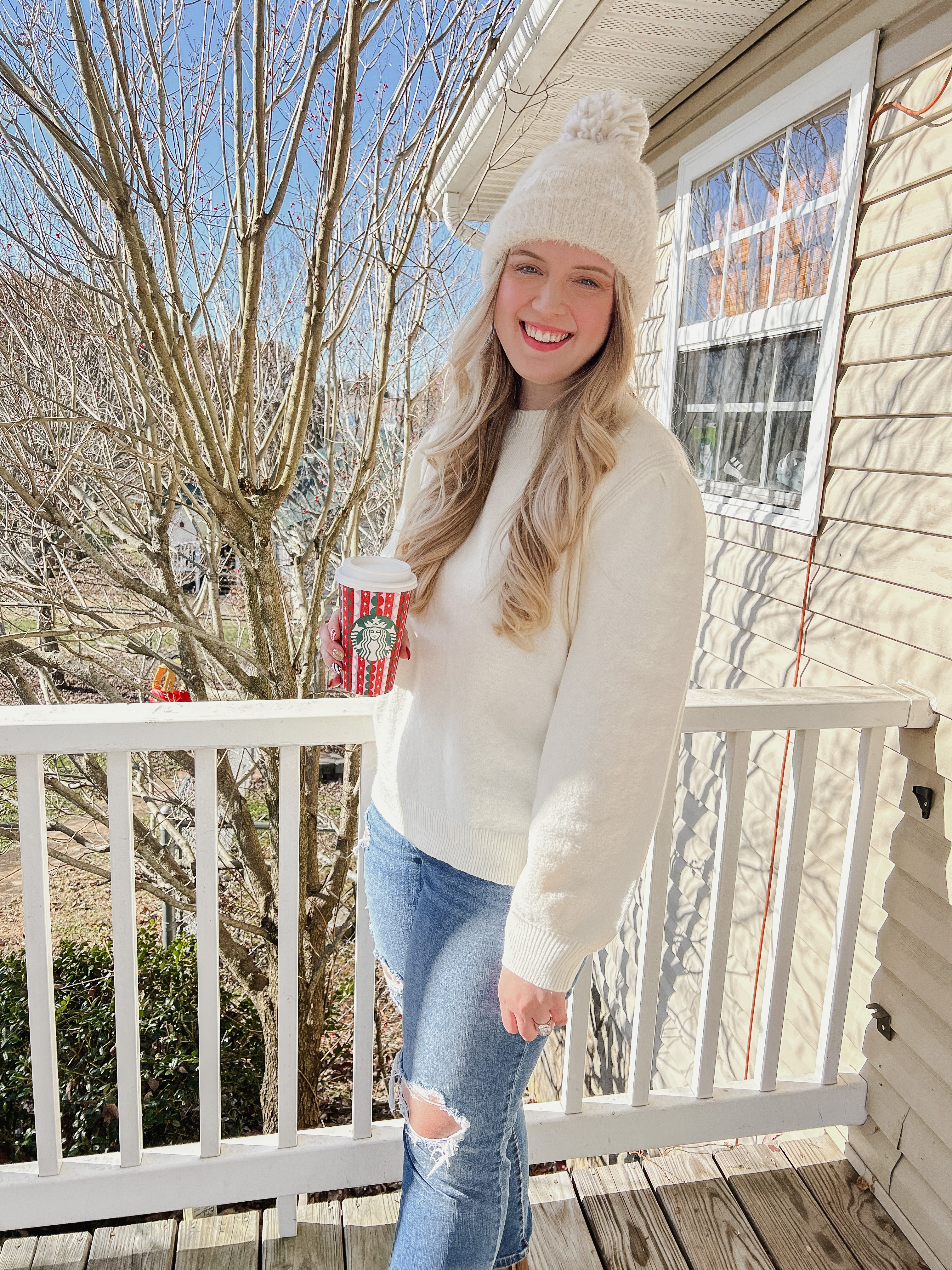 Leopard Print Tunic Sweater
I love this leopard print tunic sweater! The fabric is actually not super thick like a regular sweater, it's thinner but that is more comfortable to me. I love to throw this over a pair of leggings and pair it with sneakers or even cute boots. There are so many ways you can style this sweater!
You can even size up one size and wear it as a dress with knee-high boots.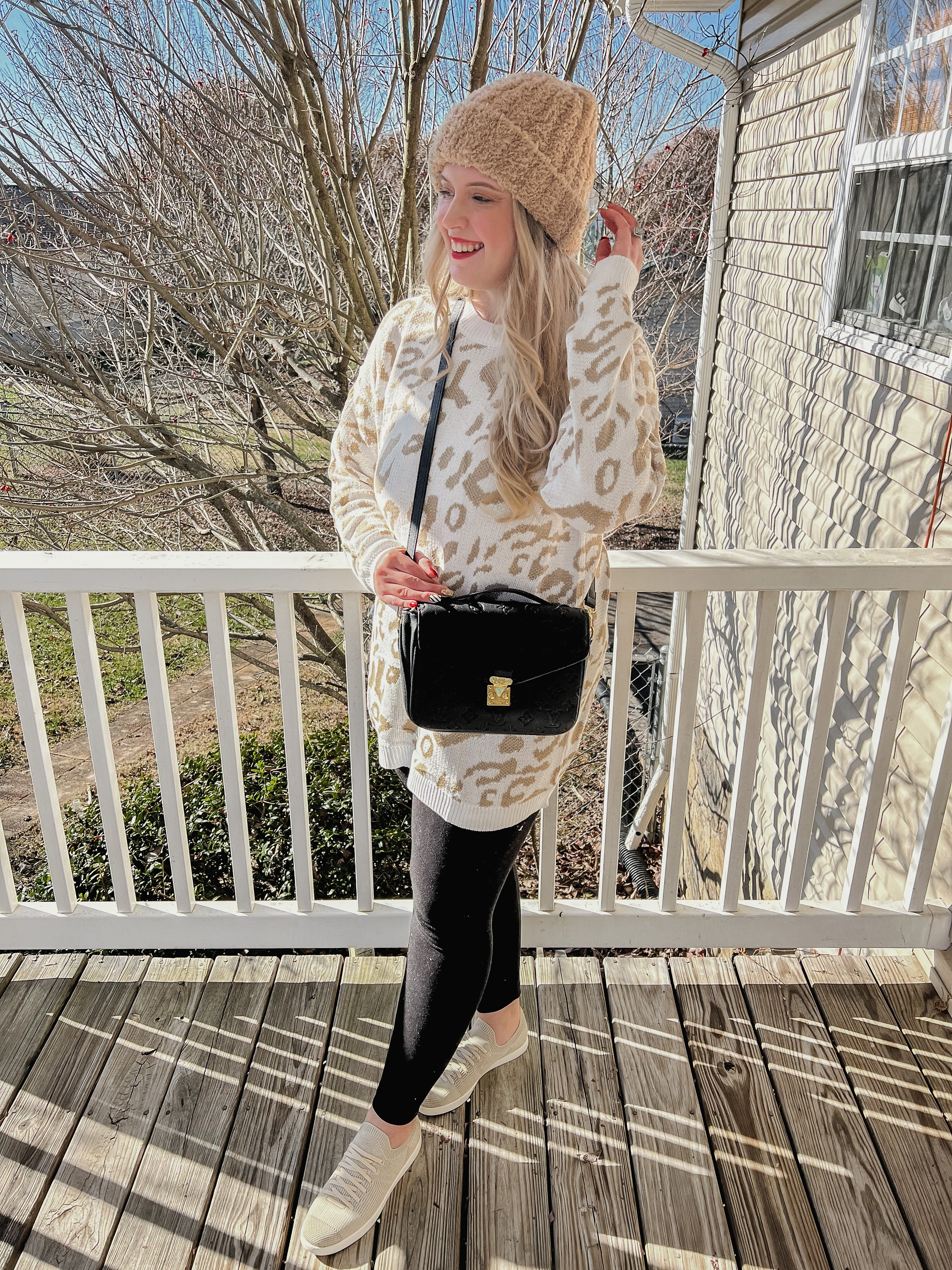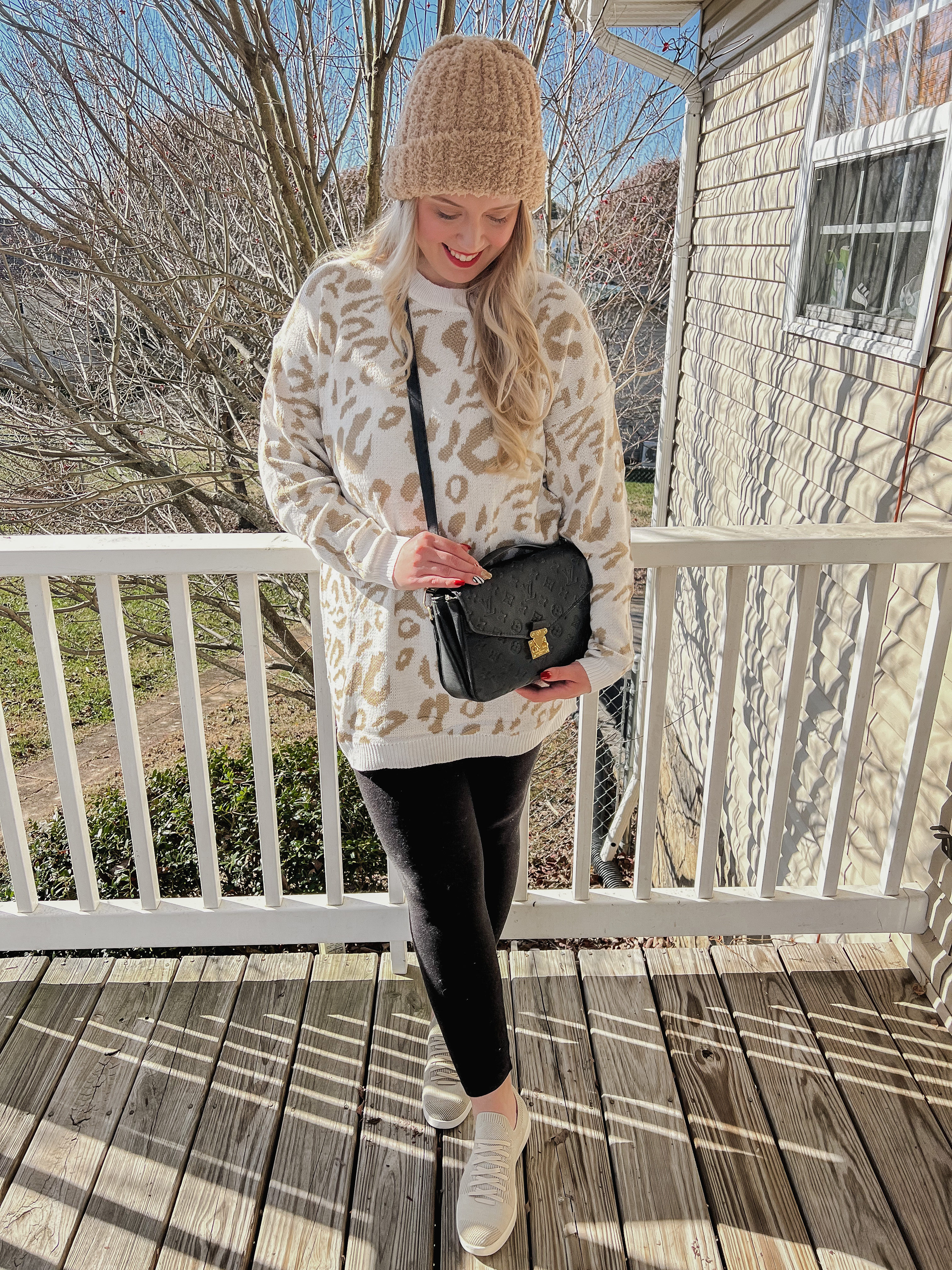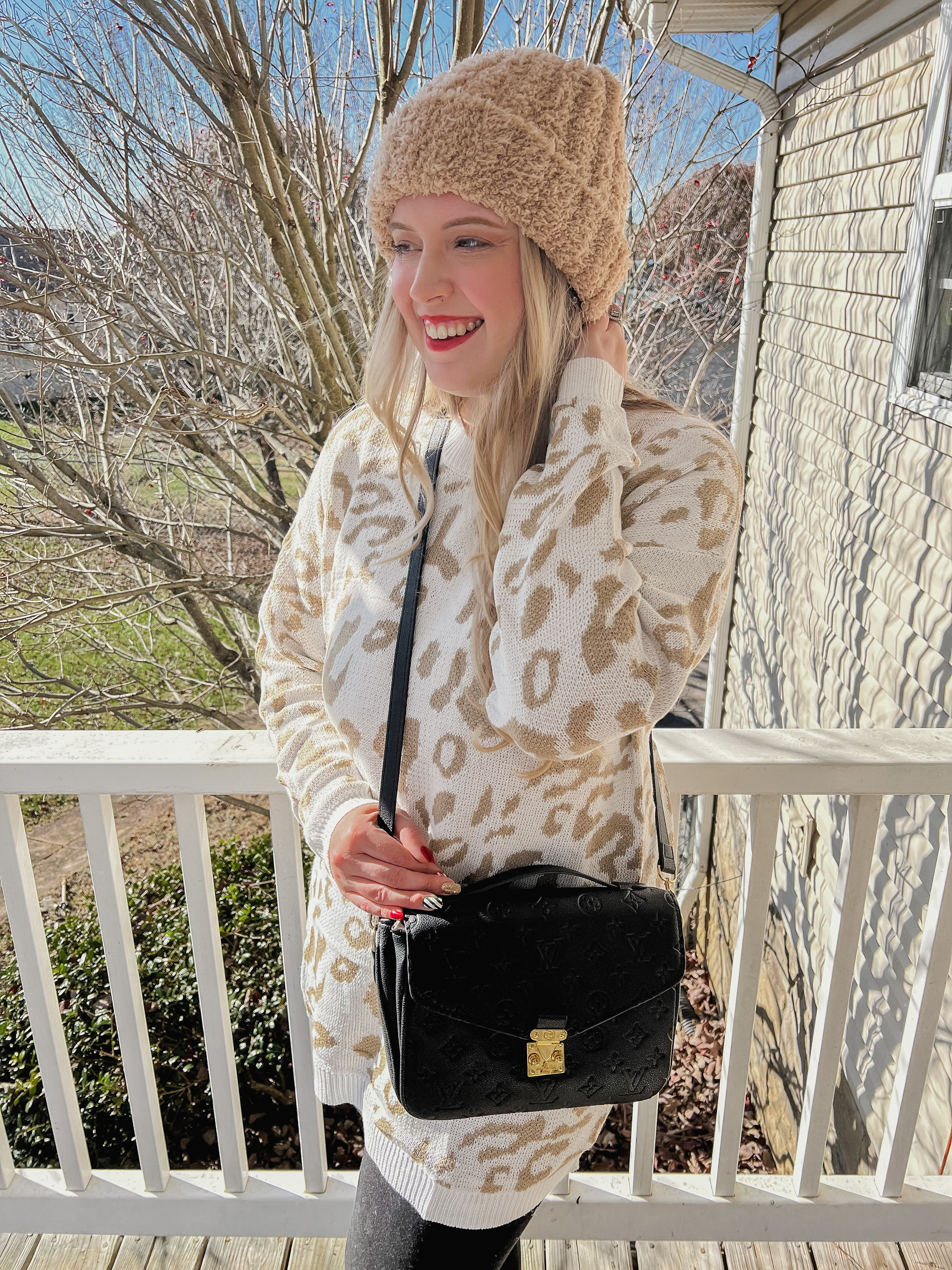 Two-Toned Sweater
This two-toned sweater is a great addition to a holiday wardrobe! You could buy it in this red or black and pair it with jeans and boots and you are good to go! You can match this with other holiday colors like green, tartan, etc.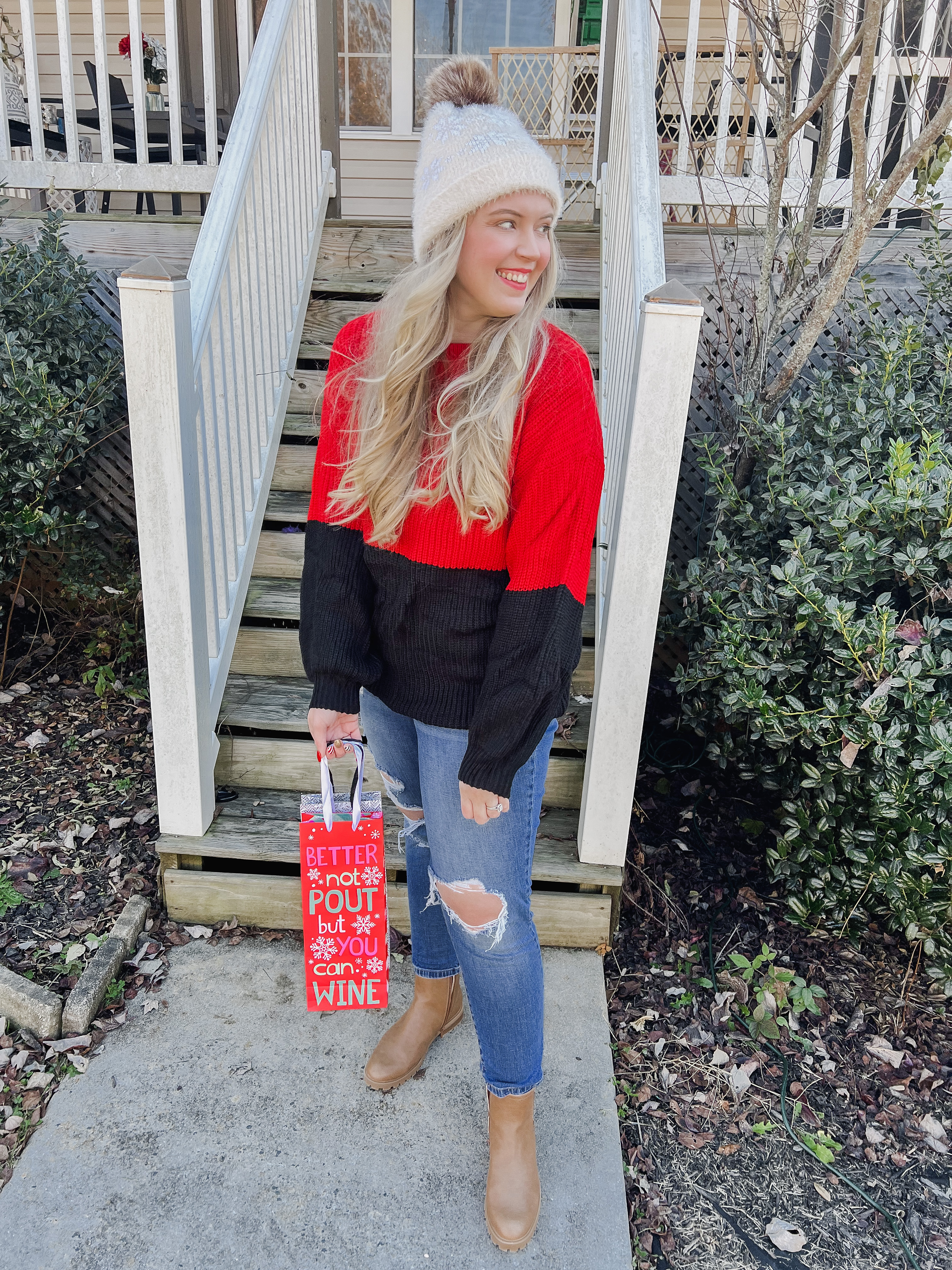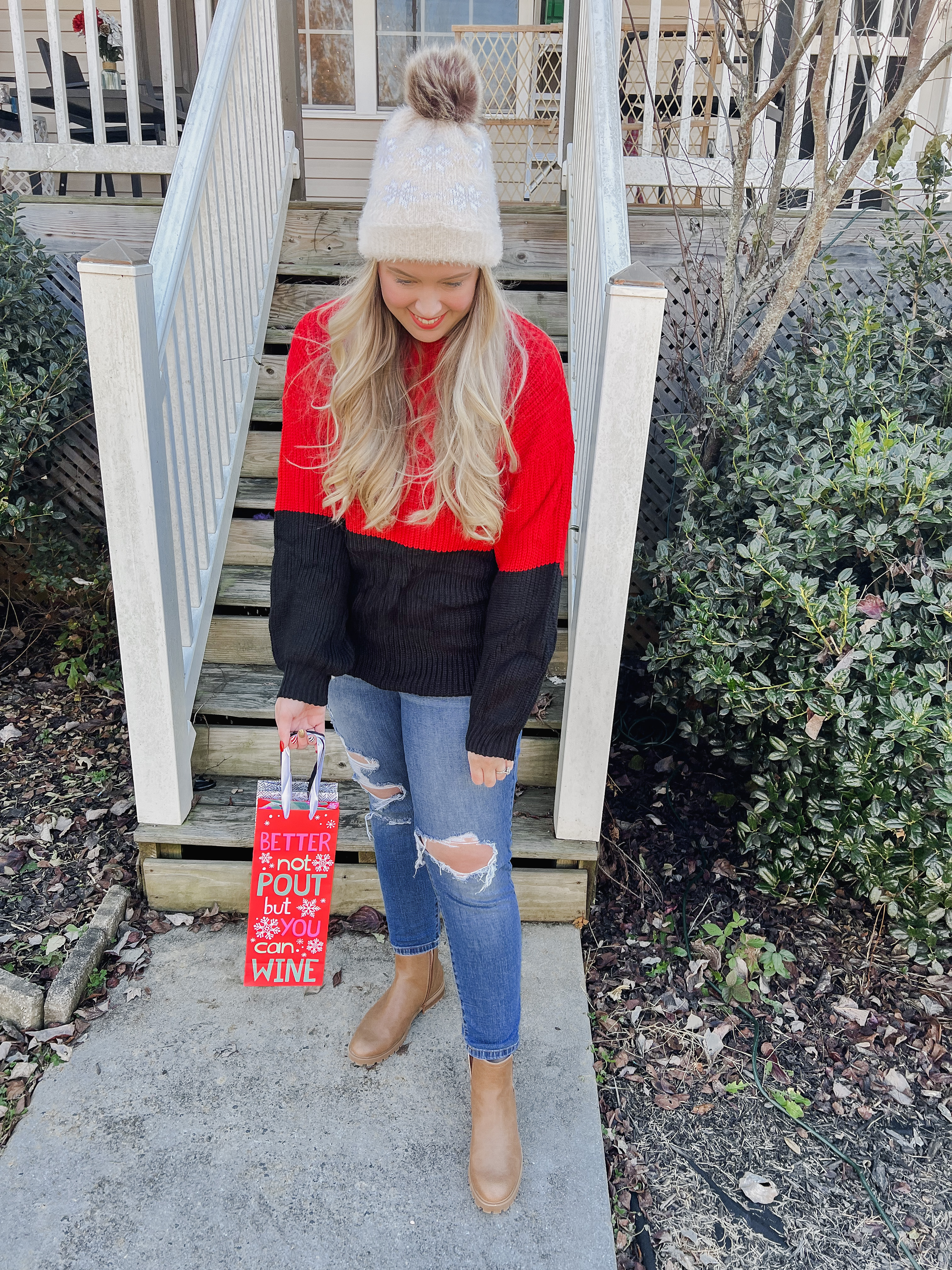 Dark Green Thick Sweater
This sweater is super thick, super cozy, and is great for really cold temps! It's very thick and a little more fitted than the other sweaters. This color is gorgeous and great for the holidays! I paired it with a tartan print scarf to add a little more holiday flair. Totally recommend!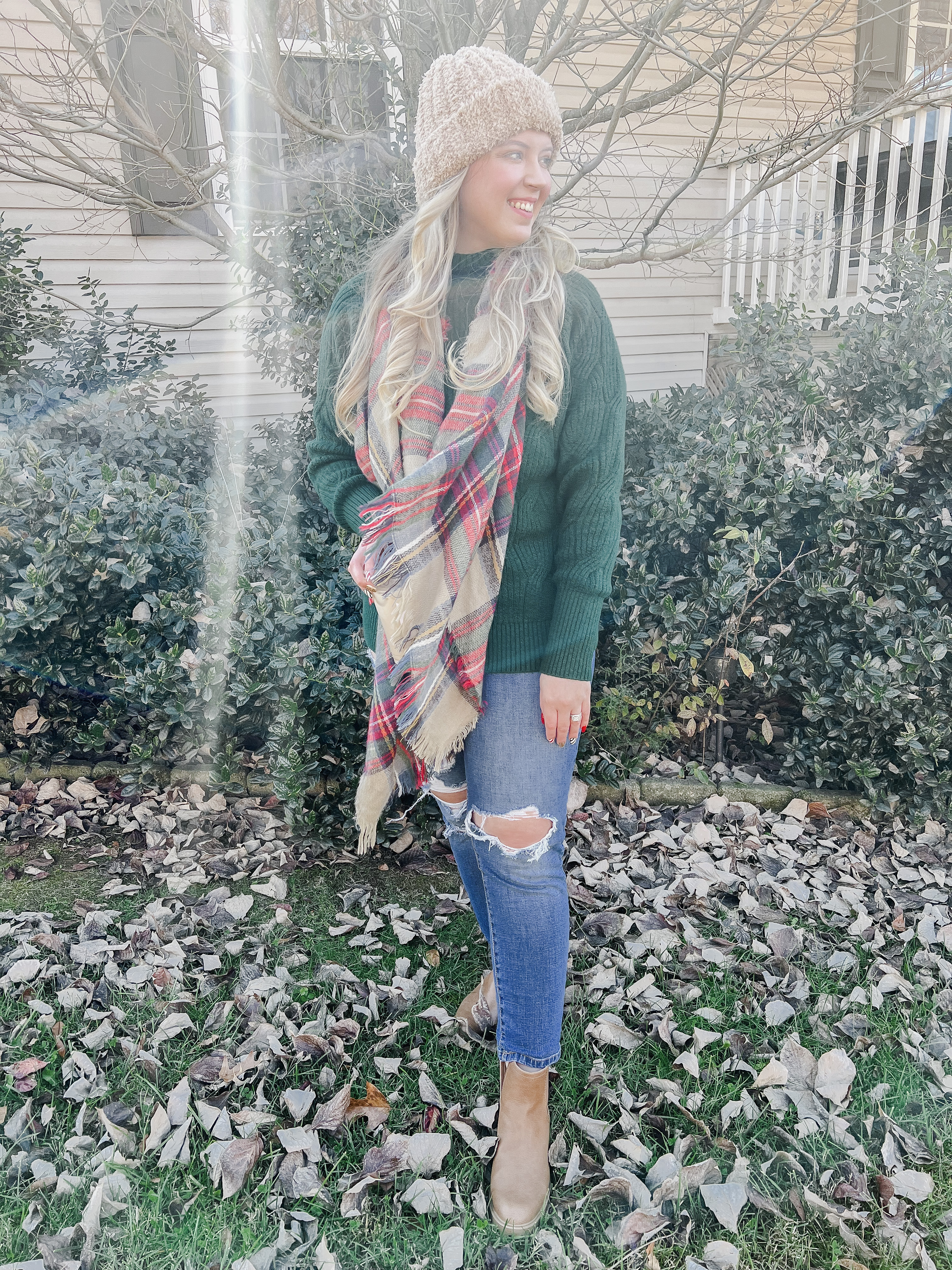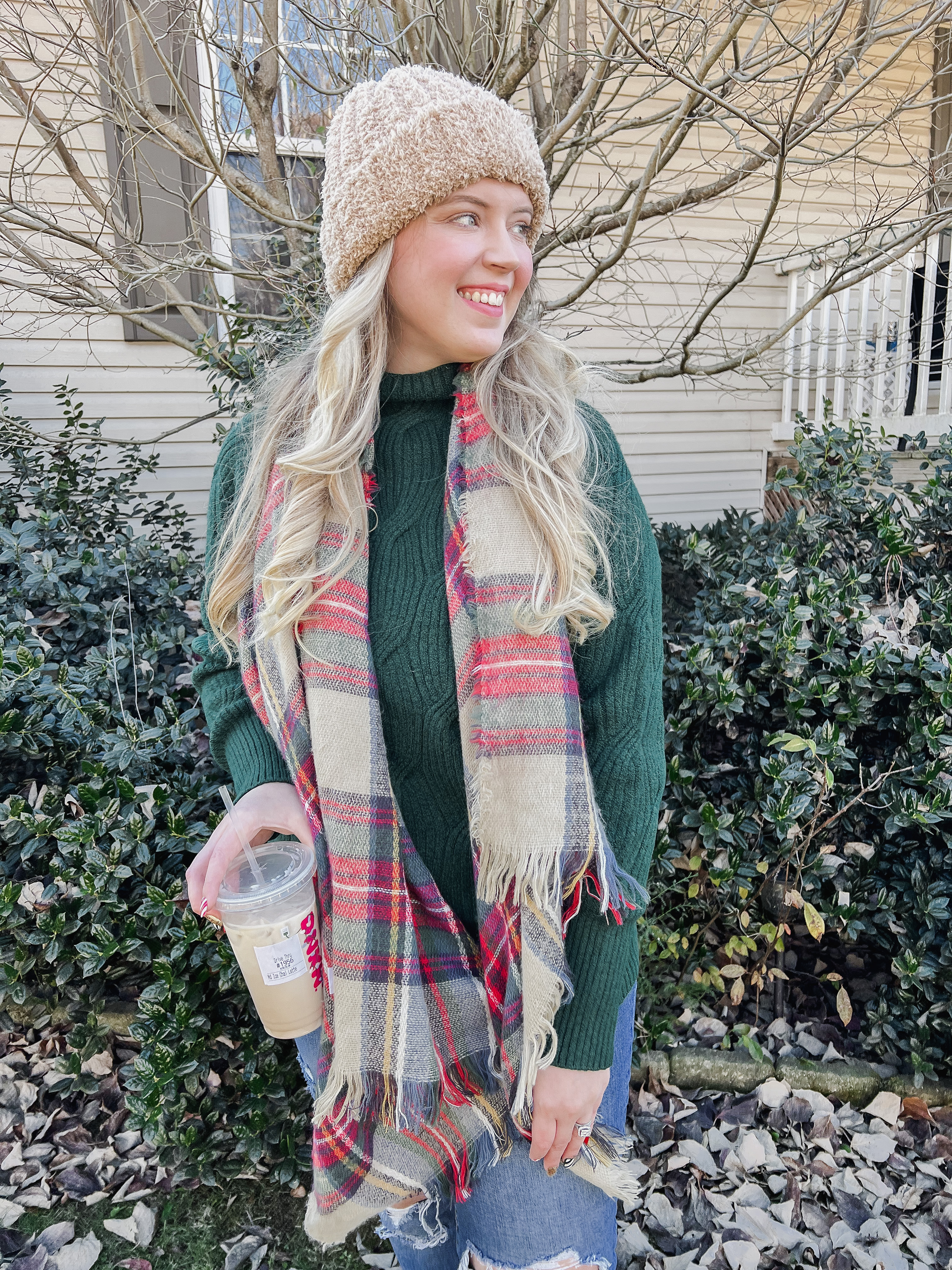 Plaid Striped Sweater
This brown plaid striped sweater is so cute! I love the neutral tones and I know you aren't supposed to mix black and brown but OH WELL. (maybe that's not so true anymore, but it used to be lol) I love how soft and stretchy this sweater is. I totally recommend this to anyone who loves casual sweaters to throw on quickly. You could wear it with practically anything!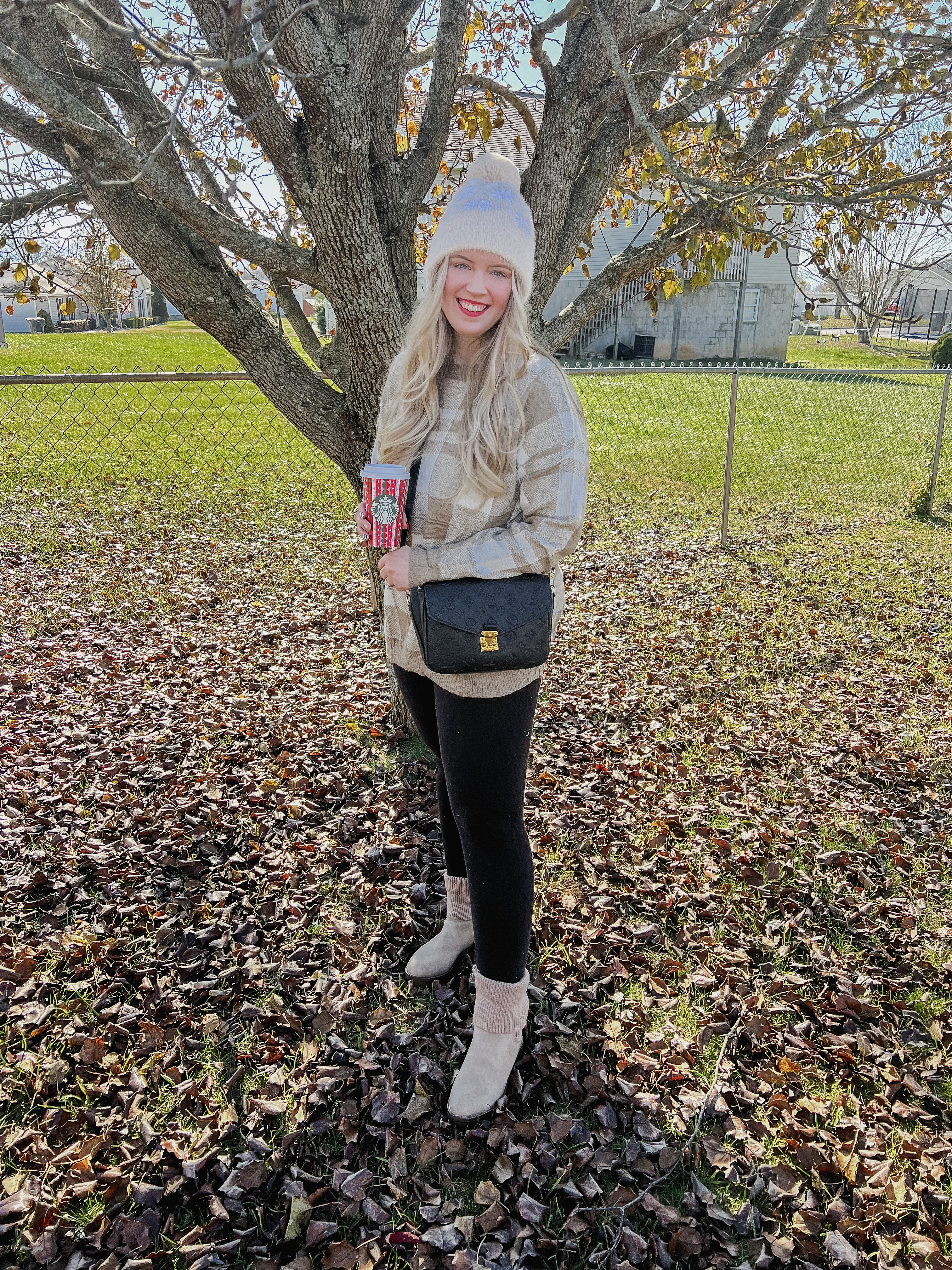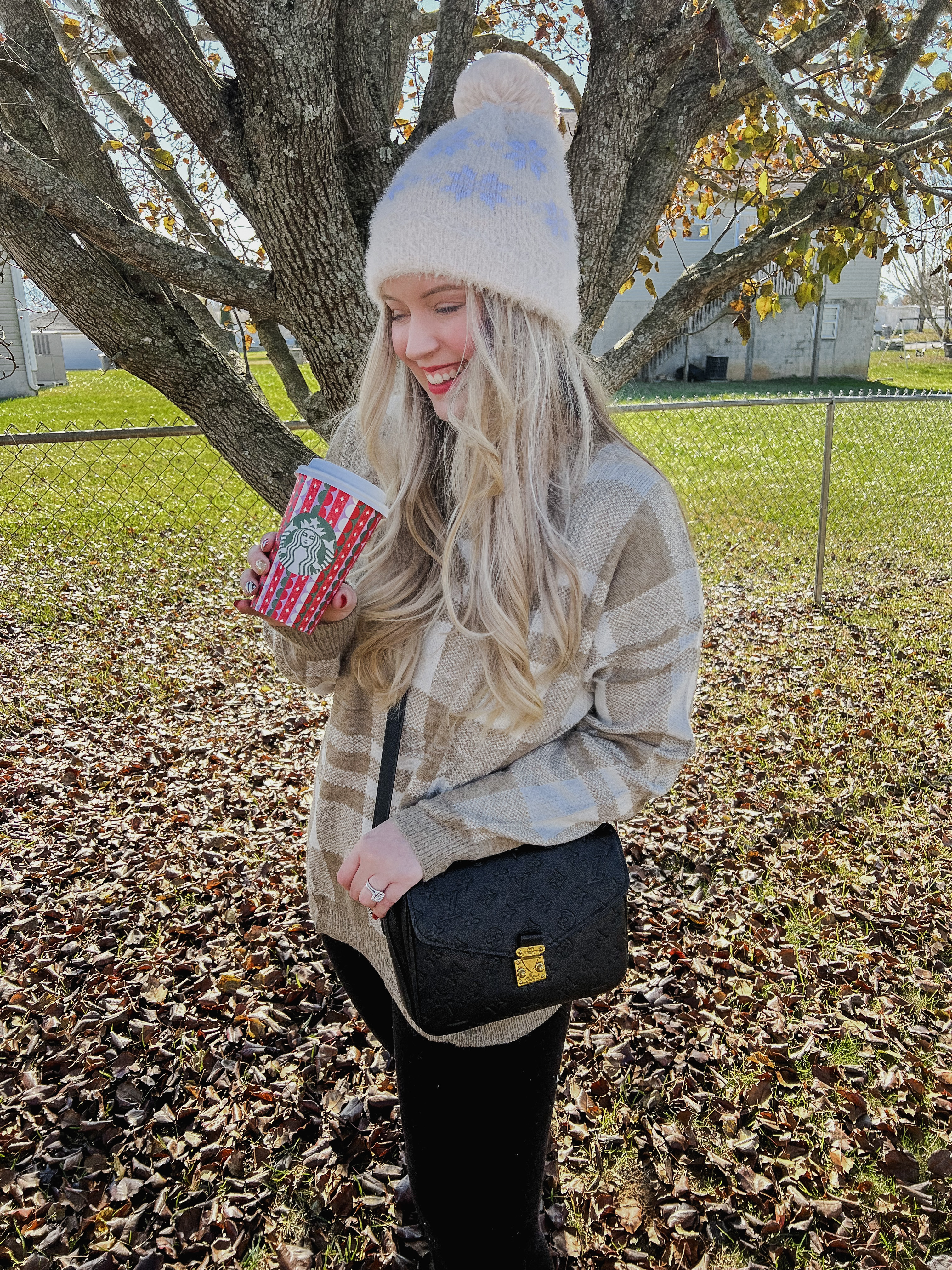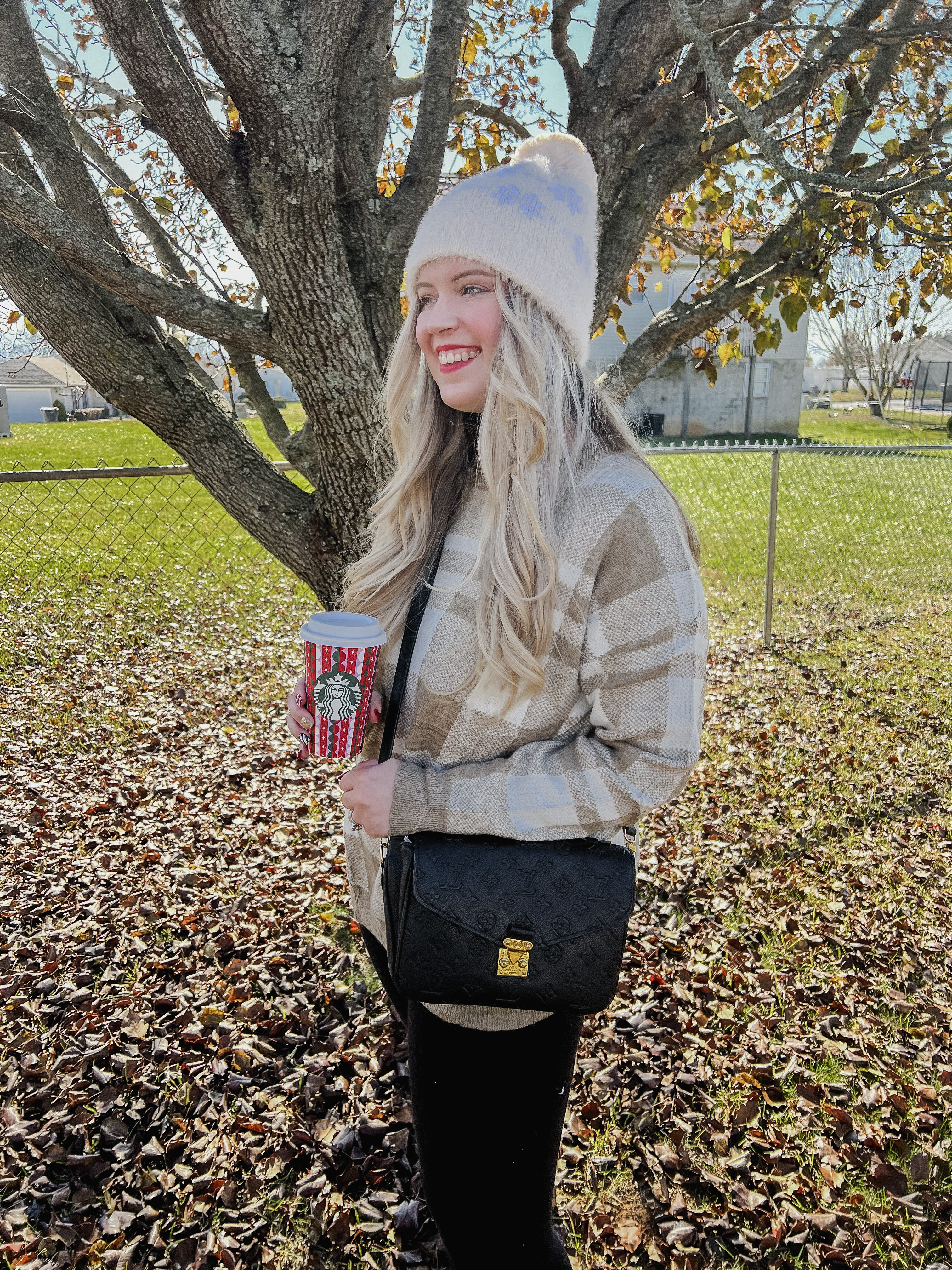 Tan Oversized Sweater
The patterns in this oversized sweater are gorgeous. The fabric is a little thinner than I was anticipating so it might not be good if you are expecting to wear it in super cold temps but otherwise it's really cute for the holidays and a winter wardrobe staple. The color is also super pretty!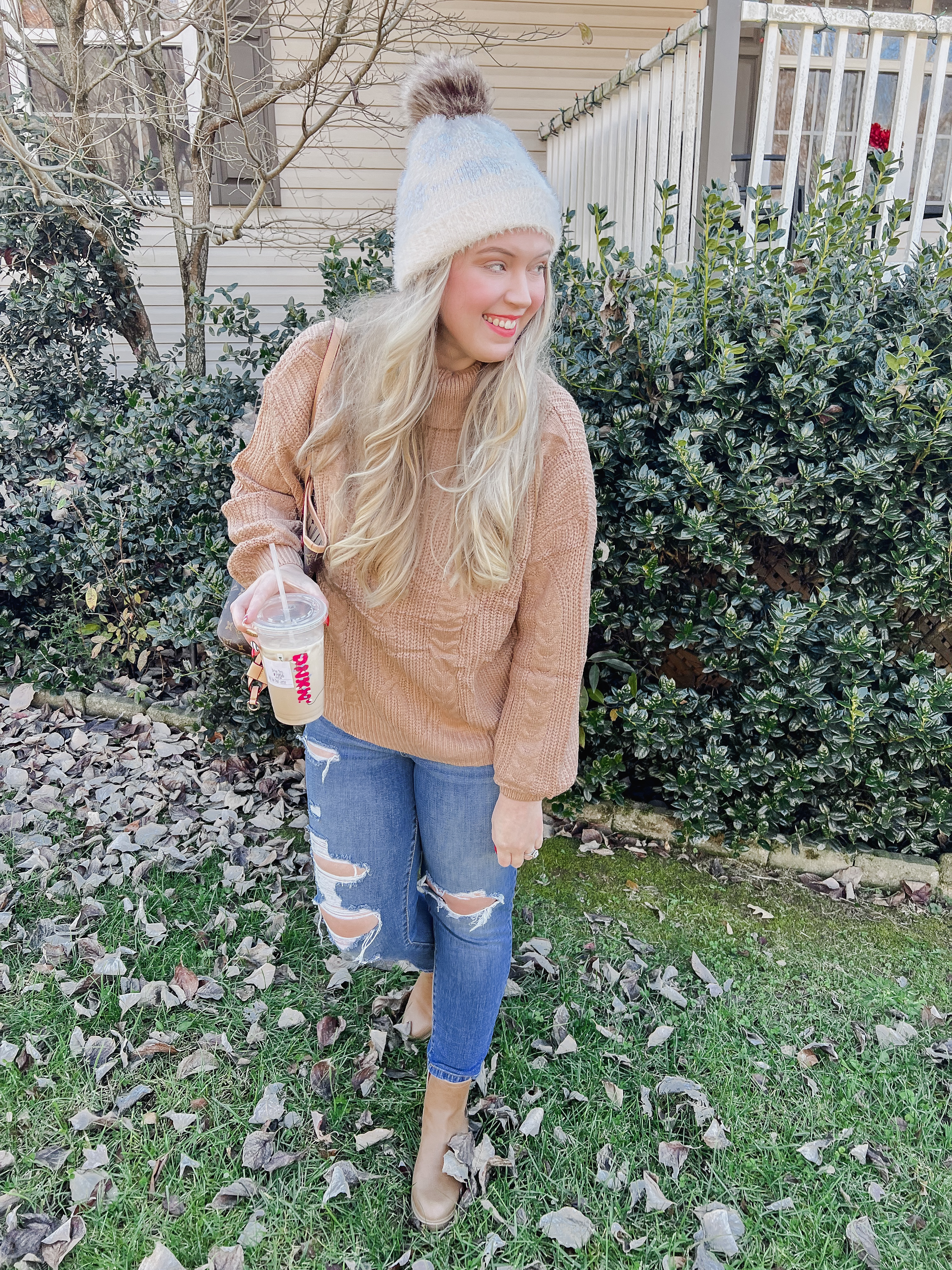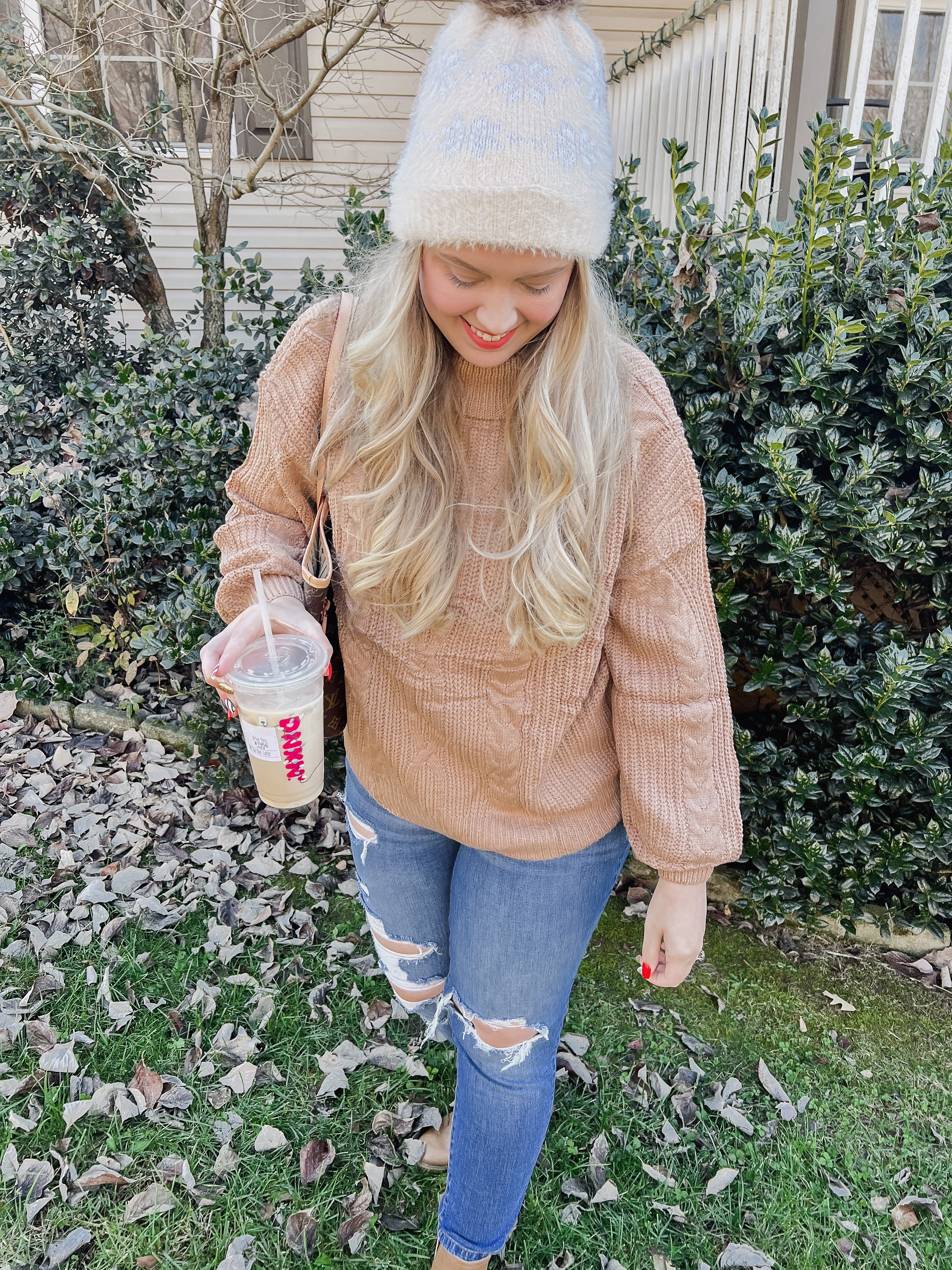 Which one is your favorite Amazon sweater for the holidays?
I personally love them all, but I would totally choose the cozy white sweater and the leopard print tunic sweater to wear on repeat! They are so cozy and warm, plus super stylish.
Let me know what you think! Happy Shopping!


Also, check out my post Affordable and Easy Holiday Gift Ideas for the Whole Family