Hi all! I'm sure you are gearing up for the holiday season, if not already decorating and purchasing gifts! I wanted to make a quick post on some items I found at my local Dollar Tree that are perfect for this holiday season.
I usually buy some items at the Dollar Tree throughout the year, but the holiday season really brings out the best stuff. They have so many cheap decor items that I usually buy different items each year. It's so easy to redecorate with different styles and colors each year when every item is only $1!
Obviously, each Dollar Tree is different. Some are big, some are smaller. So, the items can vary at each location. I recommend getting there as early as you can in November to make sure they still have the best selection. You can also order online, but most items are only available in large or bulk quantities. There are items you can get that are available in smaller quantities (like 4-10 pieces) and you can have these shipped to your home or your local Dollar Tree!
I will link the online links below (just click through the photo) to where you can purchase online. If the quantities are too large than what you need, make sure you write down a list of what you will need when you hit up your local Dollar Tree location again.
Keep in mind that I may receive commissions when you click on my links and make purchases. However, this does not impact my reviews and/or comparisons. If you do use my links, thank you so much for supporting me and my blog! If you would like more information about affiliate links, please check out Privacy Policy/Disclaimer
Happy shopping friends!
Christmas Items At Dollar Tree
Cute Tumbler and Coffee Cups
These are so great for small gifts for friends and family! I also like to purchase a few just for myself. They have so many cute options this year for holiday cups! They even had some toddler cups as well.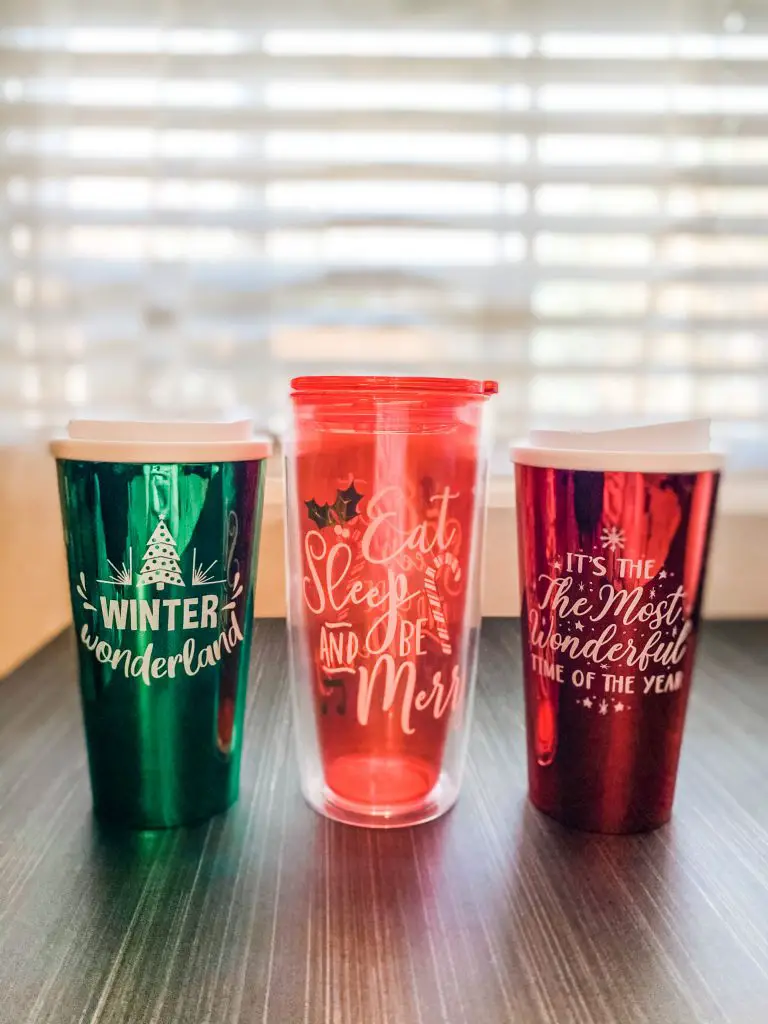 Holiday Gnomes!
I don't know why but I am obsessed with these cute little gnomes! I saw them on a few Youtube videos about how Dollar Tree had these and I RAN to my nearest one and found the last ones! I have heard they are pretty hard to come across, but they are totally worth it. The size is way bigger than I thought they would be and they are great holiday decor that would work with almost any theme. Online you can only purchase in larger quantities and I'm pretty sure it's 24 total. I would definitely run to your nearest store and see if they have any left!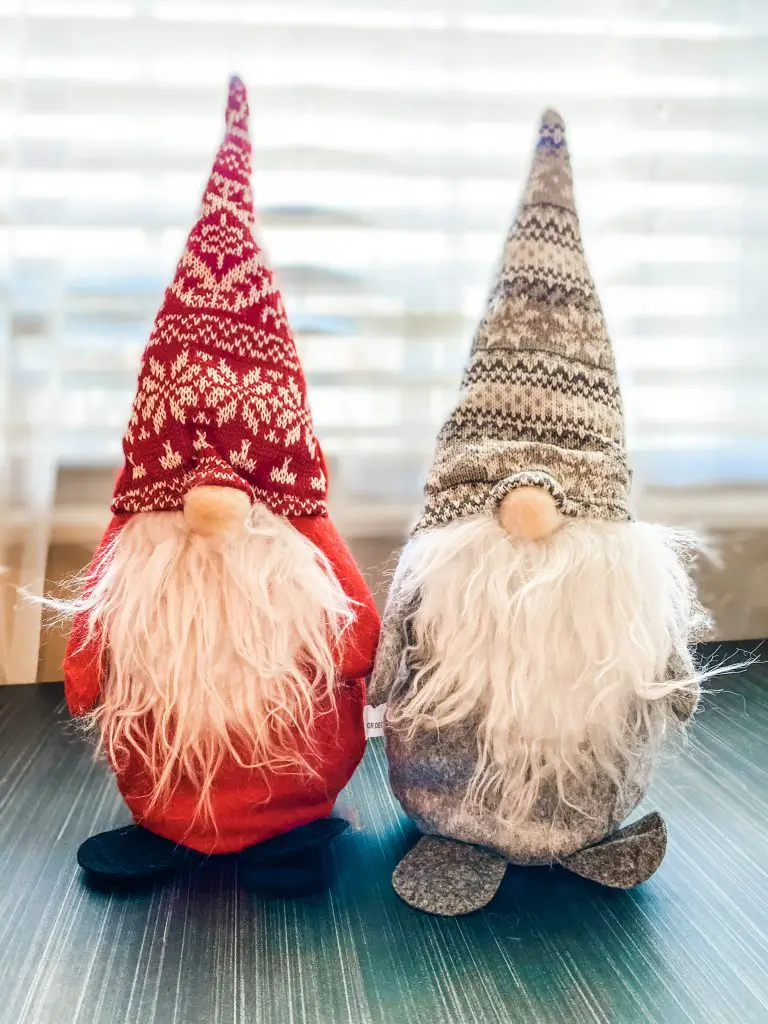 Gnome Kitchen Accessories
Let's keep the gnome theme going, shall we? Lol, I thought these were super cute so I grabbed these to spruce up our kitchen for the holidays!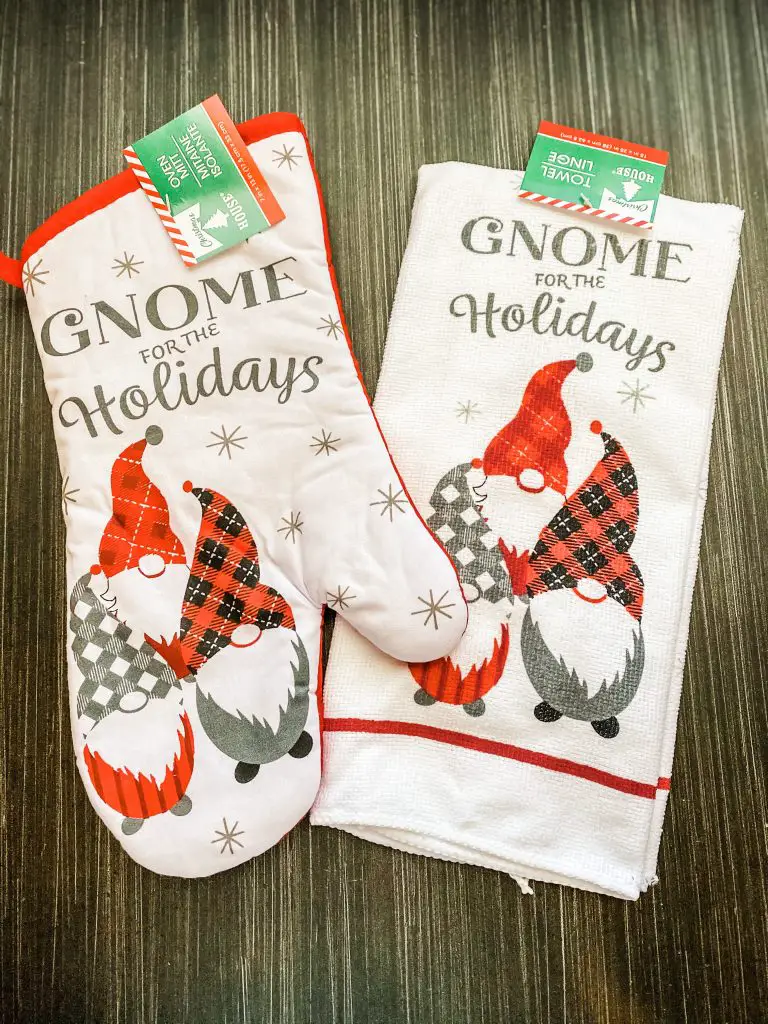 Christmas Mini Pinecone Wreaths
I fell in love with these tiny pinecone wreaths. I sat these on top of my Bath & Body Works candle holder and put a small candle on top. I think these look way better in person and look like it costs way more than just $1! They also had others that had red berries in it as well.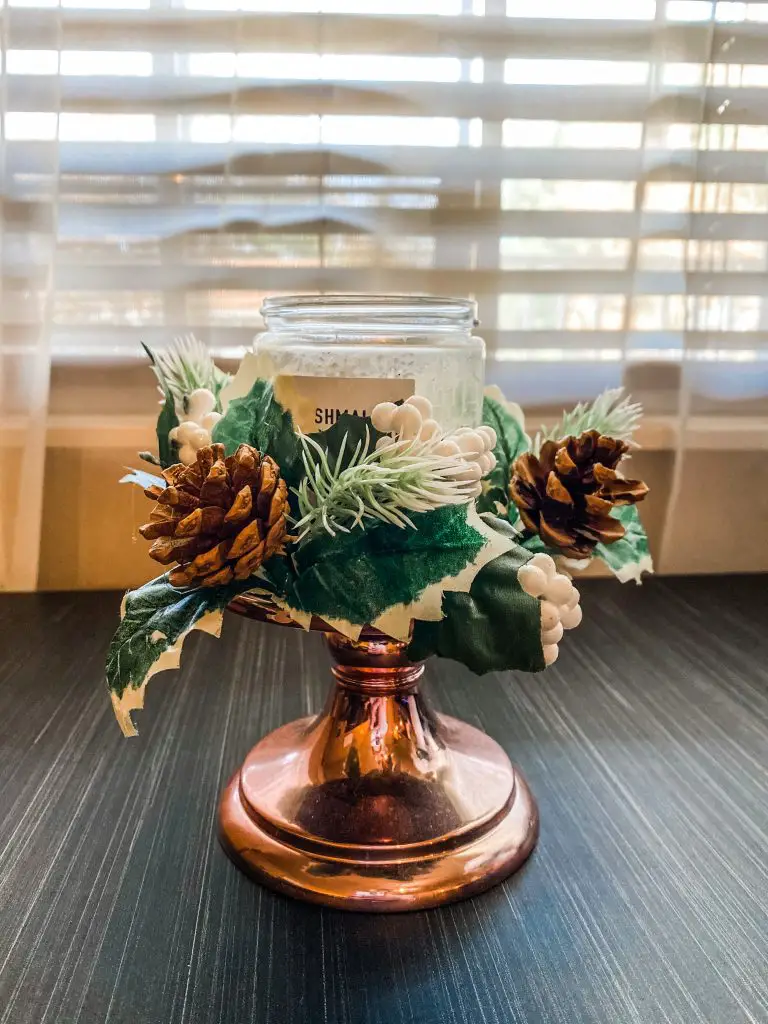 Snowman and Candy Cane Decor
I loved these decorations for our front porch! I think it will really brighten up the porch and if anything happens to them I won't be too worried considering they were only a $1 each.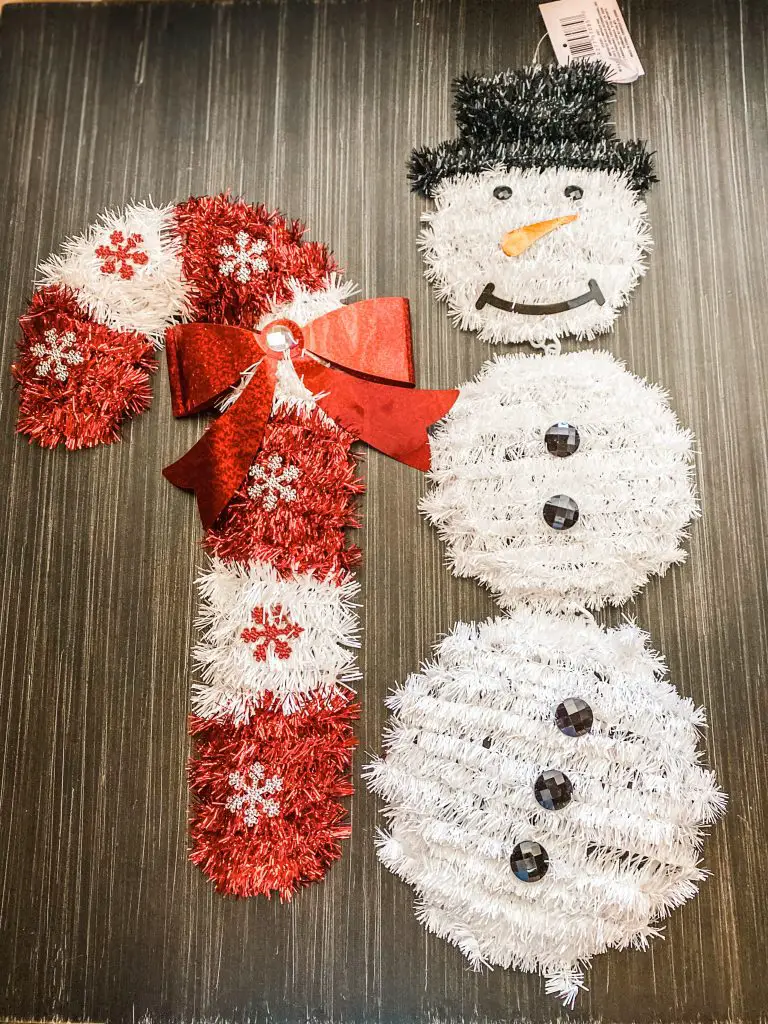 Cheap Garland
I buy garland almost every single year from Dollar Tree! It's a great way to add more color to practically anything during the holiday season. I like to wrap these around our light posts outside. I also use it on our Christmas tree when we need more garland or more color!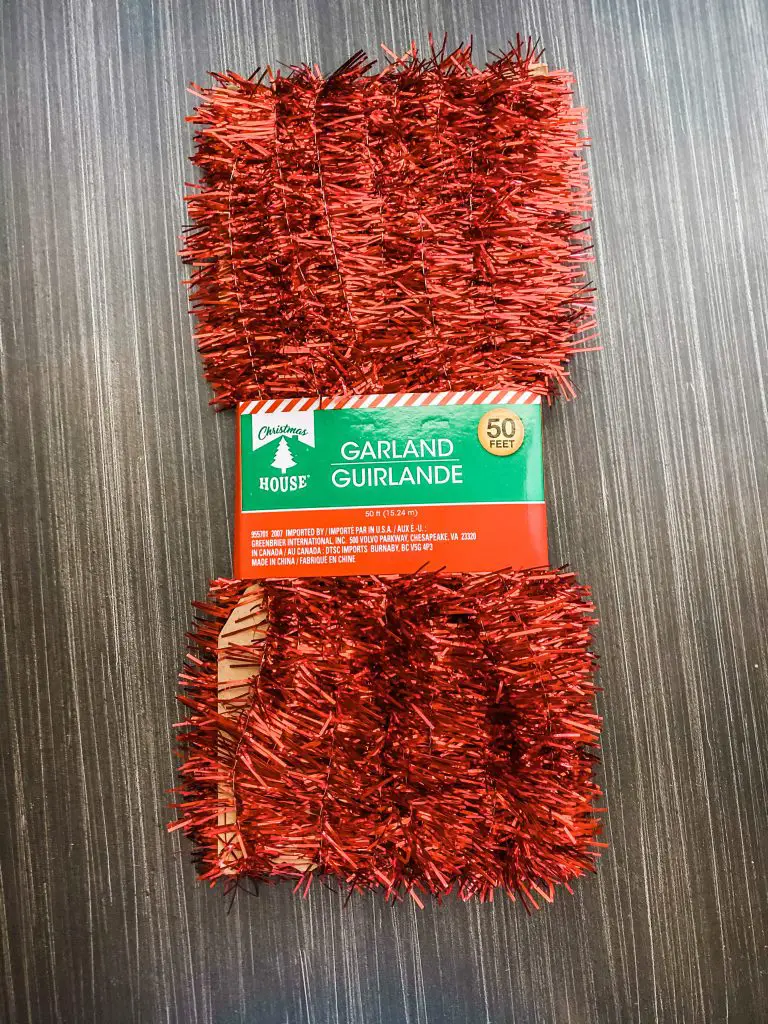 Small Stocking Stuffers
Dollar Tree is a great place to buy small stocking stuffers for your family. They have so many options for candy and food and even small toys for younger children. I bought a few bags of this peppermint popcorn and I tried one and it is delicious! I am actually going to go back and buy more to give as gifts. It really is that good. Lol. I also found some new 2020 Hot Wheels and bought a few for stocking stuffers for Liam. Sometimes you can find really great things if you take the time to browse the aisles!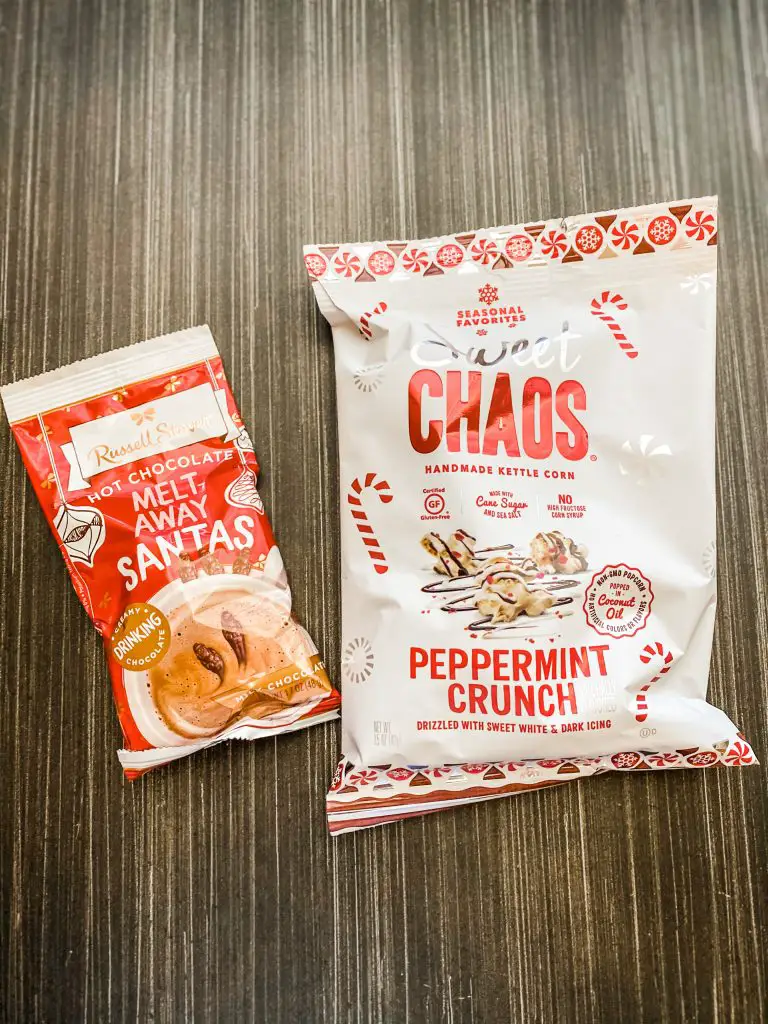 I hope you are able to find some of these great finds left at your local Dollar Tree stores! Let me know what you've got in the comments below!
Happy Holidays!
Thanks for reading,


If you like this post, be sure to share it on Pinterest!