It can be so hard to make a practical daily schedule for a stay-at-home mom, especially one that will keep you motivated. I really struggled the first few months as a stay-at-home mom. Things can become overwhelming with the amount of constant stress throughout the day. Yes, the stress of working outside the home is gone but then takes over the stress of being at home 24/7 as the only adult taking care of your children for a large amount of time. It can be totally overwhelming.
I was so convinced I would have so much extra time while staying at home but the truth is my day is so full, I wake up and pretty much do not stop moving until I go to sleep. There are so many things that can go unnoticed we stay-at-home moms do that you don't really realize how much it is until you are there and doing it.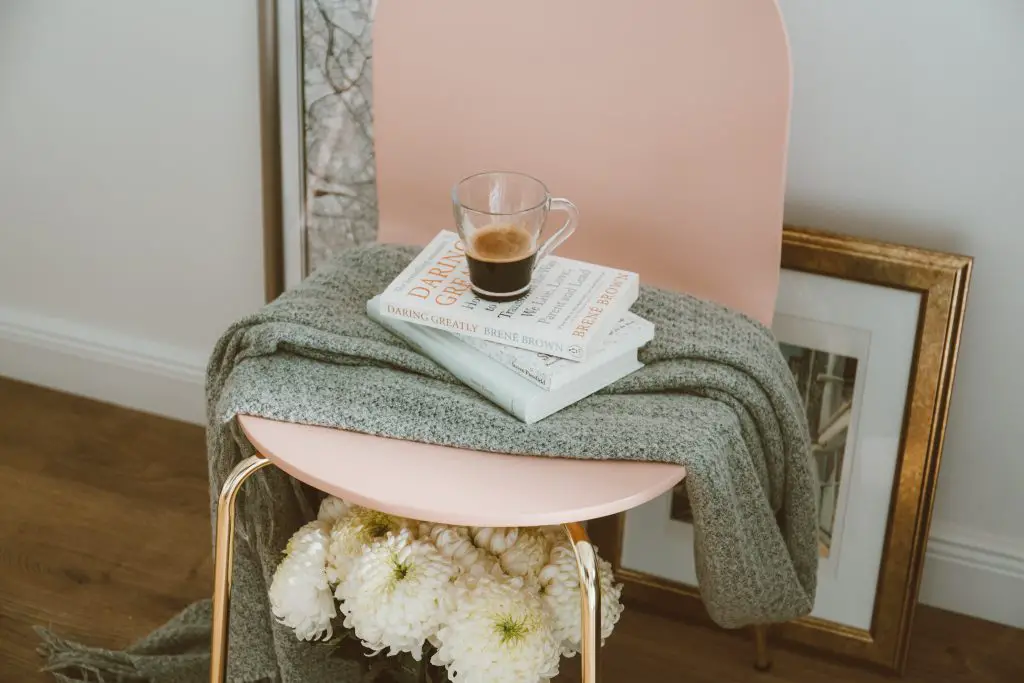 Daily Schedule For A Stay at Home Mom
After a couple of months of trying to adjust (aka barely making it out of pajamas most days and running around my house like crazy trying to pick up after my wild 3-year-old), I decided to make a daily schedule for myself as well as my toddler. You can check out Daily Preschool Schedule For My 3 Year Old which goes over what I do almost every day with him to keep him active and engaged in learning. This post will be about my personal daily schedule as a stay-at-home mom and how I keep myself motivated each day.
What is keeping you from being motivated?
When I started thinking about my daily schedule and routine I thought, What keeps me motivated? Why do I feel so overwhelmed? I needed to figure out what I needed to change throughout my day. Here is what I found that was keeping me from being motivated:
Thinking I had to "do it all" every single day
Overwhelming myself with large lists of tasks to be done
Forgetting to take any time for me during the day
Not scheduling "quiet time" or naps out during the day
Not planning any routine or structure into our day
These might be similar to why you are not feeling motivated as a stay-at-home mom. But, you should still brainstorm and write down reasons for why you feel overwhelmed and struggling. It can help you look at the big picture.
My Daily Schedule For A Stay at Home Mom To Stay Motivated
7-8 am: Wake up
We like to get a little bit of a later start. Most days I wake up at 7 or a little before but there are some days I stay in bed until 7:30-8 while waiting for my son to wake up. It's nice for me to start the day off without rushing (something I have not been used to for years while working in the corporate world and having to get up at 5 am every day) I like to get as much rest as possible since I tend to stay up later than I did when working outside the home.
Coffee, Lots of Coffee
My next logical step is making coffee. Tons of coffee. It powers me through my morning and honestly, it really helps me feel like I can conquer my day no matter how tired I am. If you feel like you don't have enough time in the mornings to brew a nice cup of coffee I recommend trying out a cold brew machine that you can easily set up the night before and let your cold brew steep overnight so you can just grab it out in the morning if you are in a rush.
8-8:15 am: Get Kids Dressed & Ready
After waking up and starting coffee I start to grab clothes for my son for the day. We get him dressed pretty quickly, he brushes his teeth and is ready to start his day! During this time I will usually throw on my gym shorts and t-shirts just to be prepared to go outside later on in the day.
8:15-8:30 am: Quick Breakfast
After Liam is ready for the day and I have had my coffee I usually start a small breakfast for us. This is usually something super quick, but still healthy. Our breakfast staples are strawberries, oranges, apples, oatmeal, overnight oats, eggs, and waffles, and sausage/bacon. These are all things that can be cooked super fast.
I also stock up on applesauce pouches because Liam loves them and will eat one before breakfast if I am making something that takes a little longer than usual and it keeps him occupied while I cook.
9-10 am: Quick Clean-up
After breakfast, I always try to do a quick clean-up of the kitchen and living room. I clean off the counters, run the dishwasher, gather the trash to take out, and pick up toys. This really helps me feel like I am getting something productive done, and it will help later on in the day as the house becomes more and more cluttered.
I also use this time to sit down and get any work done like reading quickly through emails, drafting blog posts, doing keyword research, or scheduling my Pinterest marketing for the week.
10-11 am: Outside Time/Learning
At this point, I have usually thrown on an outfit for the day, put on sunscreen, and we are ready to head outside. We always try to go outside at least once a day for an hour, usually more. This really helps our moods. Liam also does different activities on different days for sensory learning. We also have an above-ground pool set up this summer and we have been swimming almost every day if the weather is nice! We are loving it!
11-12 pm: Prep Lunch
We usually eat lunch around this time. I start prepping it while Liam plays on our porch (in full view of me) or he watches something on his iPad. I also use this time to do any social media stuff, posting on instagram, catching up on Facebook, etc. while I wait for lunch to cook.
12-1 pm: Lunch
This is usually when we eat lunch. It's a nice little break. I can catch up on anything small I need to do like quickly clean the kitchen up, start a load of laundry, and sit down for a small break while Liam eats. I get a lot of minor housework done during this time.
1-3 pm: Nap or Quiet Time/Working
Liam no longer naps during the day (unless he didn't sleep well the night before or has had a very very exciting morning) so I have enacted "Quiet time" during the times he used to nap. It doesn't always work and more times than not he will come out of his room after 10-20 minutes but either way it's a little bit of free time for me.
I use this free time to work on my blog and do the tasks that take longer than a few minutes like writing blog posts, editing photos, etc. Even if Liam comes out of his room I continue to work on my tasks. I might have to stop a few times to give him something like a snack or a toy but I eventually get things done. These few hours in the day are when I really buckle down and make sure things happen, otherwise I would get nothing done!
3-4 pm: Outside Time/Learning
After quiet time or nap, we go back outside to get some energy out. I let Liam run around our backyard and play with his cars. Sometimes I will bring my laptop outside and sit on our patio furniture to try and get some work done if it's something that can't wait until the next day. This is pretty much just free time for both of us.
5-6 pm: Dinner
After coming in from outside, I start to make dinner for us. I try to keep Liam entertained in any way possible so that I can cook uninterrupted in the kitchen. It can be a struggle most days. If you have a toddler, I'm sure you understand!
7-8 pm: Bedtime/Exercise Routine
After dinner, we start our bedtime routine. Bath, brush teeth, put on pajamas, and get ready to go to sleep. I'm almost to the end of my day! Once Liam is in bed, then it's my time to get anything done that wasn't done earlier during the day.
I have started using bedtime as my exercise time. I am really focusing on spin classes and cycling right now more than strength training. It's late in the day to be pumping yourself up for exercise, but this is when I feel like I have the freest time. Plus, a 30-minute workout on my spin bike can burn around 400-600 calories depending on what I'm doing! I love the workout I get on my spin bike and it's super quiet and totally easy to do while my son is sleeping or in his room.
8-9 pm: Organized For Next Day
After getting ready for bed I start to think about what we are doing the next day. Most of the time I lay out clothes for Liam, for myself, and get the house back in good shape. It's a lot of picking up toys and wiping down tables and countertops. You will feel much more at peace in the mornings if you don't wake up to a cluttered house.
I feel so much more motivated if I accomplish a few things right before bed even if it's just finishing my grocery pickup order or working on social media from my phone in bed. Once you make the most out of your time doing the day, it can help you feel more motivated.
I hope this schedule can help you see how easy it is to incorporate small things into your day. These can help you stay motivated as a stay at home mom.
Is there something you do throughout your day that helps you stay motivated?
Thanks for reading,


If you like this post, be sure to share it on Pinterest!