Did you know that being a stay-at-home mom can actually save you money each year? I went from working outside the home 40 hours a week with my son in daycare to being a stay-at-home mom and we are spending less each month! I decided to write this post to show you 5 ways being a stay-at-home mom saves money because I was on the fence for too long and thought there was no way we could afford for me to stay at home.
Once we had a major life change, I had no option but to stay at home and it's been the biggest blessing in disguise! My life has changed so much for the better. I hope this post can help you decide on whether or not being a stay at home is in your budget!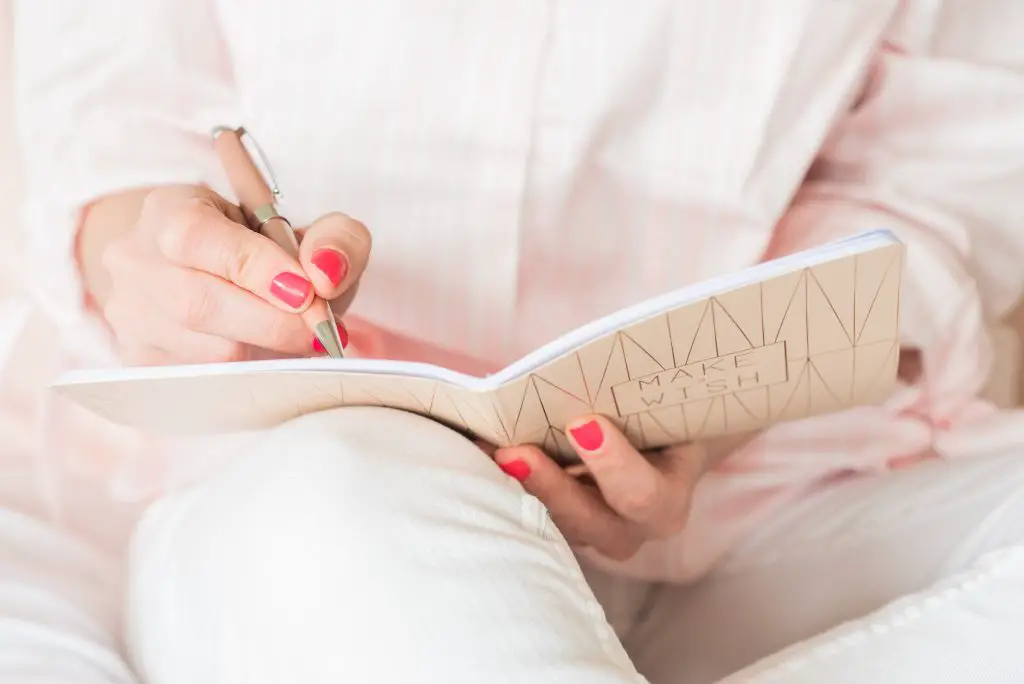 5 Ways Being a Stay at Home Mom Saves Money
No Daycare/Childcare Expenses
This is a HUGE one! After becoming a stay-at-home mom we no longer had to pay for outrageous daycare expenses each week. It was a huge chunk of our budget each month. I was essentially working outside the home to cover daycare expenses and have a little bit of money leftover. Once I sat down and calculated it out I realized how much of my income was going towards just daycare expenses.
Looking back, I stayed in the workforce a lot longer honestly because I just liked to work and wanted a career. But, once my husband got a better-paying job and switched careers, I knew it was time to leave. My son was also struggling in daycare and he actually was released from daycare which really aided in my decision to leave my job. At that point, I had no other choice and at least I knew our bills would be paid. It turned out to be the best decision I could have made!
Saves: $600-$1200 a month per child (depending on area)
More Time To Budget/Look For Deals
Once you are a stay-at-home mom you will have some extra time to dedicate to looking for the best deals to buy things for your household. This could mean shopping around for new household items, groceries, and even couponing. This could save you a lot of money as a stay-at-home mom. You can also check out Easy Ways To Make Money As A Stay At Home Mom to help you save more money as a stay-at-home mom!
I also started couponing, using rebate apps, shopping sales, and signing up for emails for my favorite places to shop to make sure I am getting the best deal possible!
Saves: $100-$500 a month
Eating Meals At Home
You can easily save hundreds a month just by eating meals at home instead of eating out while at work or outside of the home. I was spending so much money eating out for breakfast and lunch each day while at work. I have saved hundreds while eating at home. One thing I have started doing is planning meals out throughout the week for me and my son. That way we never run out of things to eat!
It's also way healthier eating at home. Your grocery bill will go up some, but getting rid of eating out and fast food will definitely compensate for that other amount going up. You will still save money in the long run!
Saves: $100-$500 a month
No work expenses (clothing, shoes, electronics)
A great thing that happens when you stay home is that you no longer have to spend extra money on the things you would have to buy for work like new clothing, work-appropriate shoes, and any electronics like laptops, cell phones, etc.
I know personally, I had to buy new work clothes and shoes pretty regularly. That cost adds up over time. Even if you only purchase one thing a month, it's still one less thing you will have to pay for when not working outside the home!
Saves: $50-$100 a month
Fewer Gas Expenses
This should be a no-brainer but you will have way fewer gas expenses if you become a stay-at-home mom. I'm not saying that you won't go anywhere outside of your home, but you will be going places less frequently. I also used to drive 45 minutes one way to work 5 days a week and now I make that drive maybe once a week if less. I have learned to shop at places closer to me and also to shop online to save more money.
You will save so much in gas expenses just in a month alone! It's kind of crazy. I honestly didn't even think about it until I was at home and realized I barely drove my car.
Saves $100-$200 a month
So, how much money can I really save being a stay-at-home mom?
Obviously, this will be a different answer for everyone. Not every family has the same expenses each month. It may be less or it may be more that you could save. My advice is to sit down and make a budget for your finances as they are right now. Then, make another budget that shows your finances if you were to stop working.
In total, I saved around $1000 a month by staying at home instead of working outside the home!
So, with that being said. I hope these 5 ways of saving money by being a stay-at-home mom will help you in your decision to be a stay-at-home mom!
Thanks for reading,


If you like this post, be sure to share it on Pinterest!