I received this product for free from Moms Meet (momsmeet.com) to use, review, and post my honest opinions. Compensation for this post was provided and this page may contain affiliate links. Thank you for supporting my blog!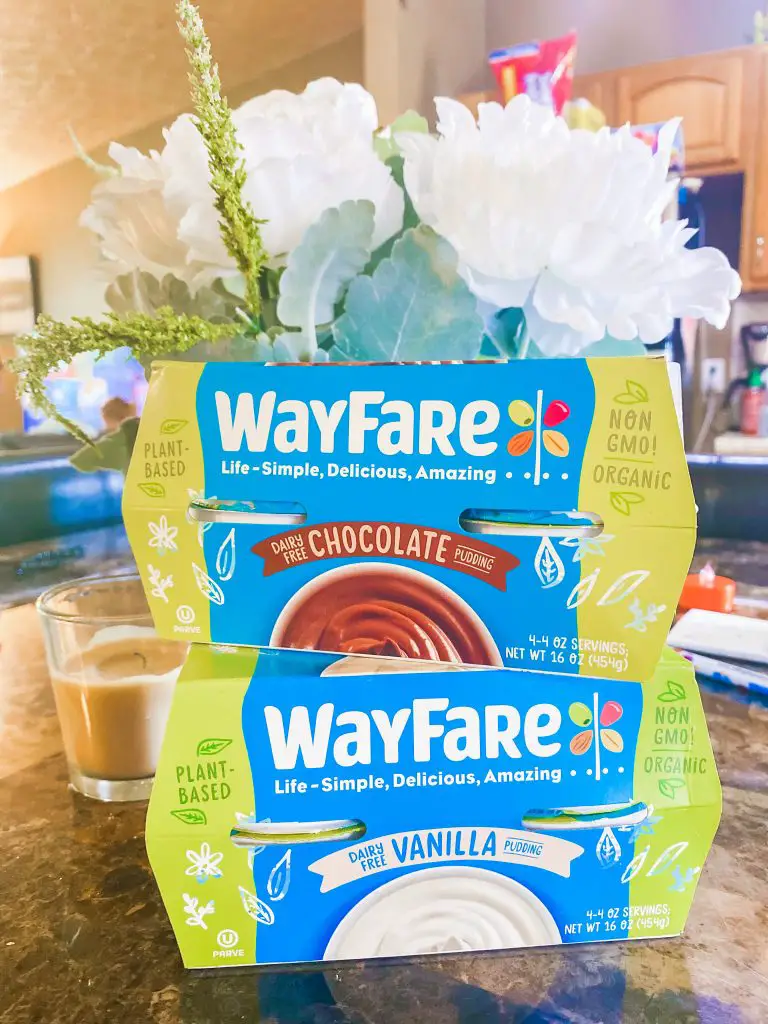 WayFare Dairy-Free Pudding Review
We were chosen to receive a gift package from WayFare that included their dairy-free pudding! WayFare uses plant-based ingredients to make products free of the top 10 allergens which are perfect for our family! Our son has many allergies and suffered from a milk allergy since birth. We've gone dairy-free, gluten-free, sugar-free, etc. I think we have tried all of the "free" diets out there to try to minimize his symptoms.
Currently, our son eats a minimal diet of dairy and gluten which has really helped his symptoms. I was so excited to be chosen to receive these WayFare Puddings to try out and review! They are perfect for our family. It's so hard to find great-tasting products that are free of common allergens. So, keep on reading to see my review below!
WayFare Pudding Facts
WayFare pudding is free of the top 10 allergens, gluten-free, certified organic, and vegan! It is also made of plant-based ingredients. The pudding is so smooth and creamy it's hard to believe it's totally dairy-free!
I think this is a perfect alternative to pudding and it's great for anyone that suffers from food sensitivities and/or food allergies. WayFare is making their product accessible to everyone and I love that!
If you want to find WayFare Pudding in your area, visit wayfarefoods.com/store-locator for the full list of locations. They are also shipping nationwide from their website!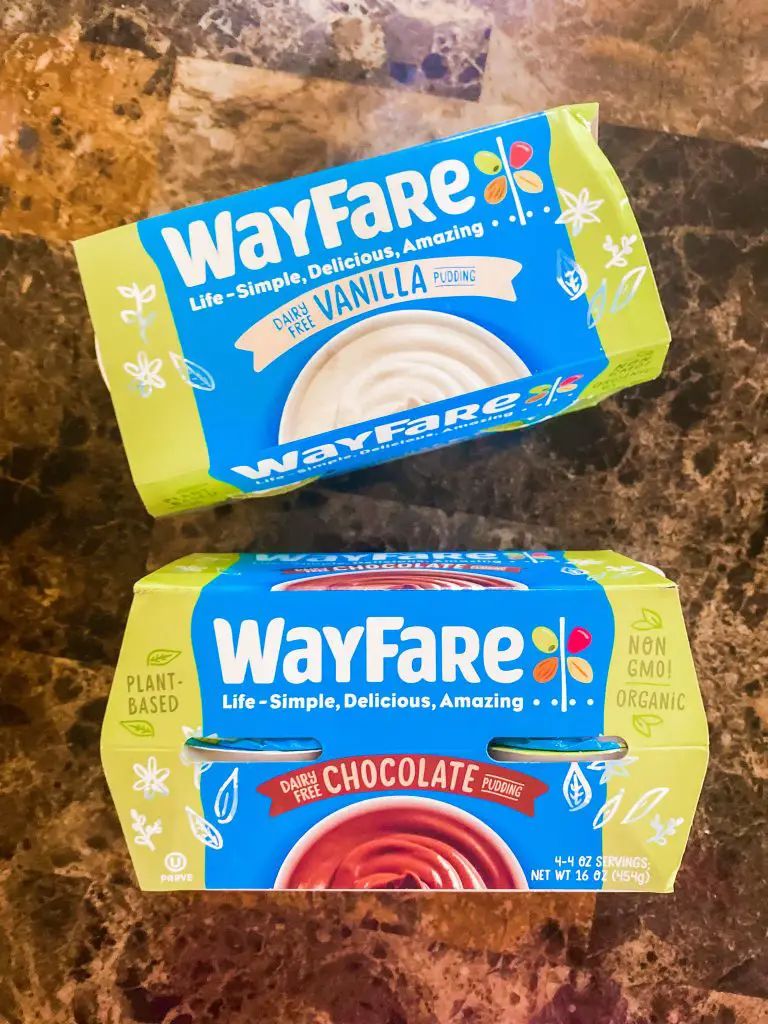 Taste Test Time (so good, btw!)
Butterscotch: This has to be my top favorite flavor! I love butterscotch pudding and this was a perfect butterscotch flavor. I was so worried it would have a strange or gross taste since it's dairy-free but nope, it was delicious. I honestly forgot what I was eating and thought it was regular pudding.
Vanilla: A delicious flavor that is usually my go-to! This vanilla is a great, classic vanilla flavor that can't be beaten. If you love vanilla pudding, then you need to try this!
Chocolate: Who doesn't love chocolate pudding?! So delicious and a smooth creamy chocolate flavor. It's still hard for me to believe there's no dairy involved!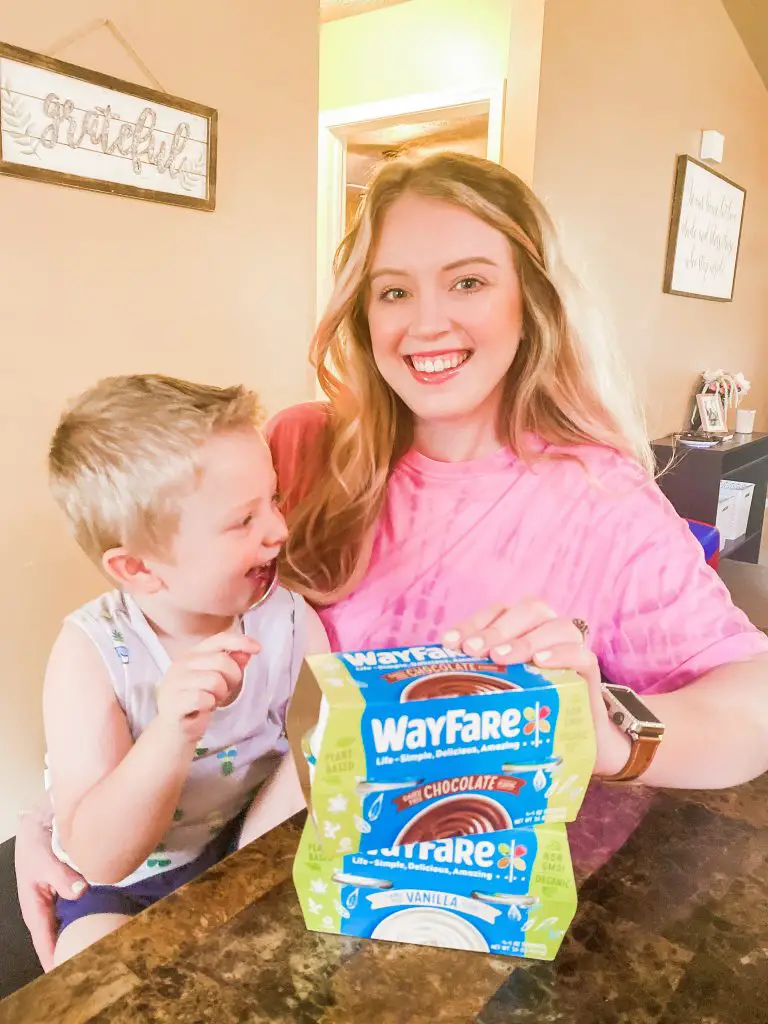 Final Thoughts
We love WayFare pudding in our house! It's the perfect snack or quick breakfast in the morning and the fact that's it's free of the top 10 allergens makes it belly-friendly as well! I couldn't ask for more in a pudding.
Make sure you pick some up at your local grocery store or you can order online and have it shipped straight to you!
Save 20% on any product on wayfarefoods.com with code shareWF20. Expires 4/26/22
Have you tried any of the WayFare products before? Let me know in the comments below!
Thanks for reading,