Is motherhood stressing you out? Do you feel overwhelmed right now as a mom? Believe me, I totally get it. I only have one child and he can make me feel like I am going insane most days. You need to give yourself some time to de-stress, decompress, and feel like YOU again!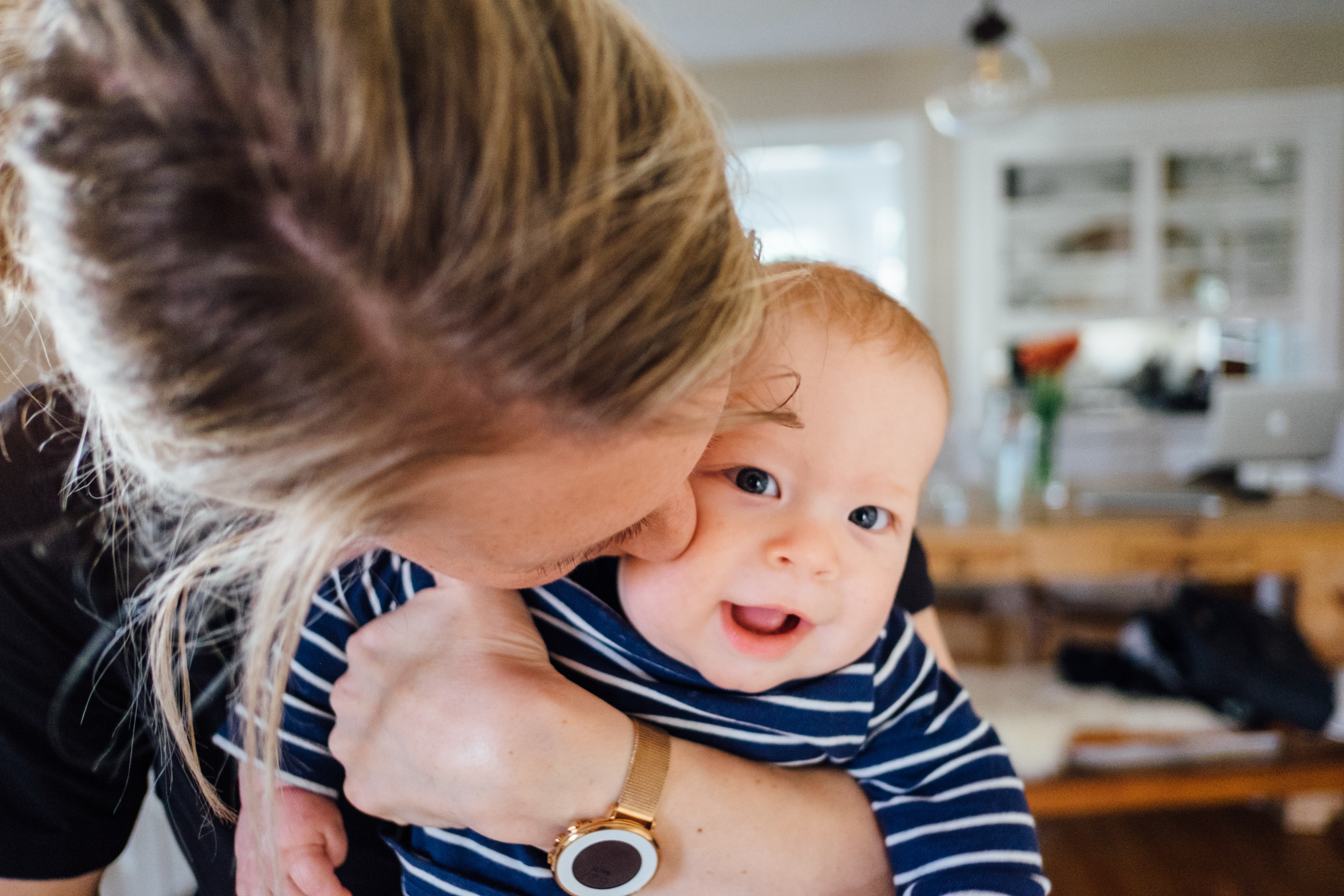 5 Things To Do Right Now If You're Feeling Overwhelmed As A Mom
Take A Deep Breath
Make sure your children are in a safe place of course. Then, find somewhere, anywhere away from your children. It will help to just get away from the chaos and the noise for just a few seconds so you can calm down. Take a deep breath and repeat until you feel better.
Obviously, this won't always help you feel 100% better but it will help a little. Try to think about something that happened that day that made you happy and go back to that moment. Try to be thankful for the little things in your life that are easily overlooked in your day-to-day life.
Slow Down
Do you ever try to do ten things at once and end up regretting it? Yea, me too. I start making lunch, then I clean while I'm waiting on lunch, start a load of laundry, fold some clothes, then realize I forgot I was cooking lunch. It happens way too many times to count. We try to multi-task all day long because frankly there's so much to do it can become overwhelming just thinking about it!
If you are feeling overwhelmed try to slow things down. Even if your kids are running crazy through the house try to sit down on the couch. Maybe lay in bed while the children are in your room? I think slowing down and living in the moment right then and there can help that feeling of being overwhelmed dissipate.
Do Something Nice For Yourself
Ok, Listen. We all need to do nice things for ourselves every now and then! If you are like me, I will always choose to buy something for my son rather than buy something for myself. I struggle to spend any amount of money on myself without really thinking it through and making sure it's "practical" and "needed".
If you are feeling overwhelmed, why not treat yourself to something small? Obviously, you can't make large purchases every time you are feeling overwhelmed or you will drain your bank account! Ha! But, I am saying that if you are having a really hard time on a certain day, why not treat yourself?
It can be as small as an iced coffee treat or maybe buying a small item on Amazon you have had in your cart for the past 6 months. You could even give yourself a small budget each month. Say, you'll give yourself a budget of $20 each month to buy frivolous items for yourself that you wouldn't normally buy! This gives you something small to look forward to and helps you feel more motivated to get back in there and parent the day away!
Go Outside
This is a great tip that works for almost everyone! If you are feeling overwhelmed as a stay-at-home mom then you should try to go outside and get some fresh air. I swear this works every time with me and my son. He can be so wild and hyperactive inside so I try to take him outside every single day. It almost always calms him down. He loves to play outside and I love to sit outside on our patio furniture. It gives me a chance to sit down (even if it's just for a minute!) and check my phone or enjoy a coffee/drink.
You can also join in on the play outside and get some movement happening. I am sure your kids would love to play with you outside and you can both get some playtime in!
Exercise
Something you can do right now if you're feeling overwhelmed as a mom is to try and get some exercise in for the day. Exercise can look different for every mom, but do what makes you happy! If there is a certain type of exercise that you just love, then try to schedule out some time for it during the day.
I know when I am feeling overwhelmed, I love to do a spin class on my bike at my house. It is super convenient for me when my son naps. I love listening to the music and getting away from it all for a few minutes. It also helps that it keeps me healthy! You can check out the spin bike I purchased here. (It's WAY cheaper than a Peloton and I love it!)
You just need to find something that you will enjoy doing. You could try a dance class video on Youtube, running outside or on a treadmill, or even just going for a walk around your neighborhood. There are so many options!
What are some ways that help you calm down when you are overwhelmed?
Everyone is different and everyone will have a different answer to this question. Let me know in the comments what you have used before and how it has helped you. We all get overwhelmed, we just have to learn to manage it for our children and ourselves!
Also, check out 5 Crucial Ways To Stay Organized As A Stay At Home Mom It will also give you some major tips on how to keep from being overwhelmed with daily mom life!
Thanks for reading,