We had the opportunity to try out a new skincare system (cream, shampoo, face wash, and body wash) for eczema and it has been such a great experience. Keep reading below to see my full review plus a discount code!
I received this product for free from Moms Meet (momsmeet.com) to use, review, and post my honest opinions. Compensation for this post was provided and this page may contain affiliate links. Thank you for supporting my blog! 
Gladskin Eczema Cream Review
Liam has always struggled with eczema since birth. He will have good days and bad days, and we tried almost every product available in the store for young children under 3 years old. We eventually had to get prescription lotions and oils to help with the flare-ups because it become too much for us to manage with over-the-counter creams and lotions. I have always worried about the side effects and ingredients in these prescribed medications but it feels like they are the only option that will actually help your child or baby so we just continue to use them.
I was so excited to try this out being that this cream has no harsh ingredients at all! It's nontoxic and proven safe and effective for little ones as young as 3 months! This was a product I was super excited to try out and see if it would work for us.
Gladskin Eczema Cream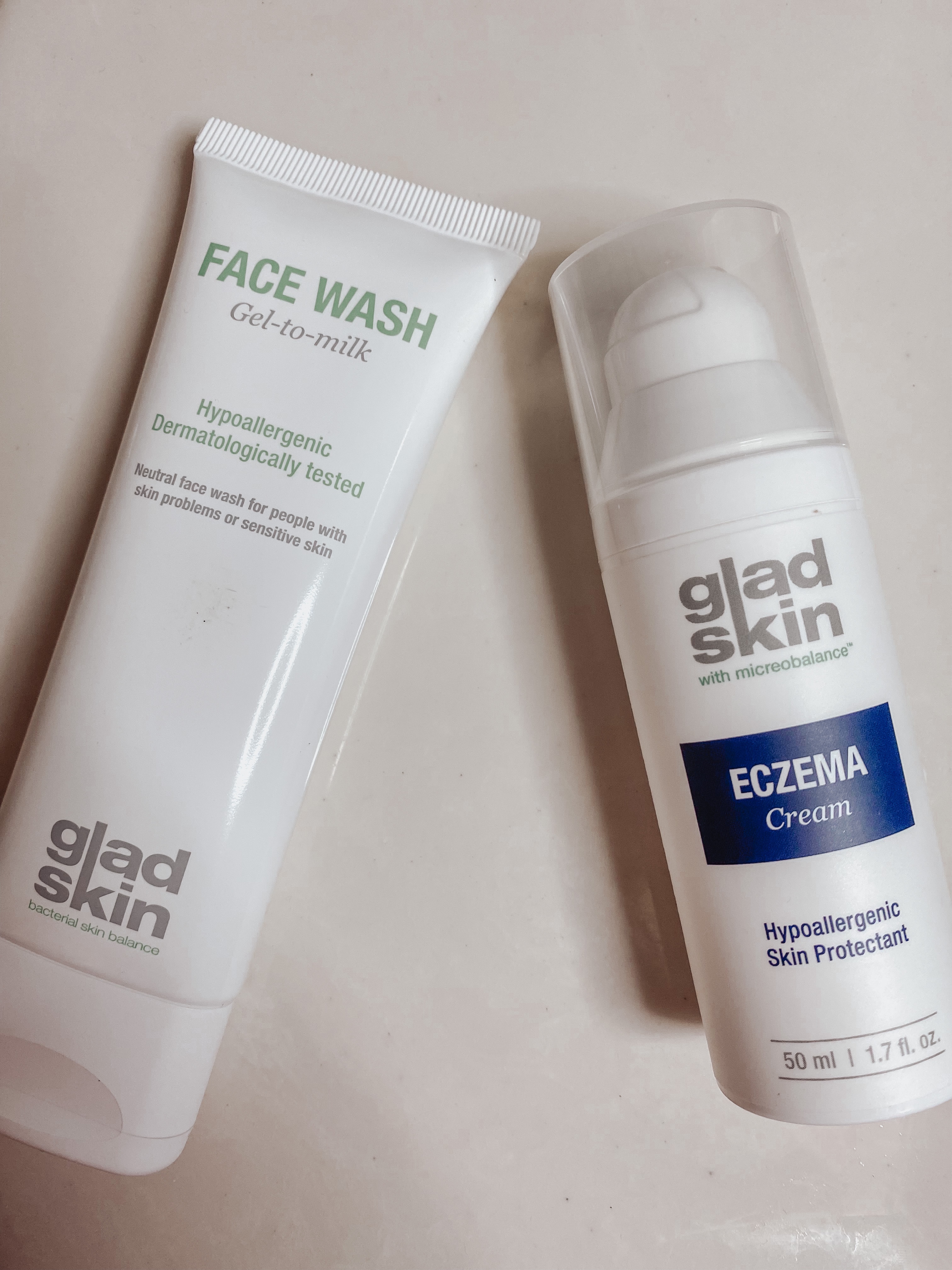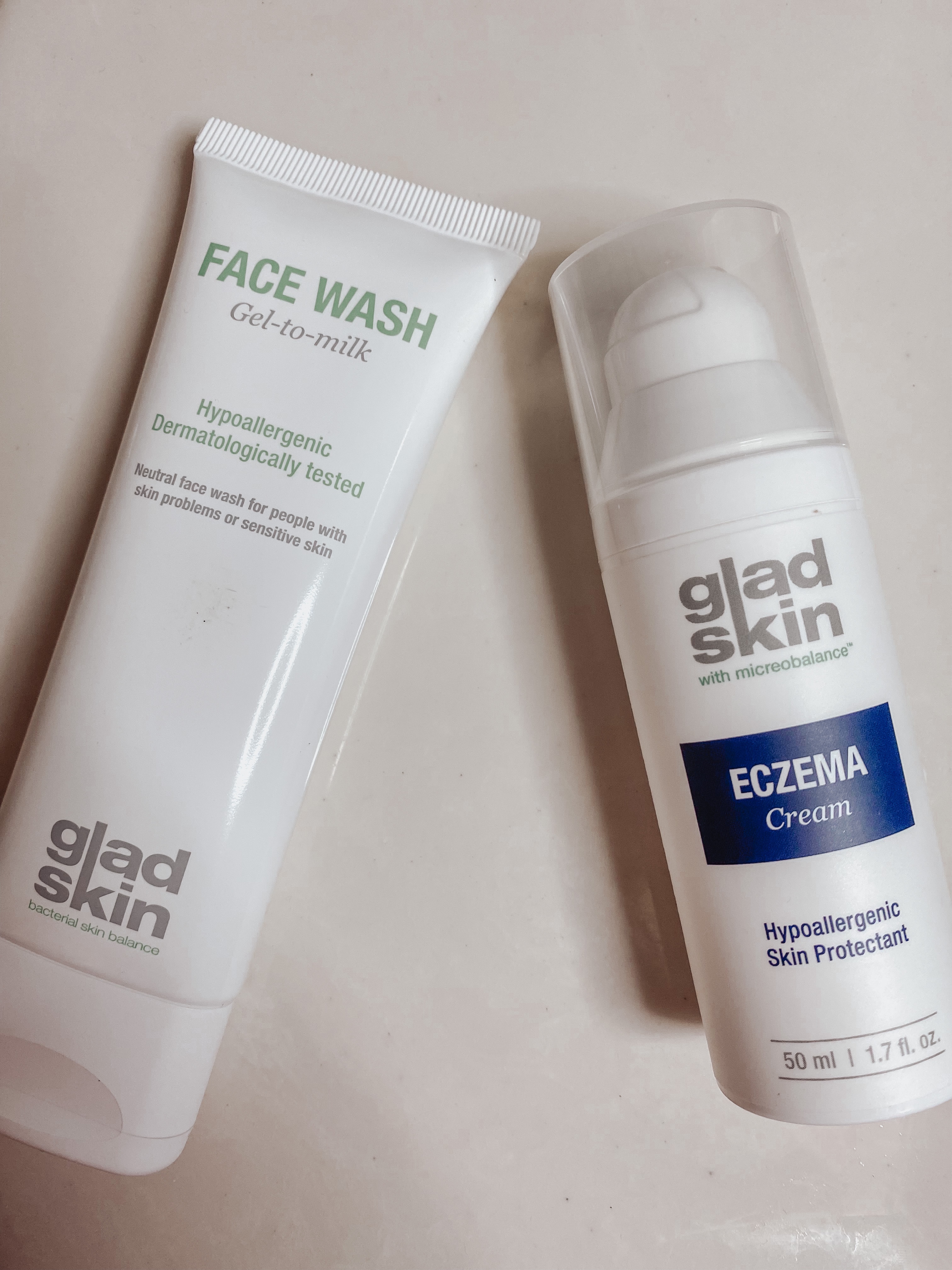 The main thing you should know is that Gladskin Eczema Cream with Micreobalance rebalances the good and bad bacteria that naturally live on the skin as it moisturizes. This cream is a first-of-its-kind formulated with Micreobalance® (a patented smart protein and their star ingredient) that keeps bad bacteria in check to bring balance back to the skin microbiome.
The first time we used the Gladskin cream I noticed that it went on extremely smooth and was very hydrating on the skin. It instantly calmed irritation and redness and stopped the scratching that occurs almost constantly with our 3-year-old.
My 3 year old also had dry spots and rashes in sensitive areas like on the face or near the eyes. I love how this cream is safe for all sensitive areas (even the cheeks and eyelids!) You can also reapply this cream as many times as you need to throughout the day and not have to worry about any harsh side effects.
This cream is also free of any type of harsh ingredients. Gladskin Eczema Cream is great because it's safe for long-term use. I feel like other eczema products are only aimed at managing eczema symptoms after a flare-up occurs and are only for strict use. Another great thing, Gladskin Eczema Cream results in no withdrawal reaction should you ever stop using it, so you can be sure to feel great about using it on your little ones.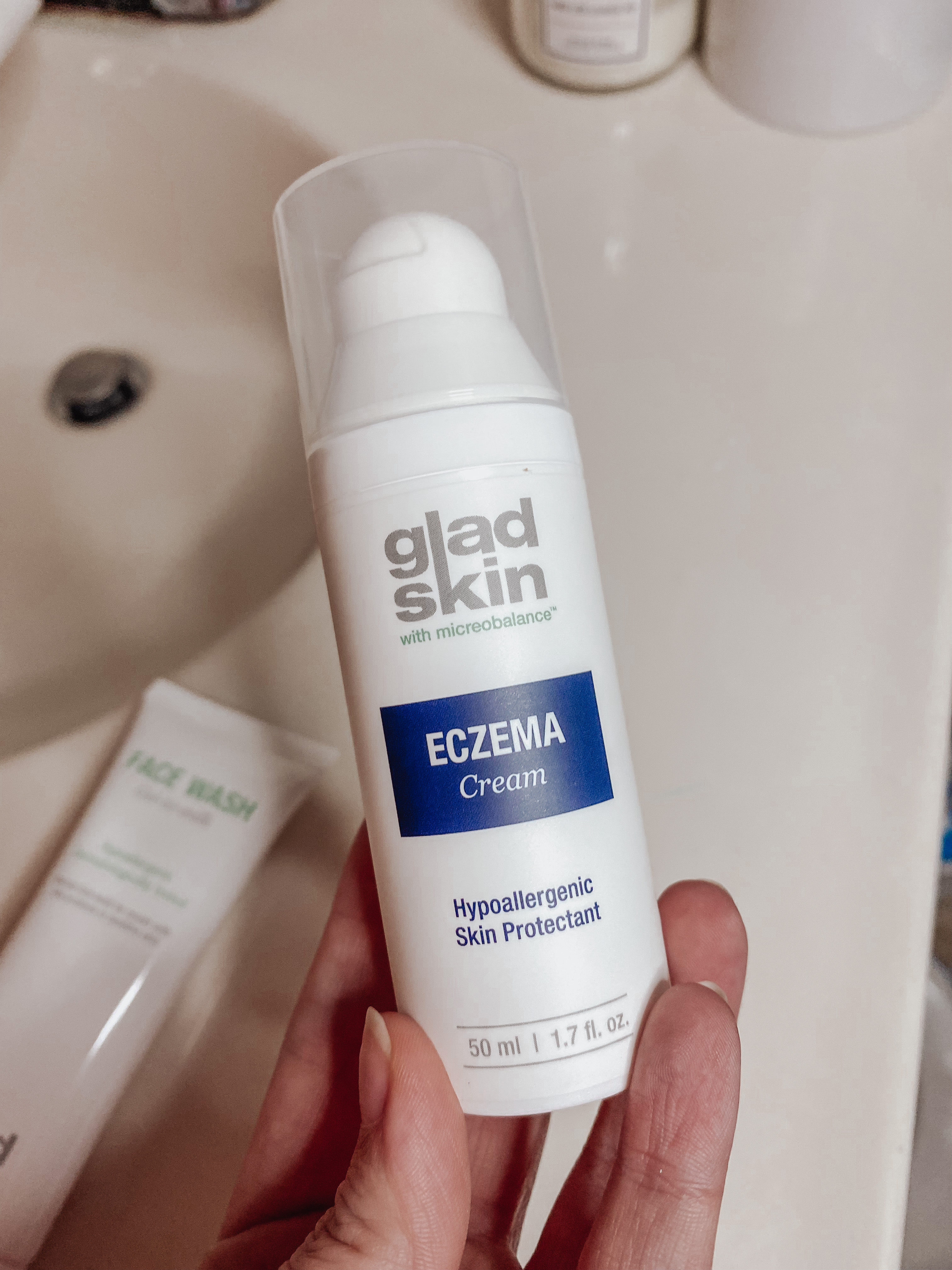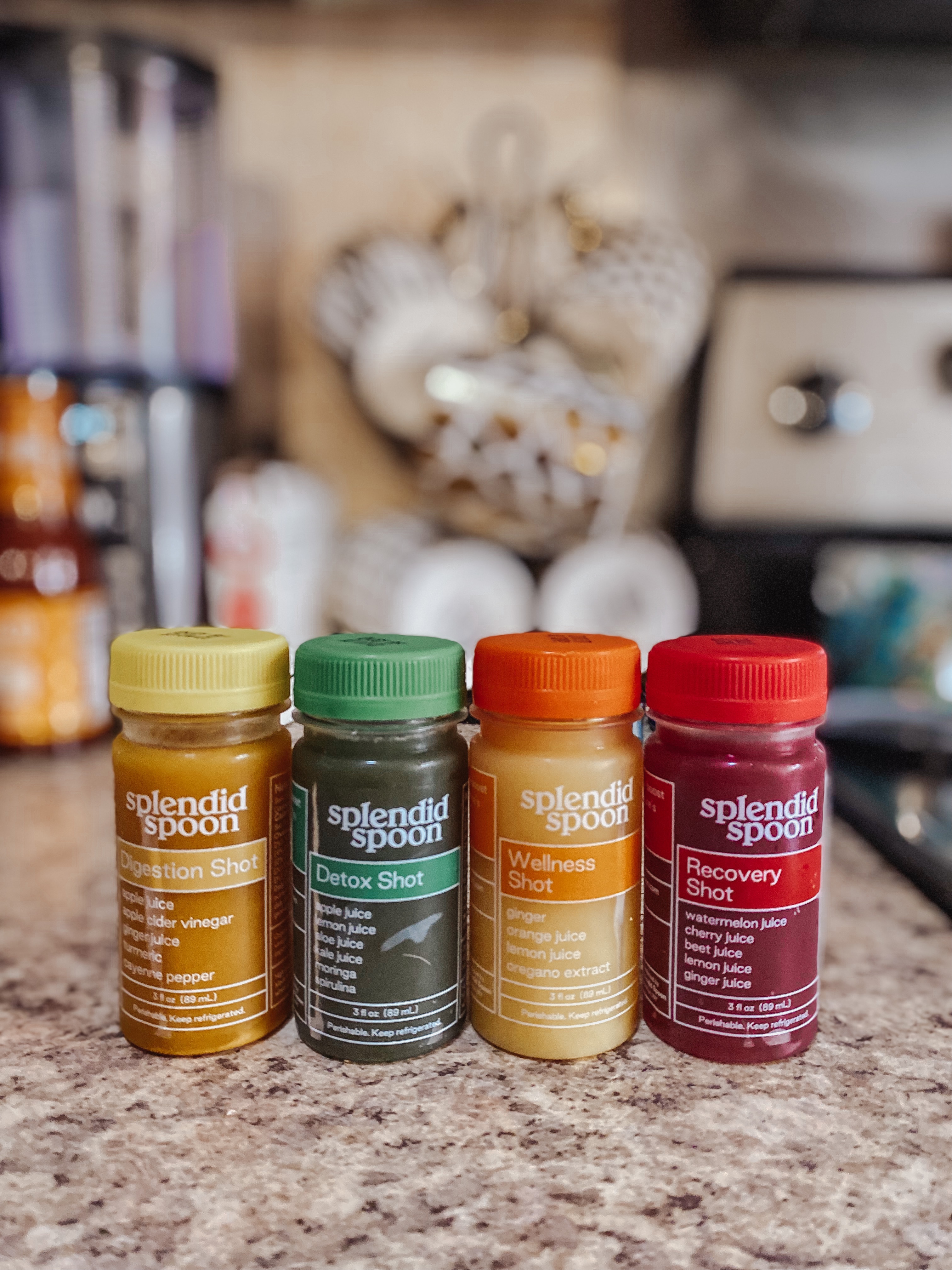 We really saw great results from using this cream. Liam still suffers from flareups and dry skin patches but this cream does help calm the irritation and itching and redness. We have been using this cream for weeks now and can attest to the changes we have seen in Liam's skin. We will continue to use this product and really think it's a great alternative to prescription creams and oils.
Glad Skin Shampoo, Face Wash, and Body Wash
I love how this system includes an eczema cream as well as a shampoo bar, face wash, and body wash. We have filtered through so many body washes and shampoos that say they are fragrance-free or hypoallergenic and they still cause major skin issues. They can cause random flare-ups of eczema or just make the skin extremely dry and bring about rashes and irritation.
These Glad Skin products have worked tremendously well. I love how I can use all of these with no worries about extreme skin issues and they are so easy to grab. I don't have to think twice about what products we are using. The shampoo bar is also great! I have never used a shampoo bar before, but it was actually very easy to use and my son's hair comes out looking so clean.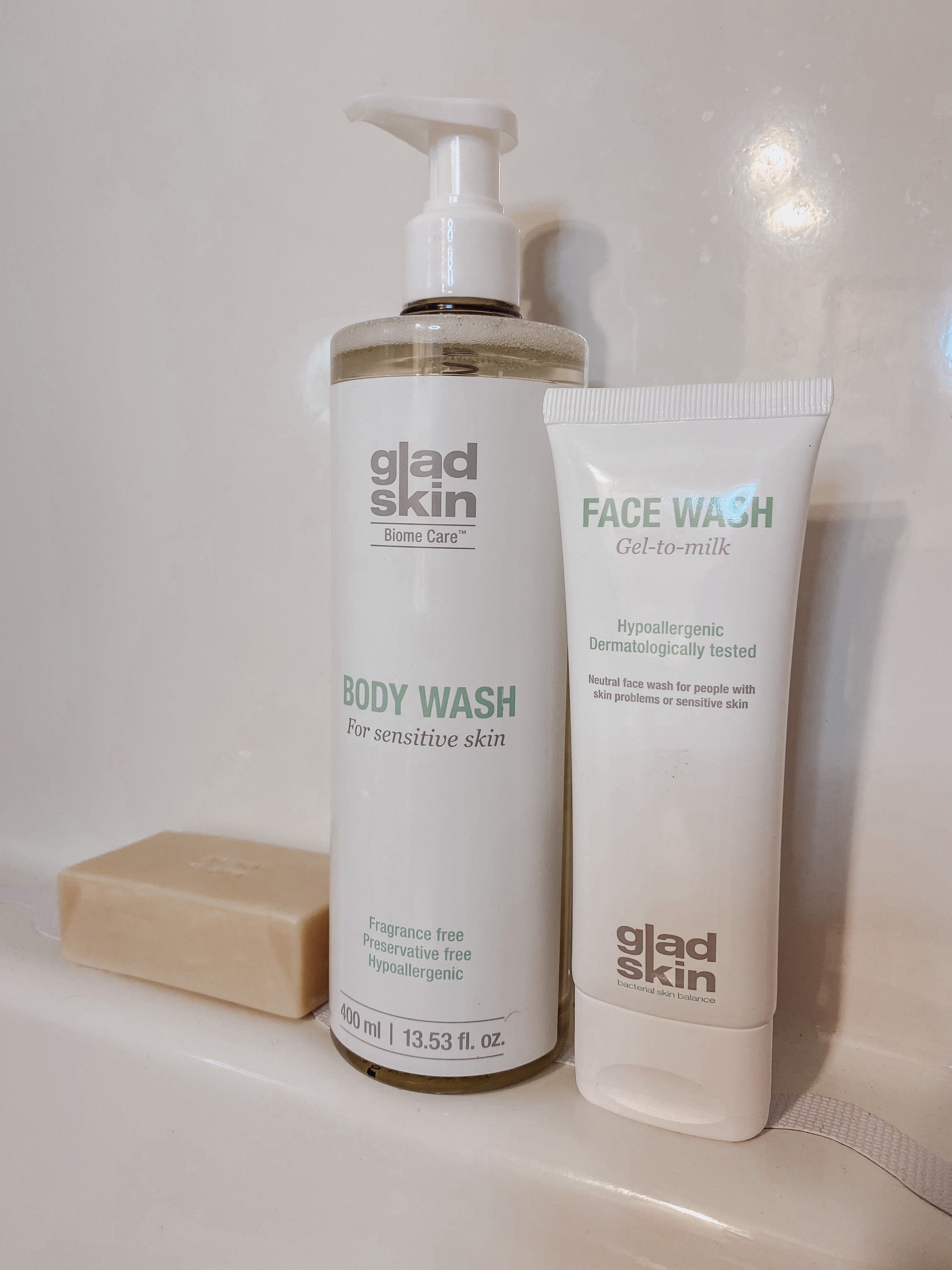 Final Thoughts
I think the Gladskin Eczema Cream is a great product and perfect for anyone with a child with skin issues or eczema. As a parent, you know how hard it can be to find great, non-toxic, products for your child and this is one I can get behind totally. I would recommend the full system so you can see the full benefits.
It really could be life-changing for you if you are like us and have been through so many other products and creams trying to remedy a skin issue.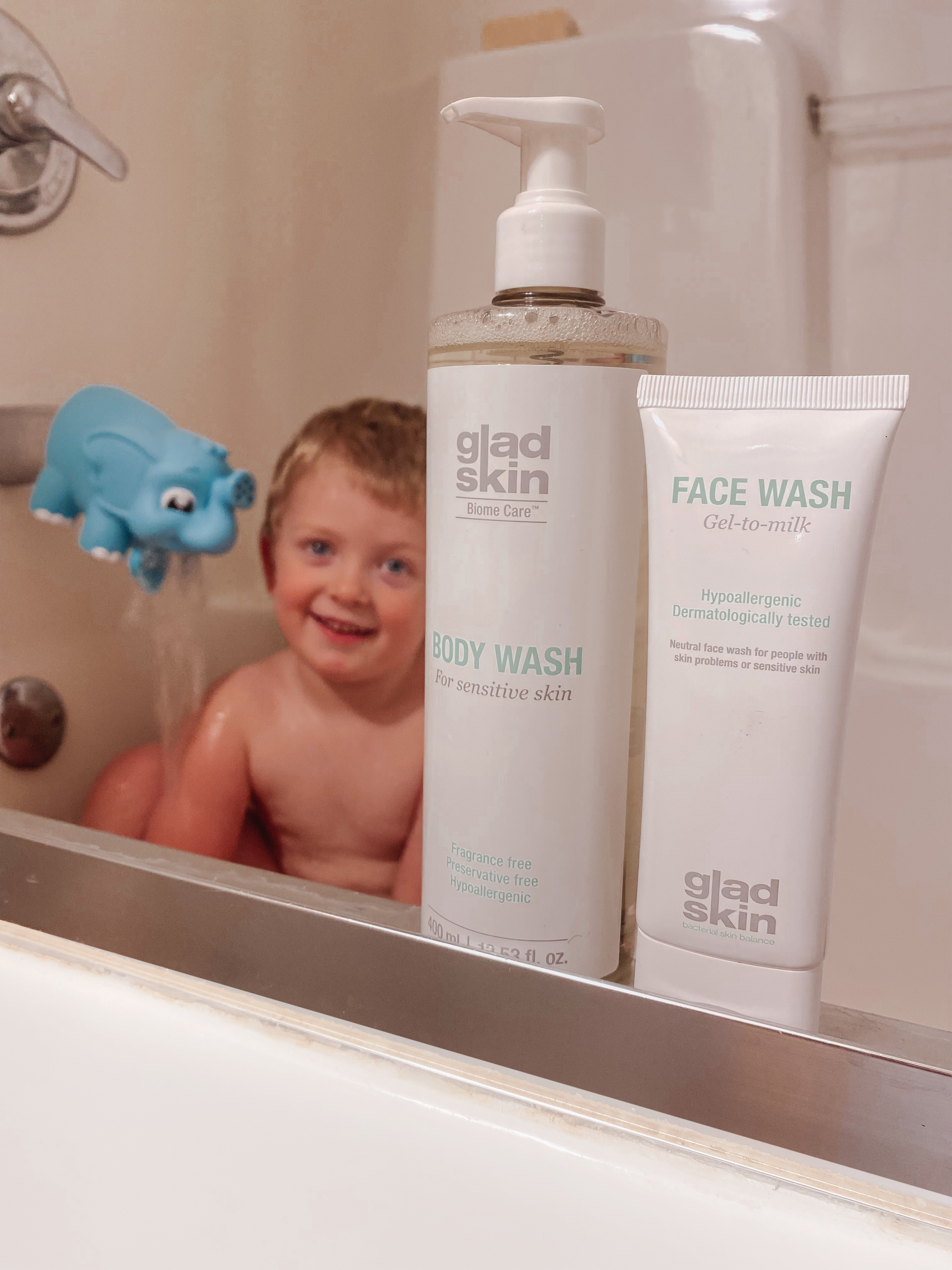 Where To Purchase
Save 10% on your order on gladskin.com with promo code GLADMOM10. The offer is valid until 3/31/22.
Have you used any of these products before? What are your thoughts? Let me know below in the comments!
Thanks for reading,