I know, Fall is not here just yet. But it will be here before we know it! I have compiled some of the best family fall activities here just in case you want to start planning your fall calendar early.
I have a 4 year old who loves to go out and experience new things and Fall is my favorite time of year. The chill in the air, the pumpkins, the cute decorations, Thanksgiving and Halloween! Such a fun time of year and great for families!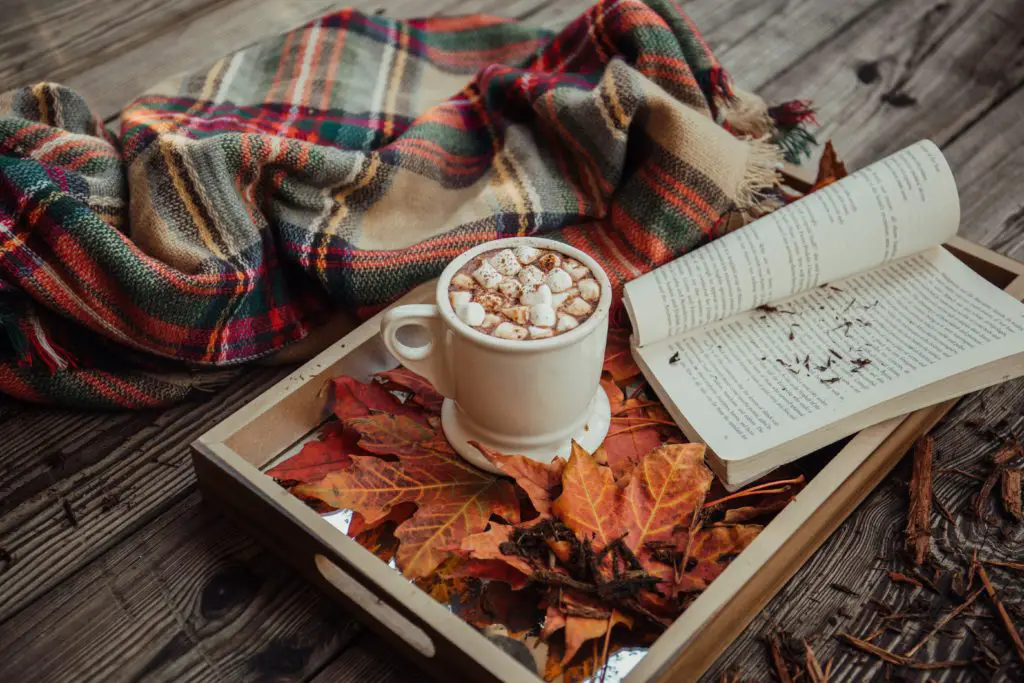 The Best Family Fall Activities for 2022
Plan a pumpkin patch visit
My top favorite thing to do in the fall is to plan pumpkin patch visits! We love going to local farms and checking out the pumpkins as well spending time in the corn mazes, etc.
Plan family Halloween costumes
It's always fun to plan Halloween costumes! It's something that needs to be done pretty early in the season too since a lot of the good costumes tend to sell out pretty fast.
Decorate with fall themed decor together
Who doesn't love breaking out all of the fun holiday decor and having a decorating day? I love getting out all of my fall themed decor and spending the day decorating with family. You can cook a big pot of yummy soup and just enjoy the day together.
Pumpkin carving
Pumpkin carving is super fun, and you can be as creative as you want. I love buying pumpkin carving kits and making super intricate designs. You can even have a pumpkin carving contest!
Roast marshmallows
A great family fall activity is to roast marshmallows, have a bonfire, and enjoy some smores outdoors. It's great to get out and enjoy the fall weather and you can wear a cozy sweatshirt or sweater and cozy up by the fire. Perfect fall night!
Candy apple bar
I have seen multiple videos and pictures of people making a candy apple bar where you cover the apples with caramel or chocolate and create your apple! It looks super fun and a great fall activity to try out.
Collect Leaves/Fall craft
Leaves are a major part of fall and are always around throughout the season. If you have younger kids, you can easily google some inexpensive fall crafts that involve leaves.
Visit a haunted house
This is one for later in the fall season. Haunted houses can be fun for the entire family! (Well, depending on where you go!)
Buy cozy fall sweaters for the family
Everyone needs a good cozy sweater, right? You can even find matching ones for the entire family.
Fall recipe night
Everyone pools together your favorite fall recipes like soups, chilis, etc and have a cooking night! You can have each family member pick out their favorite fall recipe and learn how to cook together.
Apple picking
If you have a local Apple farm near you, you can go apple picking as a fun fall family activity! It's great for the beginning of the fall season, plus you get some apples to bring home with you!
Go to a local farmers market
A great way to have some family fall fun is to hit up a local farmers market one weekend. You can pick up fresh veggies and fruit and some beautiful fall flowers and pumpkins.
Chili cookoff night
This could be a fun contest between families or brothers and sister, etc. Everyone makes their best chili and have a chili cookoff together.
Family fall photoshoot
Schedule a fall photoshoot for the entire family!
Fall movie night
Make a list of fun holiday themed movies and set up snacks, drinks, and popcorn and have a fall movie night together.
Look for local fall festivals
Check out local newspapers, websites, and Facebook pages and look for local fall festivals. We have multiple ones where I live and some of them are even free to attend.
Campfire/Smores night
Grab the ingredients to make smores and build a campfire in your own backyard! (Or get a small tabletop fire pit!)
Donate to local food drives
Have a clean out day and donate un-used food to your local food drives.
Visit a local zoo
Check out updates for your local zoo and see if they have any special fall themed events coming up.
Hot chocolate bar night
I've seen this a lot on TikTok! Buy tons of different ingredients and host a hot chocolate bar night. Everyone can create their perfect cup of hot chocolate and enjoy sipping it together outside in the cool weather.
Buy a fire pit
Purchase a small fire pit to enjoy the crisp fall nights together.
Get pumpkin drinks together
Pumpkin spice latte, anyone? Check Starbucks and Dunkin for the latest tasty fall treats!
Camp out in backyard
Have a camp out in the backyard with a small tent, snacks, and a campfire. Super easy and affordable family fall activity.
Paint Pumpkins
Grab some fun-colored paint or markers and create a pumpkin masterpiece to display on your front porch!
Fall cookie baking
You can buy fall themed cookie cutters at almost any craft store and create some beautiful fall cookies. Have a cookie decorating night with the family and enjoy!
I hope this gives you some fun family fall activities to do together this fall season! Let me know in the comments which ones you are going to try with your family this year.
Thanks for being here,


Thank with Google
I'm so incredibly excited to be one of Google's paid early testers for their Thank with Google pilot program! Thank with Google is an experimental feature that allows my supporters to purchase a virtual sticker to show support and appreciation for the content on my website. My fans can choose from a selection of stickers to purchase and send, as well as include a personal note to me when you send a paid sticker. These virtual stickers translate into direct revenue for my website and help support the work that goes into creating content for you to enjoy.
You can find Thank with Google multiple places on my website. Try it out and let me know what you think! As always, thank you so much for your continued support.
If you like this post, be sure to pin it on Pinterest!