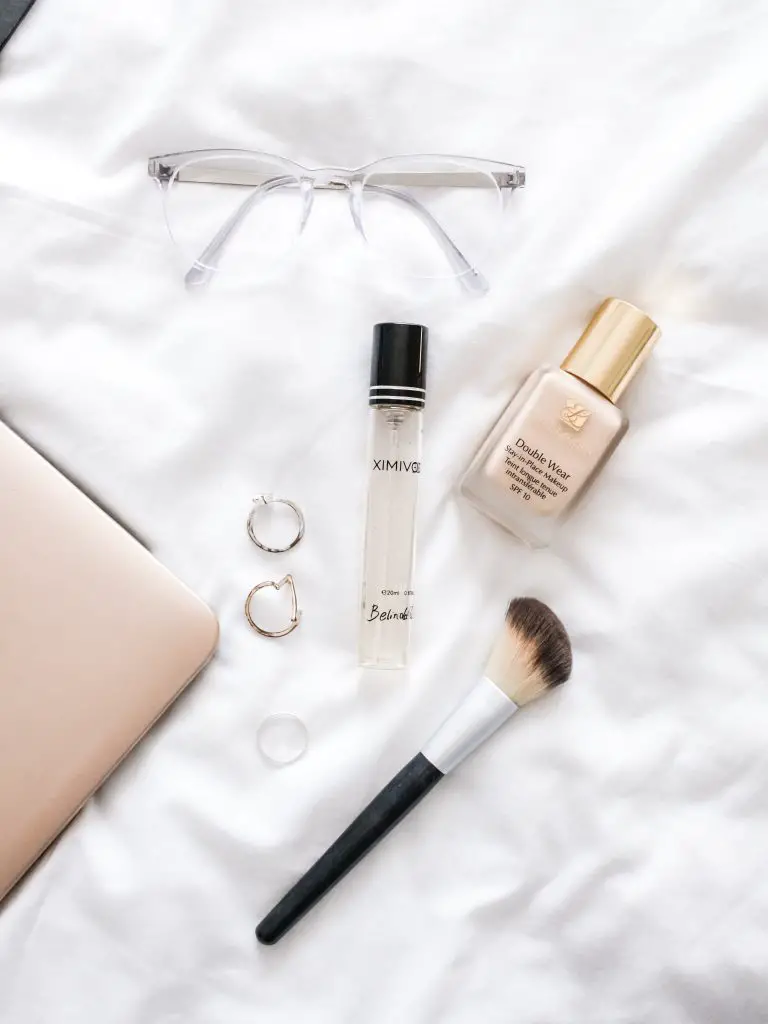 In this blog post I will be sharing my top 5 favorite beauty products that are budget friendly and would work for almost anyone. There are tons of great drugstore brand cosmetic products that actually work well and are worth what you pay for them.
Have you ever looked at a cosmetic product and divided the price you are paying by the ounce of product in the packaging? You are paying a significant amount per ounce with prestige brand cosmetics. Believe me, I would have never thought to do this until I started working in the cosmetic industry. Some money-savvy customers would ask me, "How much is this per ounce?" and I would be so surprised. I had never thought about it before then.
These products I have chosen to be on this list are great alternatives to higher end (more expensive) beauty products that I've tried and loved, but didn't want to spend hundreds of dollar replacing the products each time I ran out.
1. Makeup Revolution Foundation
This foundation is FABULOUS! I would say it is the closest dupe I have to the Estee Lauder Double Wear Foundation (that I truly love and adore) I have started using this Makeup Revolution Foundation as my daily foundation and saving my Double Wear for special occasions.
The Makeup Revolution Foundation has a medium to full coverage depending on how you apply it. I usually use a Beauty Blender to apply, but have also used multiple brushes and it still blends extremely well. I tend to wear this foundation all day (7am – 7pm) and it stays on really well. The formula has a matte finish when applied. It is not super shiny or dewy at all. I do have an oilier skin type so it can be a little oily towards the end of the day but pretty much every foundation does that on me.
I have been using this foundation close to a year now and can say that it withheld through all of my beach vacations and road trips as well. I have also tried other drugstore foundations and they don't hold up as well as this one. I think the best part about this product is the price. I don't feel guilty purchasing multiples bottles to stock up or just to have other colors on hand in case I use self-tanner, etc.
I have had trouble finding this foundation online but I know that you can purchase this at Ulta. It might be an exclusive product only to them at this time.
2. Makeup Revolution Conceal and Define Concealer
This concealer was made to go with the above foundation so I purchased it on a whim to see how well it worked. This concealer does a great job of concealing under the eyes as well as any blemishes. I've also used it for contouring (they make a super light shade for us pale folks) and it did great at that as well. I have been re-purchasing this concealer for over a year now and have no complaints!
I also love the shade range that Makeup Revolution offers with their products. It's easy to find a shade to match me without it being too dark! I think this concealer works just as well as my Estee Lauder concealer I used for years that runs about $30. This concealer saves me a bunch since I go through it so quickly.
You can buy this concealer on Amazon or Ulta.
3. Loreal Lash Paradise Mascara
This mascara is a great dupe for the all too popular Too Faced Better Than Sex mascara. The brush is very similar to Too Faced. This mascara is one that I recently purchased since it had amazing reviews and I was running out of my other mascara. I have previously only used Lancome, Estee Lauder, Benefit, etc. and while those mascaras are pricey, they are totally worth the price to me because they make my lashes so much longer!
This mascara does the exact same thing for a cheaper price than all my other mascaras! It helps separate my lashes as well as lengthen them with multiple coats. It doesn't seem to flake off or smudge all under my eyes (like some mascaras tend to do throughout the day with oily skin)
You can buy this mascara at most drugstores, Target, and Ulta.
4. NYX Studio Perfect Primer
This NYX Studio Perfect Primer is amazing! It is a great dupe for the Estee Lauder Smoother Primer and the Lancome La Base Pro Primer. I have used the high-end primers religiously with my drugstore brand foundations but I recently got this primer as a full size sample in one of my Ulta orders and decided to try it since it was free anyways. It turns out this primer is seriously good! I have tried it with my Estee Lauder foundations as well as my Makeup Revolution foundations and it works wonderfully with them all!
This primer helps blur and smooth imperfections on the skin before you apply your foundation. It is a clear consistency and it also helps control some oil (if you tend to have oilier skin, like me). I really do love this primer and it works just as well as the high-end brands. I will be repurchasing this primer for sure.
You can purchase this primer at most drugstores, Target, and Ulta.
5. St. Moriz Instant Self Tanning Mousse
This is my holy grail self tanner. Literally, best self tanner I have found so far (and believe me, I have tries TONS!) I always buy this in the Dark shade and it looks amazing. This is the only self tanner I have found that has a deep brown shade instead of a red or orange shade once applied. I have even worn this self tanner out without washing it off beforehand. It just looks that natural!
If you've never tried self tanner before I would definitely go with the Medium shade that way it isn't as dark when you apply it. But, if your a self-tanning pro then I would go with Dark and do multiple coats (I usually do 2) and you will look like you just got back from a 2 week vacation in the Bahamas!
You can buy this self tanner at Target and Ulta.
These are some of my favorite budget friendly products right now! Look out for my next beauty related post that will feature my favorite high-end beauty products and if they are worth the cost.
Thanks for reading,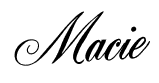 Keep in mind that I may receive commissions when you click on my links and make purchases. However, this does not impact my reviews and/or comparisons. If you do use my links, thank you so much for supporting me and my blog!