I received this product for free from Moms Meet (momsmeet.com) to use, review, and post my honest opinions. Compensation for this post was provided and this page may contain affiliate links. Thank you for supporting my blog!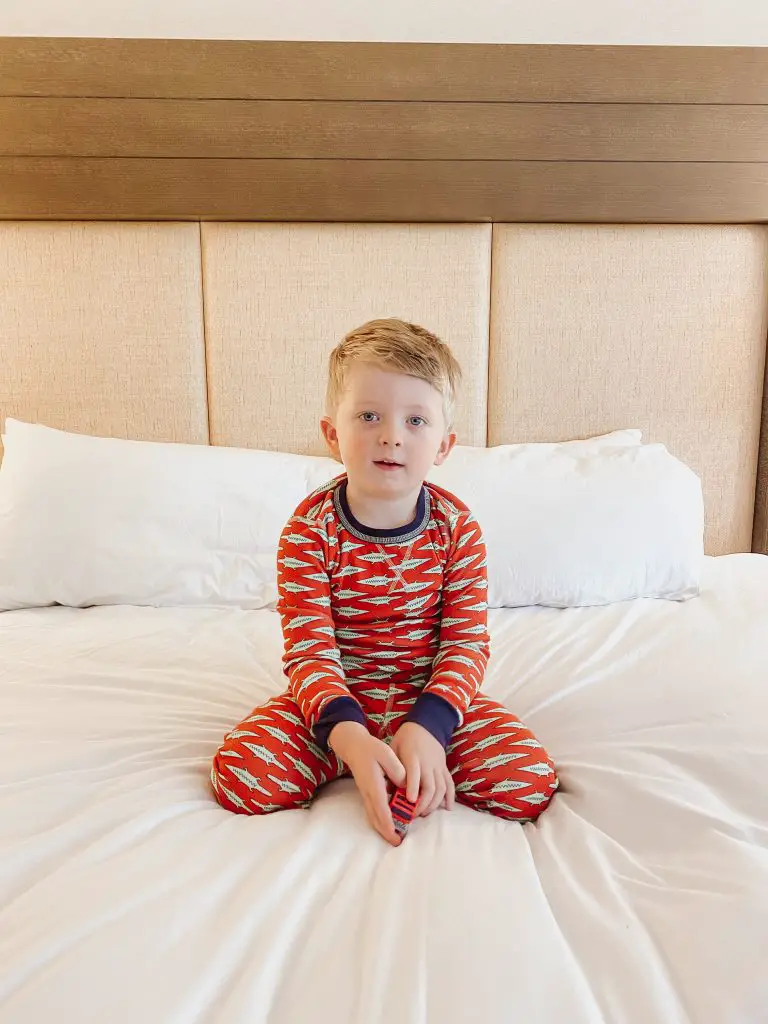 Pact Dream Big Pajamas Review
We had the pleasure of receiving Pact Dream Big Pajamas for us to try out and review from momsmeet.com. These pajamas are made by Pact and it is actually one of their best-sellers! I knew we would love them once we got our hands on them. They offer so many great toddler-friendly features and are super comfy!
Why Pact Dream Big Pajamas?
I did a little research on this company, Pact, and I loved what I saw! They are on a mission to make Pact "Earth's Favorite Clothing". All of their items are made with 100% organic cotton and are manufactured by a Fair Trade certified factory. They are creating clothing that is better for families, as well as the Earth. As a family, we can totally get behind that!
The Pact Dream Big Pajamas are great because they are made of super-soft, breathable, 100% organic cotton. They are made without toxic chemicals and with 91% less water than conventional cotton. I find that amazing! It makes me feel great that the pajamas I am putting on my toddler actually help support the water conservation efforts here on Earth that is so desperately needed.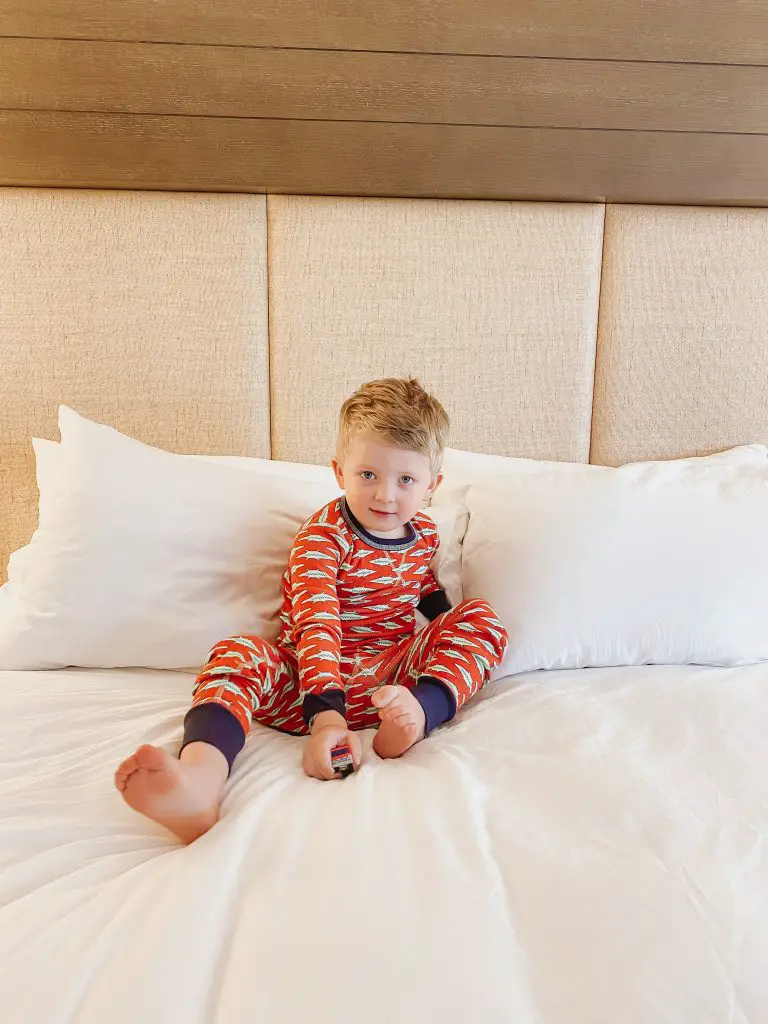 Favorite Features Of Dream Big Pajamas
Some of my favorite features about the pajamas were ensuring the safety and comfiness of my toddler! Each pair of pajamas features tagless labels to prevent discomfort and irritation (which is HUGE for us because Liam suffers from eczema and almost always has irritation rashes from something) and they have a snug fit with easy pull-on waistbands (perfect for potty training!)
My son (Liam) was so excited to see the alligator prints on the pajamas. They are absolutely adorable. They also offer many other prints and colors. We chose the alligator and navy print. As soon as Liam saw them he went "Alligator! Chomp! Chomp!"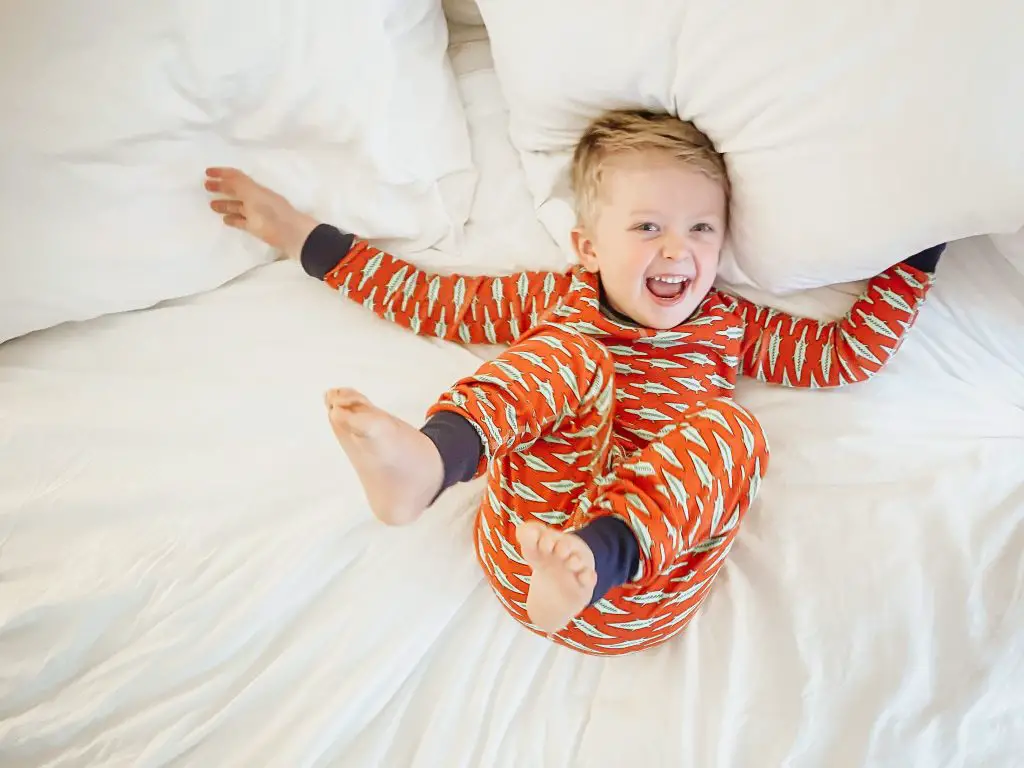 Ending Review
As a mom of a 3-year-old, I 100% recommend these pajamas! They are wonderful! All of the safety and comfort features are exactly what a mom needs while ensuring the toddler is also happy. They are super soft and comfortable and the fabric does not stretch out while wearing. The fabric also does not shrink while washing (which is something I deal with in other pajama brands!)
Pact was so kind to provide me with a discount code if anyone is interested in purchasing these Dream Big Pajamas or any other item from Pact.
Save 20% on your first Pact purchase at wearpact.com with promo code MomsMeet20. The offer is valid until 12/31/21. (Note: Offer valid on first purchases only. Does not apply to sale items. Cannot be combined with other offers.)
Have you or your children ever tried these pajamas from Pact? What did you think? Make sure to check out their website, they also offer different clothing options for everyone in the family!
Thanks for reading,


*Liam is wearing a size 5T in the Dream Big Pajamas. We received the 2-pack in alligators/midnight navy color. You can purchase the exact set here.