Are you looking for ways to boost your immunity this year? I personally know what it feels like to deal with having low immunity. It can be such a struggle, even more so when you have school-aged children who seem to constantly be sick with a cold. A great way to boost your immunity easily is through eating healthier meals.
Compensation for this post was provided and this page may contain affiliate links. Thank you for supporting my blog! 
Boost Your Immunity with Splendid Spoon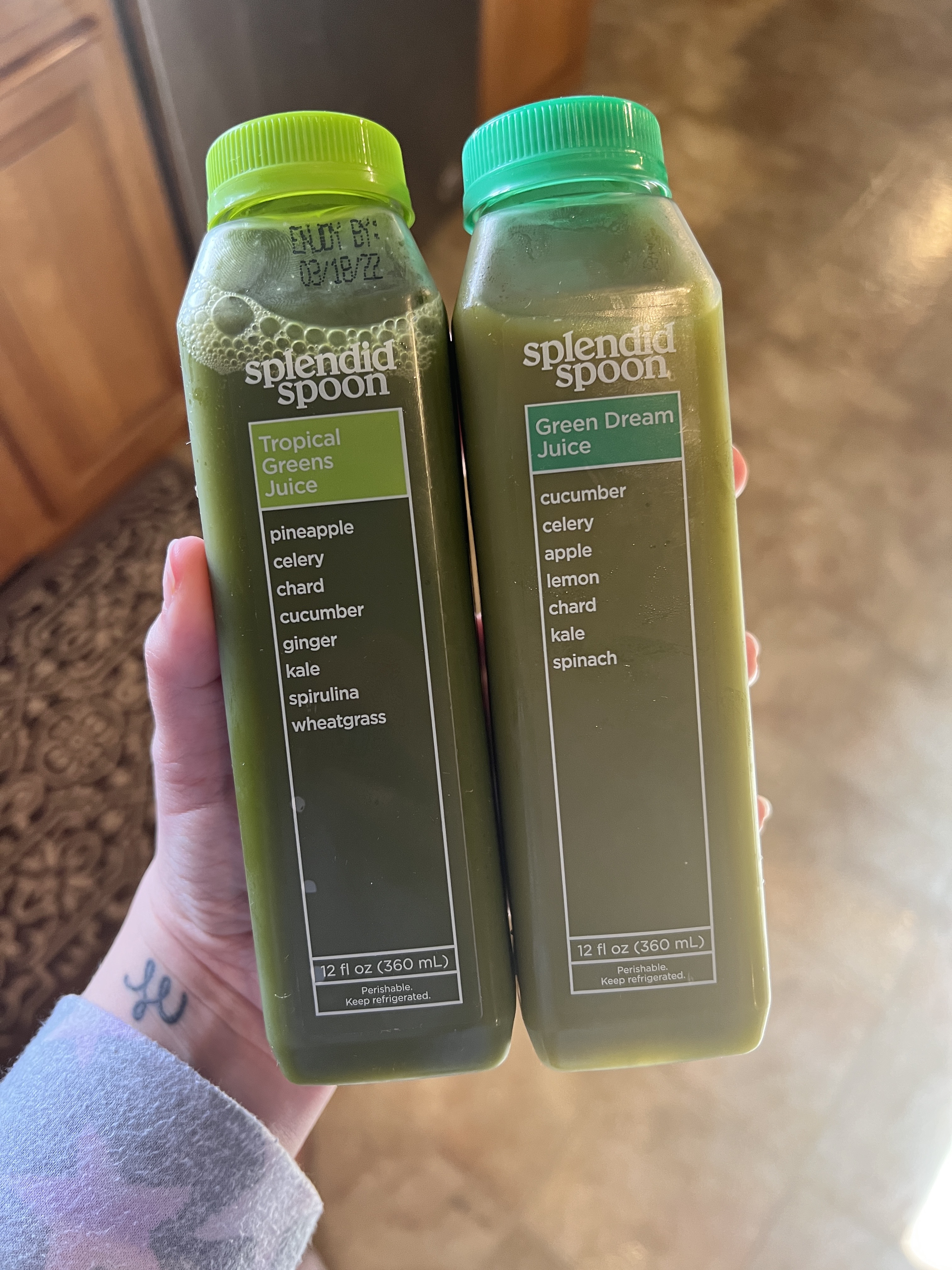 Splendid Spoon offers a variety of meals and smoothies that include good-for-you ingredients that also help boost your natural immunity! Some great examples of these immune-boosting foods are elderberry, ginger, orange, cacao, and turmeric.
I love these simple, plant-based, and easy-to-grab meals, especially on days when I'm super busy. It can be tough as a stay-at-home or work-from-home mom to find healthy lunches and snacks that are easy to prepare. I love having Splendid Spoon delivered to my house so I can easily throw my meals into the freezer or refrigerator. They either defrost in the fridge or can be microwaved and they are ready to eat! It's super easy and I know I am eating something that is healthy and good for me. Just think of how much time you can save knowing your meals and snacks are already prepared for you!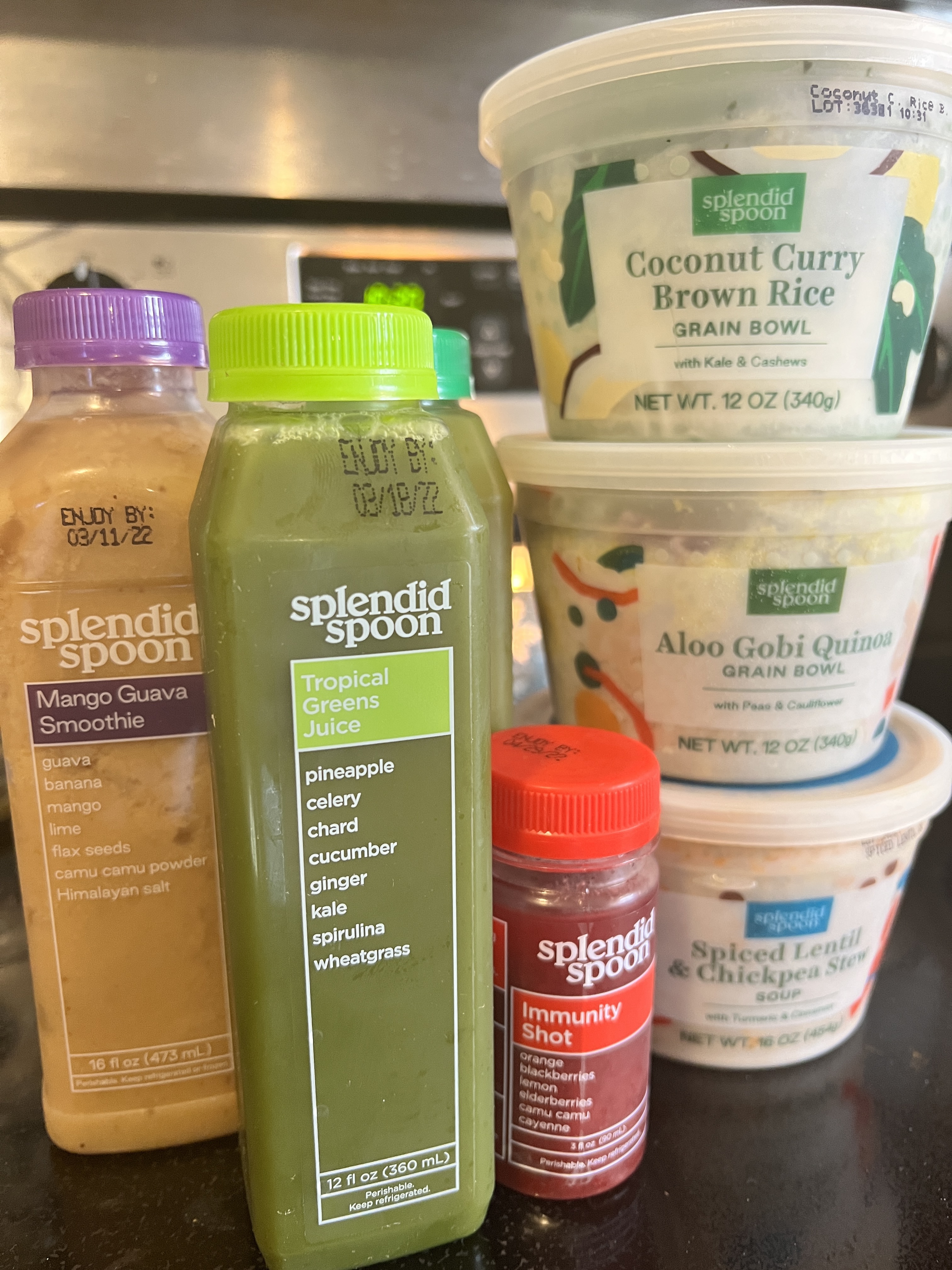 Splendid Spoon is vegan, gluten-free, and ready to eat! Right now you can get $50 off your first 2 boxes and a gift with purchase! 
It's a great time to take advantage of these fully prepared ready-to-eat meals and be ready to start the spring season with a new and renewed mindset, not to mention a healthier and immunity-boosting menu!
I absolutely loved the Spiced Lentil & Chickpea Stew soup. It was delicious and hearty and perfect for the chilly weather we have in February! I also love the grain bowls as well. These meals are all 2 servings per bowl. Sometimes I only eat half and save the rest, but somedays I do eat the entire bowl. The calorie count on these make them extremely easy for me to incorporate into my low calorie diet.
I also tried the new Immunity shot which has orange, blackberries, lemon, elderberries, camu camu, and cayenne. This is a total immunity booster! The shots are great for anyone who loves to take a quick shot and consume as many healthy fruits, veggies, and spices as possible. It makes it quick and easy to get your daily amounts of whatever you are wanting/needing personally.
Splendid Spoon also offers smoothies like the Mango Guava smoothie shown below. These smoothies are thick and great for a meal replacement or snack! I love having one in my fridge when I am super busy and just need to grab something to get through my day. These will do the trick! They also have lots of good-for-you ingredients as well as immunity boosting fruits and veggies. Go check out the website to see all of the different flavors available.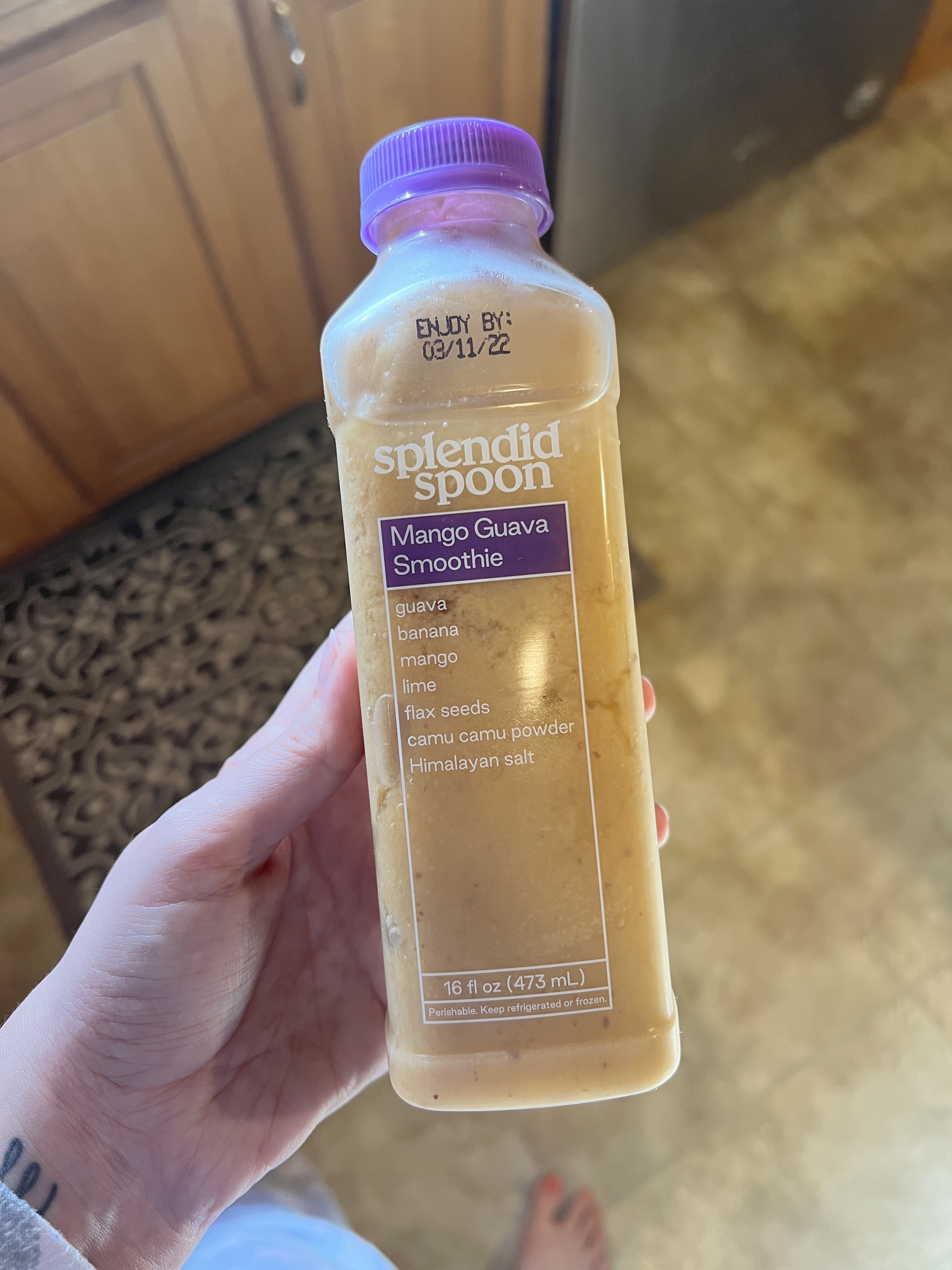 Have you tried Splendid Spoon? What are some of your favorite meals? If you haven't, what looks good to you? I love the Cauliflower potato soup. It's so delicious! I could eat it every day for lunch!
Thanks for reading,


If you liked this post, be sure to pin it on Pinterest!